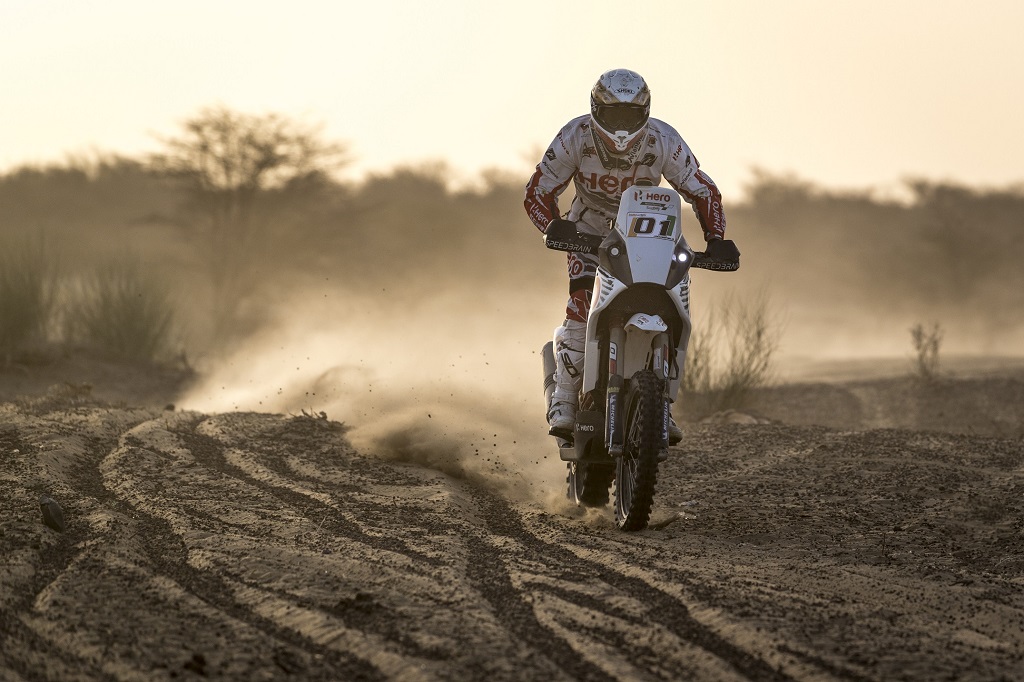 Wins All Four Stages Of Day 1 Of The India Baja 2017
Jaisalmer, India, April 8, 2017-  Joaquim Rodrigues and Hero MotoSports Team Rally made a good start at India BAJA 2017.
Joaquim Rodrigues made a blazing run to complete the 74-km first special in the 1st place and followed it up by continuing his winning run in the remaining 3 stages as well. The final timings are not available yet but as per the provisional general classifications, Joaquim Rodrigues finished the Day 1 of India BAJA by winning all the 4 stages.
Riding for the first time in India, JRod was a spectacle to watch for the budding Indian riders as he tackled these conditions with skill and maturity while clocking in impressive timings as well.
The Day 1 of India BAJA comprised of a total run of 502 km in the deserts of Jaisalmer, of which special stages made up the 290 kms and the remaining 212 kms made up the transportation sections.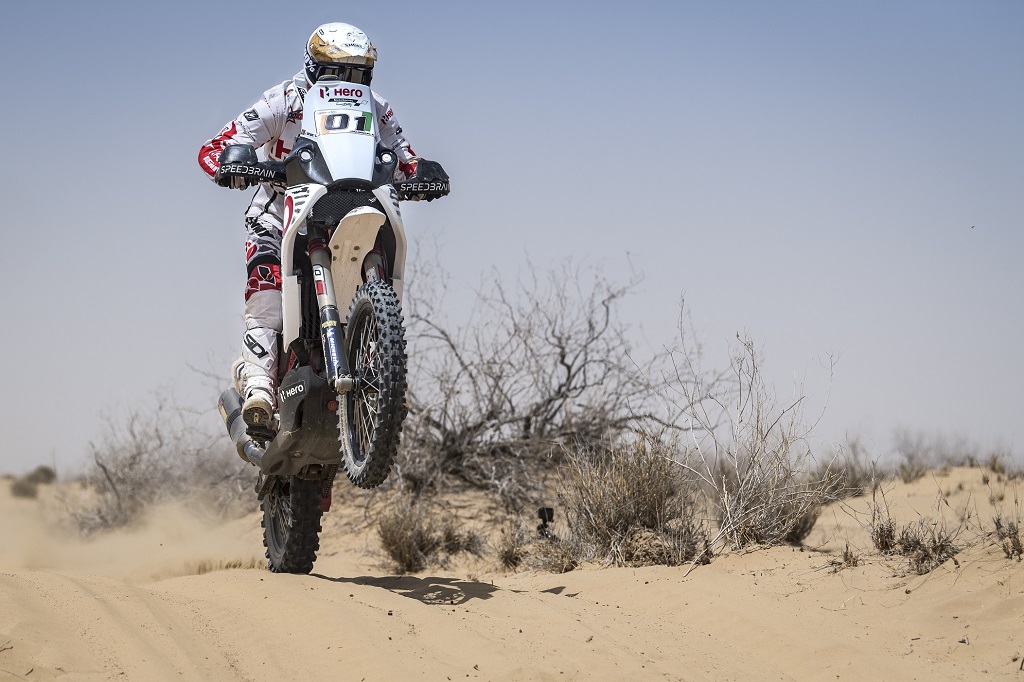 The four special stages of 74 km, 81 km, 52 km and 81 km took the competitors around the tricky desert stretches of Asutar and Banda, known for fesh-fesh, steep dune crossings and fast tracks.
The second and the final leg of India BAJA will task the riders with a shorter 286 km run around the dune stretches of Sam, out of which 140 km will be timed section. The day two is expected to bring the first ever Dakar Challenge Rally in India to an exciting close with two winners emerging – the winner of the overall India BAJA rally and from amongst those riders who have not participated in the Dakar Rally before, the winner of the free entry to the Merzouga and the Dakar Rally.
Joaquim Rodrigues (Comp No: 01), said "Today was a good day for me and the Team. The bike's performance was very good as it took me safely to the end. I am really happy with the result and now we are preparing for the final day tomorrow"