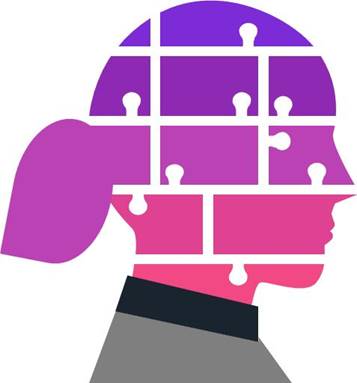 ~A unique and comprehensive automotive syndicated study conducted by PremonAsia for the very first time in India~
~Brand image & product performance emerge high on importance among women~
~Despite the emergence of services like Ola/ Uber, personal transportation will remain the key mode of mobility for Indian Women~
New Delhi; 24.08.2017: PremonAsia, an automotive industry focused consumer-insight based consulting firm today released Women Automotive Buyer Study (WABSSM) 2017, India's first ever comprehensive automotive syndicated study among women car buyers. As per the study, Honda, Volkswagen, and Nissan provide strong ownership experience to women car buyers in India. Honda leads overall and on product & cost of ownership; Volkswagen ranks highest on brand image; Nissan does well on after-sales service, and Toyota excels in sales & delivery.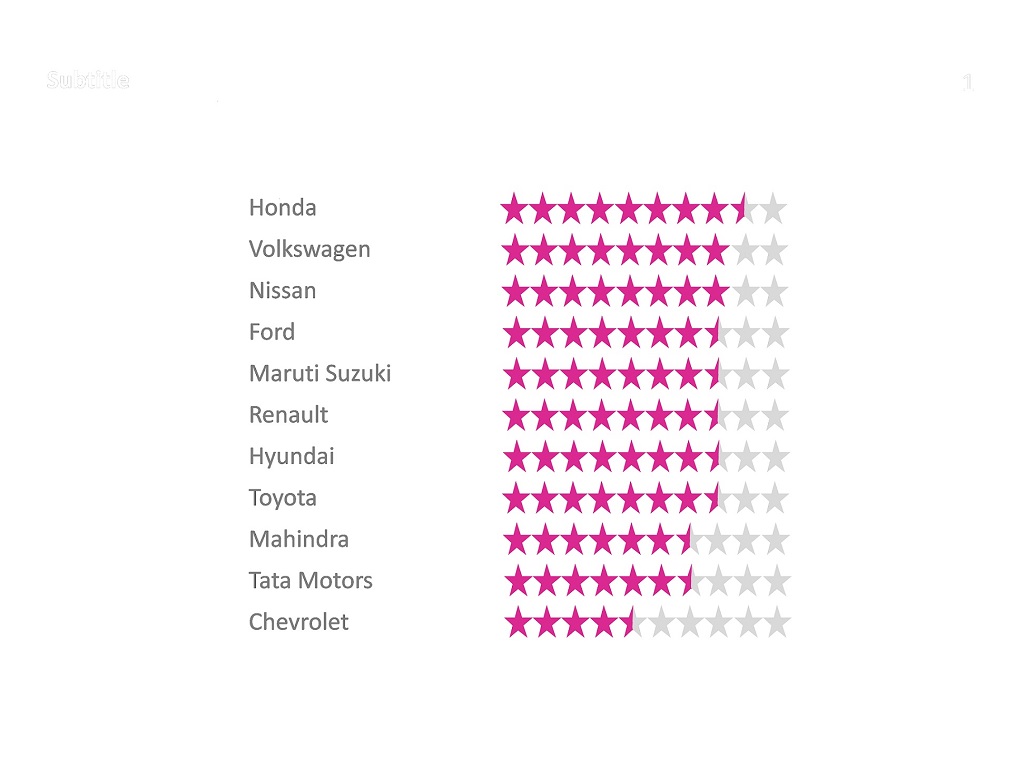 The 2017 Women Automotive Buyer Study (WABSSM) is a unique & comprehensive automotive syndicated study conducted for the very first time in India. This study sampled the largest ever audience base in the country targeting 3,945 women car owners & intenders across 28 cities in India. Analysis focuses on the experience of 11 car brands and over 80 models in the key areas of brand image, product performance, sales & delivery process, after-sales service, and cost-of-ownership.
"The industry needs to recognize the growing importance of women car buyers without making stereotypical assumptions of their expectations," said Rajeev Lochan, Founder & CEO of PremonAsia. "Men buying a car on behalf of a female family member or friend hold the belief that practical aspects like budget, cost of ownership, and fuel efficiency are key choice drivers for women. Contradicting this myth, the study reveals that women buyers are more discerning in attaching a significantly higher importance to brand and product elements." he further added.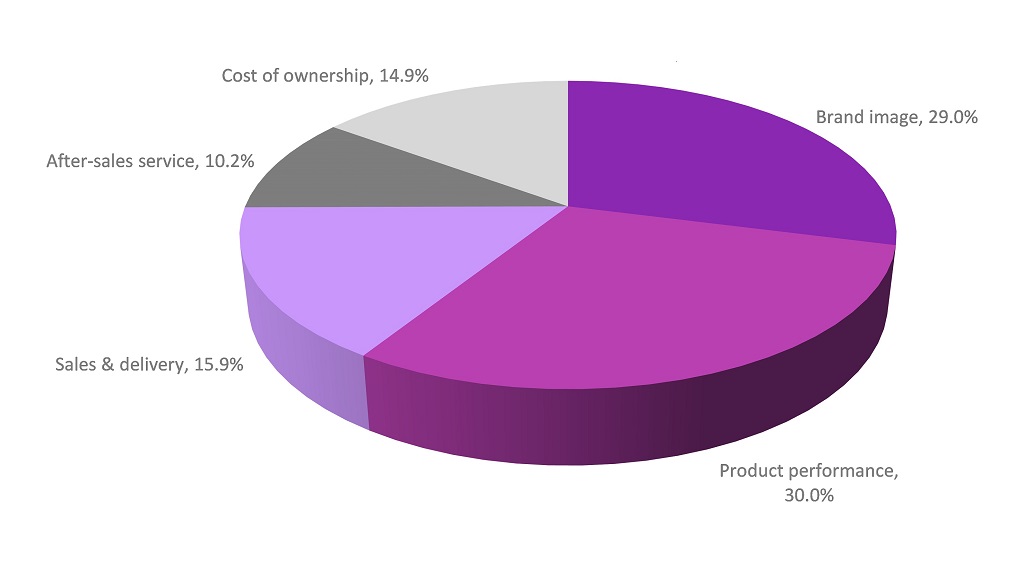 The analysis for WABSSM has been conducted by comparisons among various car brands in India. The brand level performance is represented by their respective leading models measured through the Women Automotive Buyer Index (WABI), a composite measure of ownership experience. Honda City, Volkswagen Polo, and Nissan Micra emerge as the three leading models measured through this index.
"The top ranked brands and their respective models deliver a consistent performance across all aspects of the ownership experience,"comments Lochan. "It is not surprising to find that the top-ranking brands enjoy strong advocacy and loyalty among women with nearly 70% or more of their owners willing to recommend and repurchase these brands."
In addition to the customer evaluations on various elements of their ownership experience, this study also examines other aspects of women car buyers such as expectations of features & services, shopping dynamics, brand association, future mobility, technographic, and profiling.
Some of the interesting revelations are:
Safety, security, and convenience are key expectations in the features and services women buyers seek in their cars. Live tracking car's service through mobile app, pick & drop facility for car service, security alarm system, 24-hour roadside assistance, rear camera and automatic door closing system are strongly desired.
Despite the emergence of services like Ola/ Uber, personal transportation will remain the key mode of mobility in the foreseeable future. While a significant number of women have used Ola/ Uber services, their negative perception of trust and safety issues remain deterrents for such services to dominate personal mobility unless the service providers are able to convince them otherwise.
Word of mouth (seeking inputs from a trusted family member/ friend or another owner of the product they consider) is the main source of information. Digital and social media, while used during the shopping process, is not the principal source of information gathering.
Offering visually appealing cars, exciting cars and innovative technology are important drivers of brand perception. Women perceive VW, Honda, and Hyundai positively on these virtues.
22-25 years is an important age band when most women have learnt driving and have acquired a license. Interestingly, women in smaller cities tend to start learning driving & license acquisition sooner than those in metros.
High penetration of smart phones, laptops and tablets among these women with Samsung and Apple devices dominant. There is a strong prevalence of social and digital media in their everyday lives. Facebook rules, as expected, though Instagram, Google+ and Twitter find significant preference as social channels.
"These trends suggest that the automotive marketer have their task cut out," observes Lochan. "The gender gap on Indian roads is rapidly decreasing. The prominence of this important target group is going to grow further as women expand their roles in different professions and gain financial independence."
WABSSM was conducted from April through July 2017 across 28 centers: Ahmedabad, Bengaluru, Bhopal, Bhuwaneshwar, Calicut, Chandigarh, Chennai, Coimbatore, Dehradun, Delhi (NCR), Guwahati, Hyderabad, Indore, Jaipur, Kanpur, Kochi, Kolkata, Lucknow, Ludhiana, Mumbai, Nagpur, Nasik, Patna, Pune, Ranchi, Surat, Trivandrum, and Vadodara. Women aged 21-45 years who are fully or partially involved in the decision making and are the principal user of the car participated in this study.
The data collection was done by PremonAsia's partner, Market Sapience, with pan-India fieldwork capabilities. Market Sapience used an experienced team with GPS enabled tablets for data collection to ensure data quality.
About PremonAsia
PremonAsia is a consumer-insight based consulting firm with offices in Singapore and India. PremonAsia launched its services in India, Southeast Asia, and Middle East with a long-term plan of providing actionable consulting services for the automotive industry. Company's experience and expertise caters to all sub-segments of this industry that includes two-wheelers/ three-wheelers/ cars/ SUVs/ commercial vehicles (trucks & buses)/ farm equipment machines/ construction equipment machines. PremonAsia creates marketing, product planning, and strategic decision support tools and provide advisory services for its clients in India, SEA and the Middle East.