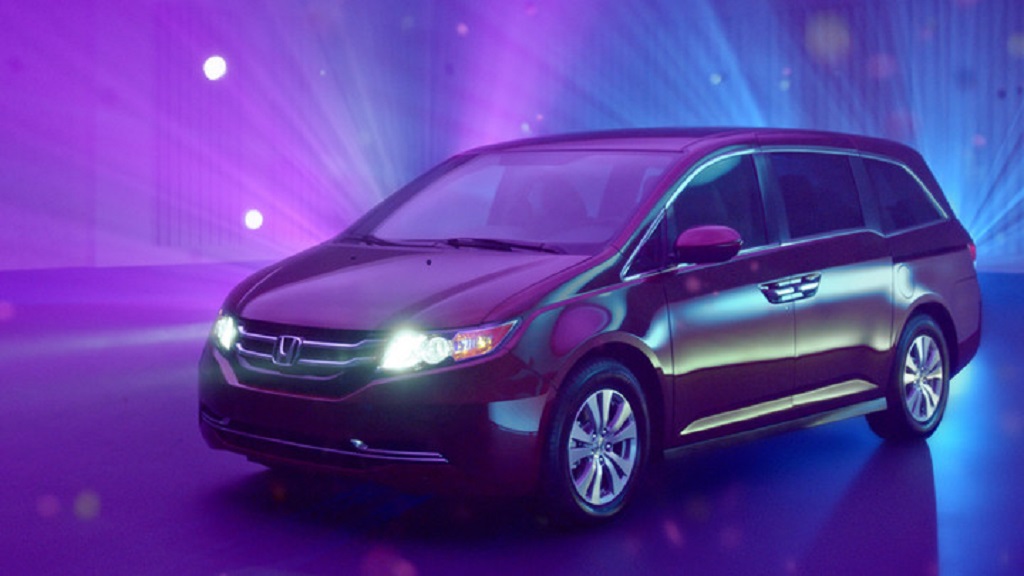 Six videos running across TV, digital media and social channels showcase a unique twist on different popular songs to capture the moment people become smitten with a new Honda
Honda is celebrating its annual Summer Clearance Event with the debut of six new music-themed videos that bring to life the love-at-first-sight feeling that happens when someone finds their dream ride—a new Accord, Civic, CR-V, Fit or Odyssey. Dubbed "Now Is the Moment," the integrated campaign will begin to air on TV today, as well as in digital and social media placements, along with print, radio and fun in-dealership materials.
A celebration of America's love for a diverse array of musical styles and genres, each execution involves a fantasy sequence with a hit song interpreted by a different singing group. The Accord video features sharp, cherry-suited rockers singing a doo-wop version of a top pop song. The Civic video creates a classic 1960s girl group to interpret a hit ballad. For the CR-V and Fit videos, the soul of gospel-singing idols re-imagines an '80s masterpiece. The Odyssey video features a children's choir in America's most popular minivan singing a charming rendition of a well-known rocker tune. And finally, a multi-vehicle video lifts viewers with an angelic boy group clad in white rising above the floor.  The Honda Summer Clearance campaign video package featuring four "Now is the Moment" spots can be viewed at www.honda.us/SummerClearance.
"This eye-catching campaign celebrates that moment when a buyer falls for a new Honda, and the Honda brand begins an enduring connection with the customer," said Susie Rossick, Assistant Vice President of Marketing at American Honda Motor Co., Inc. "Ultimately, our goal is to break through the car sales-event clutter and remind people that summer is the best time to get a great deal on a Honda."
National media will begin running July 18 on network broadcast and cable networks (ABC, NBC, CBS, FOX, ESPN, Discovery, CNN, HGTV), with additional Hispanic Honda Summer Clearance Event spots to air on Univision, Telemundo and Fox Deportes. To extend the reach of the Honda Summer Clearance campaign, video content will also be featured in national cinema and online. Spot TV will support all 210 DMAs/regions with an emphasis on regional sports. Digital media efforts surrounding the campaign will include search and social. The Honda Summer Clearance event will also include radio efforts and be featured in local newspapers and national magazines.
About Honda
Honda offers a full line of reliable, fuel-efficient and fun-to-drive vehicles with advanced safety technologies sold through approximately 1,000 independent U.S. Honda dealers. The Honda lineup includes the Fit, Civic and Accord passenger cars, along with the HR-V, CR-V and Pilot sport/utility vehicles, the soon-to-be-launched Ridgeline pickup and the Odyssey minivan.
Honda has been producing automobiles in America for 33 years and currently operates 18 major manufacturing facilities in North America. In 2015, more than 99 percent of all Honda vehicles sold in the U.S. were made in North America, using domestic and globally sourced parts.