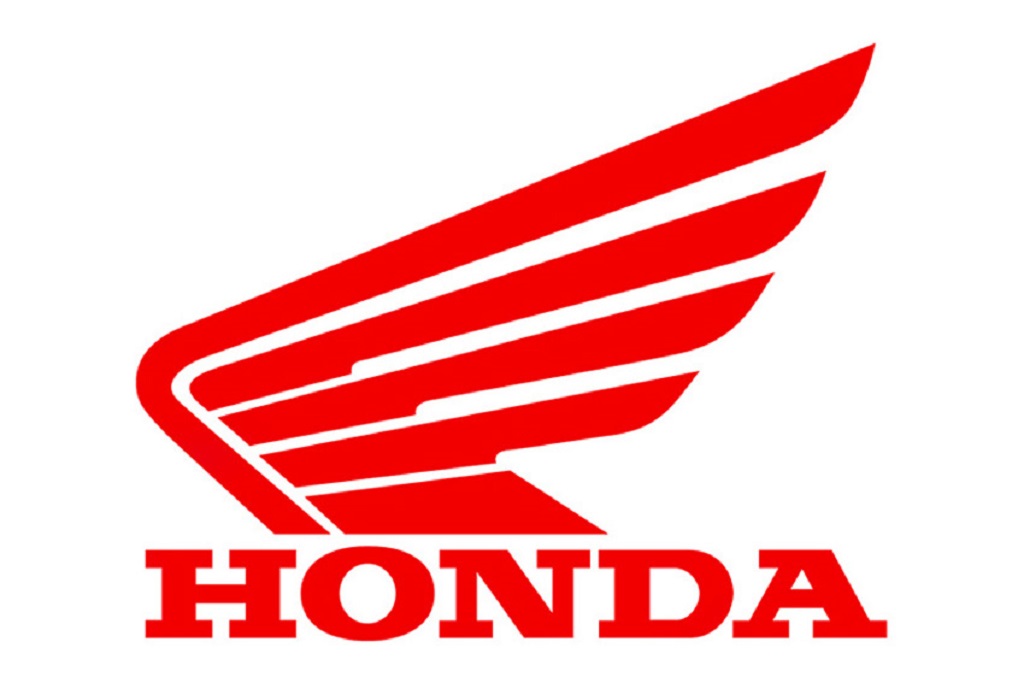 'To be Leading in India and the World'
Mr. Minoru Kato – new President & CEO, Honda 2wheelers India
Sets ambitious targets for FY'17-18 & shares his top priorities till 2020
Ø FY'2017-18 to be year of Honda's most ambitious scale-up in India
o   ALL TIME HIGH Sales target of 6 million units for FY'2017-18 announced
o   Honda to be BIGGEST growth driver of two-wheeler industry in challenging market scenario with a robust 20% growth over existing large base of 5 million sales in FY'16-17
o   Honda's MAKE IN INDIA gets bigger – New Production capacity of 6 lac units to be ready by July, 2017; taking Honda's total annual production capacity from 4 plants to 6.4 million units
o   Slew of BRAND NEW MODELS – 4 brand new models to be launched in FY'2017-18 in both scooter & motorcycle segments
o   INCREASED Export focus  – After becoming India's 3rd largest 2Wheeler exporter in FY'16-17, Honda's exports to cross 3 lac mark in FY'2017-18
o   FUN of riding – Honda starts trial assembly of its biggest 1,000cc advanced Dual Clutch Transmission (DCT) technology Africa Twin in India – Honda's commitment to Skill India
Ø Mr. Kato's announces his top priority areas to build a Leading DIFFERENTIATED brand Honda of tomorrow:
o   NEW Vision –  "To Become a company which ASIAN society and customers EXPECT to exist"
o   NEW Vigour – Business direction to lead in India and the World with Quantity & QUALITY
o   NEW World Focus – Honda 2Wheelers India to become Export hub for Honda's motorcycle operations worldwide once BS-VI is effective in 2020
o   NEW Strategy with Eye on Tomorrow – High level cross-functional taskforce starts work to lead migration into BS-VI era
o   New Intellectual Property Rights (IPR) division to protect and enhance Honda's technology & design leadership in India and allied export markets
Mumbai, April 20, 2017: After creating history in FY'2016-17 by becoming the first ever 100% subsidiary of Honda Motor Company, Japan to sell 5 million units in a single fiscal year, Honda Motorcycle & Scooter India Pvt. Ltd. (HMSI) today announced its future business roadmap.
In his first public speech since assuming new role as the President & CEO of Honda Motorcycle & Scooter India Pvt. Ltd., Mr. Minoru Kato announced the biggest strategy shift in Honda's business direction and said,
"In 2016, Honda 2Wheelers India became the Number One contributor to Honda's global two-wheeler business. Today, the Indian market is at the cusp of its biggest ever paradigm shift. The BS-VI norms which are set to become enforceable by 2020 will make India quality match World's most stringent quality standards. Honda's vision is to build exponentially over our solid foundation and 'to become a company that not only Indian but also Asian society and customers expect to exist. Our new business direction is to be leading in India and the World."
As part of Honda's future preparedness, the focus on "Quality" will be through three themes:
1)    Drive future business from the Honda's 30 million Wing riders customer base in India
With replacement period of two-wheelers coming down to 5 – 7 years, Honda's existing customer base of 30 million valued customers will drive new opportunities of growth. Hence, Honda will innovate with new ways of engaging and delighting customers starting from the ground i.e network.
2)    New organization structure to manage seamless transition into BS-VI era
The BS VI emission norms by 2020 will bring in a host of advance technology like PGM-FI fuel injection and on-board diagnostics. Leading the technology curve in India and recognizing the need for advance planning, Honda 2Wheelers today announced that it has set up a high-level BS-VI task-force. This task force is 'cross functional' from Sales, Engineering, R&D, Purchase and Quality and is working on primary objective of strengthening quality, product planning with cost competitiveness.
3)    Enhance Honda technology leadership
Globally, Honda is synonymous with advance technology and owns over 5,000 invented patents which is more than any two-wheeler maker in the world. Out of this already 400 patents are registered in India. Understanding that technology will be a key differentiator in near future as well as BS VI emission norms implementation, Honda is now strengthening its Intellectual Property Rights in India with specialized IPR experts assigned to India for first time.
This team shall be working to protect and enhance Honda technology for its new product introduction in India. Most recently, Honda has already applied for a patent on "Low Rolling Resistance Tyres". This technology has already been launched in our 2 motorcycle models – Livo and CB Shine SP.
2017-18 : The year that sets the foundation for future growth
Elaborating how Mr. Kato's vision and business direction is translating into challenging targets for FY'2017-18, Mr. Yadvinder Singh Guleria, Senior Vice President – Sales & Marketing, Honda Motorcycle & Scooter India Pvt. Ltd. said,
"Despite challenging second half of FY'17, Honda 2Wheelers India has grown more than double the growth of the industry. Fastest ever scale up to 5 million unit annual sale in the history of Indian two-wheeler industry has given us a strong foundation for challenging our next big leap to 6.0 million.
On product front, we had a smooth transition to BSIV for all our models. Activa continues to lead the industry as the highest selling two wheeler. In 125cc segment, Honda CB Shine is leading the pack. Our new models like Livo, CB Shine SP & CB Hornet are doing well in their respective segments. With over 50,000 customer base in first year, NAVI is spearheading the customization culture & has created a new FUN segment. With additional capacity, new models introduction, aggressive network expansion & regional strategic promotion, Honda is all set for carrying on its sales momentum in Fy'18 as well.
With expected normal monsoons as per IMD forecast, good realization of Rabi crop & backing of center & respective state governments to the rural economy, rural buying sentiments are expected to drive demand. Rapid scooterization of the Indian 2Wheeler market will be like a tailwind for realization of Honda's next year plan.