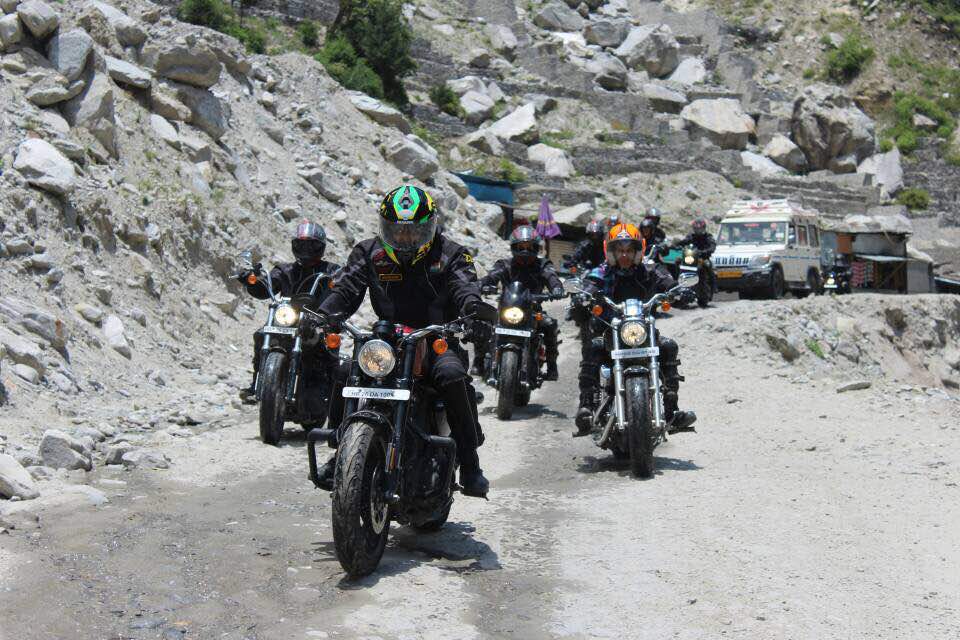 H-D India organizes an exclusive ride to Mana Pass on the Indo-China border for the IMA
Dehradun, June 23, 2017: With the DNA of freedom at its core, Harley-Davidson has always stood for self-expression and passion. Taking this thought ahead, Harley-Davidson India organized an adventurous/exclusive ride for cadets and officers of the Indian Military Academy (IMA) to fulfill their dreams of personal freedom. Kicking off the ride from their basecamp at IMA, Dehradun, a pack of 12 GCs from the Indian Military Academy and 5 officers from the Indian Army rode to the road to Mana Pass in Uttarakhand, the highest motorable pass in the world.
Designed as an effort to fuel the cadets' passion for motorcycling, Harley-Davidson gave them an opportunity to explore the extreme and brave the bare surroundings of the Indo-China border. Nestled between the Himalayas, on the border of India and Tibet, Mana Pass is 18,192 feet above sea level. Riding high on the spirit of freedom, self-expression and passion, the cadets and officers took on this valiant, successful attempt with much enthusiasm. Harley-Davidson and IMA are known for their spirit of camaraderie and with this ride, both institutions took on the charge to further oneness and companionship.
About Harley-Davidson® India:
Harley-Davidson India commenced operations in August 2009 and appointed its first dealership in July 2010. The Company offers 14 models in its line-up in India, in addition to a full range of genuine parts, accessories, and general merchandise, available through its authorized dealerships. Harley-Davidson India is headquartered at Gurgaon, Haryana, and has an assembly unit at Bawal, Haryana. Harley-Davidson dealerships are present across India in Delhi-NCR, Haryana, Maharashtra, Chandigarh, Telangana, Karnataka, Tamil Nadu, Kerala, Punjab, West Bengal, Gujarat, Goa, Assam, Madhya Pradesh, Rajasthan, Uttar Pradesh and Uttarakhand.