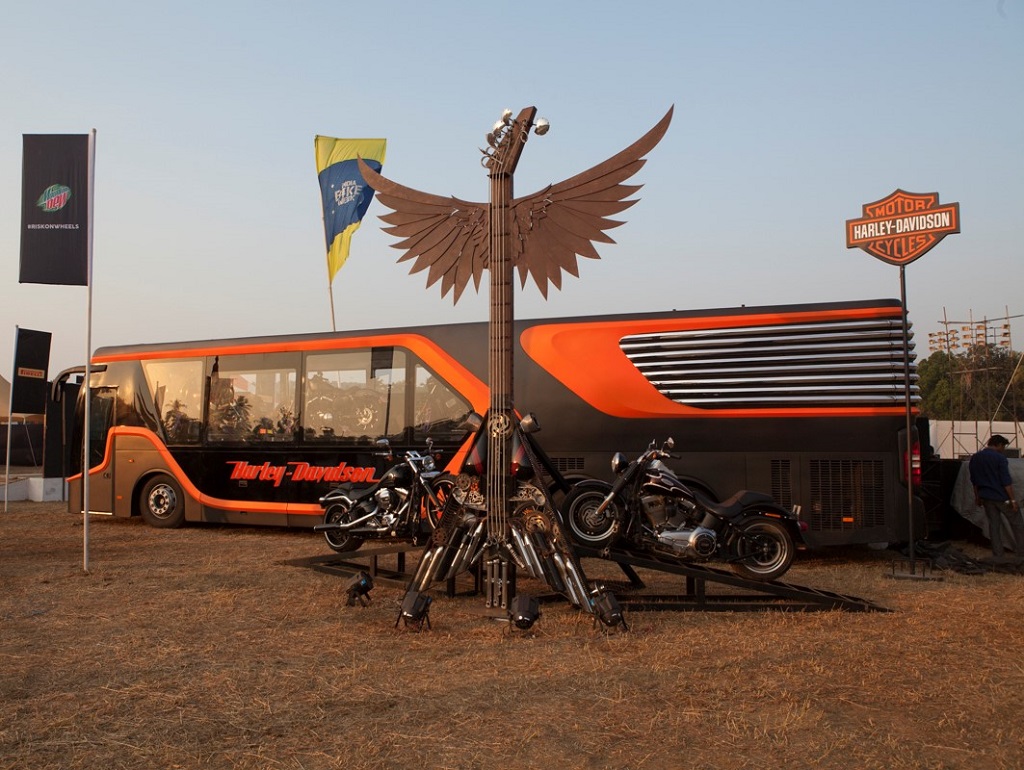 Harley-Davidson India is set to create experiential zones in Bareilly with its exclusive mobile dealership
Bareilly, August 14, 2017: Harley-Davidson® India's Legend on Tour, a one-of-a-kind mobile dealership, will once again begin its journey across the length and breadth of the nation starting August 16th from Bareilly. Designed by the world renowned Dilip Chhabria of DC Design, Harley-Davidson India will be setting up experiential zones in Bareilly on August 16th and 17th.
After having witnessed a thunderous response last year at the 4th India H.O.G.® Rally, Legend on Tour has returned with an elaborate second edition this year. Legend on Tour will feature motorcycles from the 2017 Harley-Davidson India fleet and authentic Harley-Davidson motorcycle accessories and parts. This mobile Harley-Davidson dealership has been designed to provide customers with almost all offerings delivered by any Harley-Davidson dealership.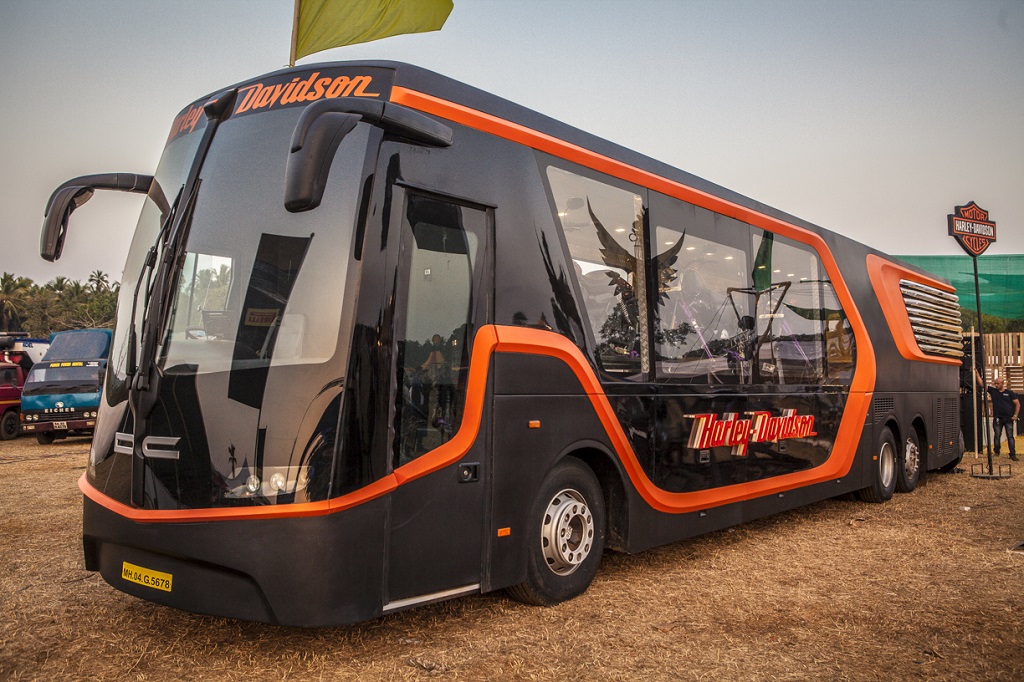 Brand and motorcycle enthusiasts can get a taste of the Harley-Davidson lifestyle at 'Legend on Tour' in Bareilly at Faham Lawns, Pilibhit Bypass Road, Near Faiq Enclave, on August 16th and 17th, from 10 AM to 6 PM.
As part of its strategic expansion plans, Harley-Davidson India had unveiled its first mobile dealership on wheels – the 'Legend on Tour' in February 2016. Extending the original Harley-Davidson experience to motorcycle enthusiasts and brand aficionados across the country, the Legend on Tour initiative will also fortify Harley-Davidson's stronghold in Tier II and III cities. After Bareilly, 'Legend on Tour' will cover Haridwar, Rudrapur and Haldwani over a period of ten days. Hereafter, the tour will proceed to cover other parts of the country.
About Harley-Davidson® Motor Company
Since 1903, Harley-Davidson® Motor Company has fulfilled dreams of personal freedom with cruiser, touring and custom motorcycles, riding experiences and events, and a complete line of Harley-Davidson® motorcycle parts, accessories, general merchandise, riding gear and apparel. For more information, visit www.h-d.com.
About Harley-Davidson® India:
Harley-Davidson® India commenced operations in August 2009 and appointed its first dealership in July 2010. The Company offers 14 models in its line-up in India, in addition to a full range of genuine parts, accessories, and general merchandise, available through its authorized dealerships. Harley-Davidson® India is headquartered at Gurgaon, Haryana, and has an assembly unit at Bawal, Haryana. Harley-Davidson® dealerships are present across India in Delhi-NCR, Haryana, Maharashtra, Chandigarh, Telangana, Karnataka, Tamil Nadu, Kerala, Punjab, West Bengal, Gujarat, Goa, Assam, Madhya Pradesh, Rajasthan, Uttar Pradesh and Uttarakhand.