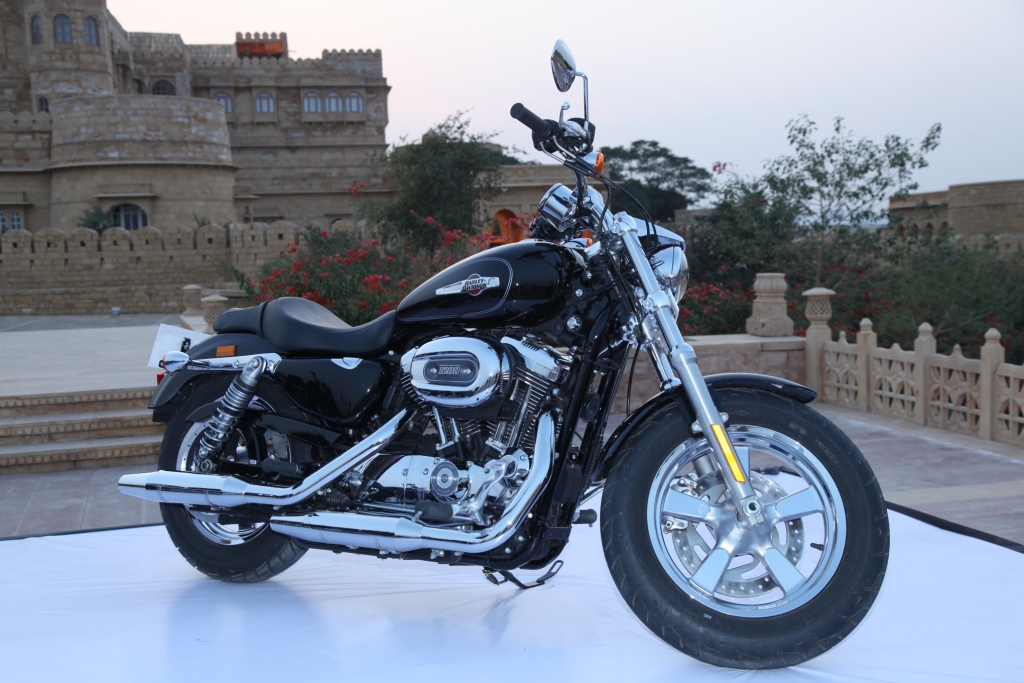 New Delhi, 21 April, 2017: Harley-Davidson India is back to engage and inspire new riders at the Harley-Davidson Boot Camp as it continues to grow the sport of leisure motorcycling in India. A Harley-Davidson Boot Camp shows new riders the motorcycle basics in a fun way, helping them take the first steps toward discovering a new form of their own personal freedom on Harley-Davidson motorcycles.
Pallavi Singh, Director Marketing, Harley-Davidson India, added, "Staying true to our commitment of strengthening consumer base, we are proud to introduce Harley-Davidson® Boot Camp; an interactive platform that gives riding enthusiasts a direct gateway into the brand. No two Harley-Davidson motorcycles are the same and through this program, aspiring riders will get the opportunity to learn to ride their dream Harley-Davidson motorcycle."
The camp entails an introduction to the Harley-Davidson lifestyle and culture, its origin, history and an understanding of the motorcycle families to identify the right for oneself. Enthusiasts are divided into smaller groups, getting their first experience of camaraderie that goes with riding. Riders also get the opportunity to take their dream motorcycle for a short a ride with like-minded individuals.
Moreover, enthusiasts can learn about customized financing solutions designed to assist riders in owning a Harley-Davidson. Harley-Davidson® Finance offers tailor-made financing options with flexible and attractive rates, terms and EMIs to all Harley-Davidson customers.
Harley-Davidson India will organize Boot Camps across India all through April-June 2017 and shall kick start the same in the city of Udaipur, Rajasthan. To reach out to all riding enthusiasts, they have created a micro site for visitors to register for the event.
About Harley-Davidson® India:
Harley-Davidson India commenced operations in August 2009 and appointed its first dealership in July 2010. The Company offers 14 models in its line-up in India, in addition to a full range of genuine parts, accessories, and general merchandise, available through its authorized dealerships. Harley-Davidson India is headquartered at Gurgaon, Haryana, and has an assembly unit at Bawal, Haryana. Harley-Davidson dealerships are present across India in Delhi-NCR, Haryana, Maharashtra, Chandigarh, Telangana, Karnataka, Tamil Nadu, Kerala, Punjab, West Bengal, Gujarat, Goa, Assam, Madhya Pradesh, Rajasthan, Uttar Pradesh and Uttarakhand. For more information, visit the Harley-Davidson India web site at www.harley-davidson.in, Facebook, Twitter and YouTube pages.