Mumbai roads witnessed a spectacular show of motorcycles!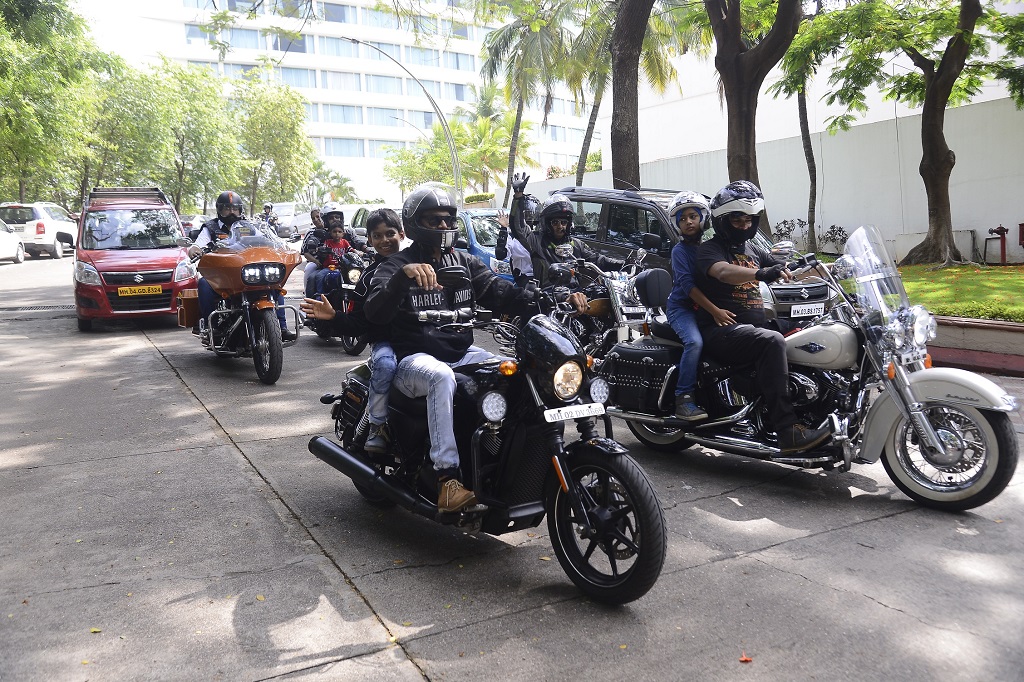 Mumbai, June 18, 2017: With Father's Day and Motorcycle Day coinciding this year, Harley-Davidson India conducted a grand celebration of both by saluting fathers and their passion for motorcycles.
Organised by the Seven Islands Harley-Davidson Chapter, an exclusive ride was conducted today that gave fathers a chance to spend quality time with their children in their favourite saddles. Putting up a spectacle for the island city, Harley Owners Group (H.O.G.) members were seen doting on their children as they enjoyed a ride from the dealership in Bandra to Hotel Renaissance Mumbai Convention Centre, Powai. Taking their children out for a ride, H.O.G. members dutifully spent some quality time with their children by also treating them to a grand breakfast at Renaissance.
About Harley-Davidson India
Harley-Davidson India commenced operations in August 2009 and appointed its first dealership in July 2010. The Company offers 14 models in its line-up in India, in addition to a full range of genuine parts, accessories, and general merchandise, available through its authorized dealerships. Harley-Davidson India is headquartered at Gurgaon, Haryana, and has an assembly unit at Bawal, Haryana. Harley-Davidson dealerships are present across India in Delhi-NCR, Haryana, Maharashtra, Chandigarh, Telangana, Karnataka, Tamil Nadu, Kerala, Punjab, West Bengal, Gujarat, Goa, Assam, Madhya Pradesh, Rajasthan, Uttar Pradesh and Uttarakhand.