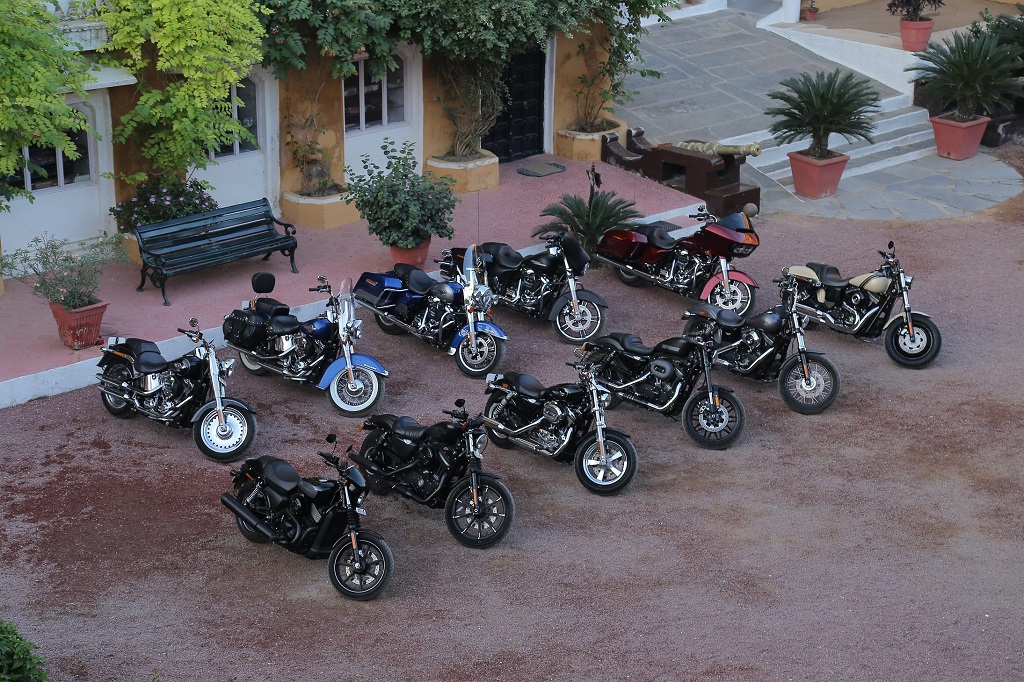 As the year draws to a close, Harley-Davidson India completes six successful years in the country since it commenced retail operations in 2010 and continues to lead in the market by holding 60 percent market share1 of the 601+cc motorcycle segment in the country. In line with its strategic objectives, the company remains focused on bringing new riders into the sport of motorcycling while broadening brand appeal through an expansion strategy, quality motorcycles and key initiatives like Legend on Tour, Passport to Freedom, Harley Rock Riders and Discover More campaign.
Vikram Pawah, Managing Director, Harley-Davidson India said, "In 2016, we created powerful connections with new riders and strengthened our bond with our existing riders through our customer-led outreach. We are confident that our focused strategy, passion for our brand and progress on key initiatives make us strong and well positioned for India's dynamic market. With 24 outlets in 21 cities and 60 percent market share, we are looking to take the momentum forward into the years to come."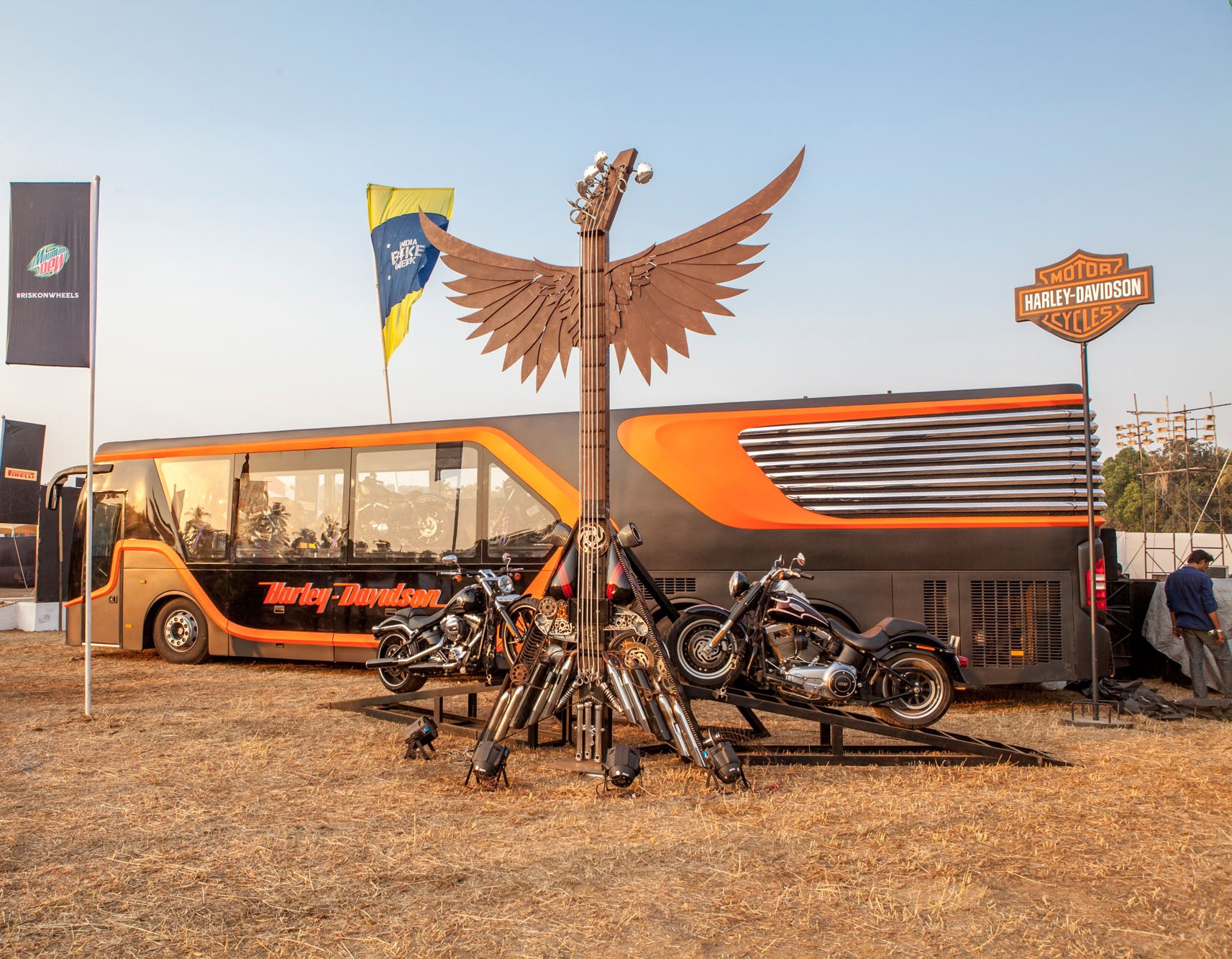 Expansion
In 2016, the company broadened its reach through new Harley-Davidson dealerships aimed at extending the brand access in Coimbatore, Lucknow, Calicut, Guwahati and Ludhiana. It also recently launched its maiden merchandise showroom that sells Harley-Davidson merchandise collections at the Chhatrapati Shivaji International Airport in Mumbai. The newest dealerships, second in New Delhi and first ever in Dehradun offer the latest line-up of 13 motorcycles by Harley-Davidson India. Shoppers may also choose from a range of Harley-Davidson parts and accessories to customize their bikes as well as Harley-Davidson merchandise, including the latest Black Label collection.
Customer-led Initiatives
Harley-Davidson India's first-of-its-kind mobile dealership, Legend on Tour, increased accessibility for motorcycle enthusiasts across the country. Passport to Freedom, a program that encouraged confident riding, has been instrumental in introducing new riders to techniques that help them become stronger riders. Harley Rock Riders, Harley-Davidson's annual motorcycle and music festival, also gathered momentum for the brand in its tour across New Delhi, Hyderabad, Kolkata, Lucknow, Jaipur and Nagpur.
Also new in 2016 was the launch of the Harley-Davidson Financial Services Program that offers customized financing solutions with flexible and attractive rates, terms and Equated Monthly Installments (EMIs) for riders to finance their dream motorcycle along with Harley-Davidson® Genuine Parts & Accessories and Harley-Davidson® MotorClothes®. Harley-Davidson is the only manufacturer in the premium motorcycle segment in India to offer customized finance solutions for its customers.
With 26 Harley Owners' Group (H.O.G.) chapters and more than 7,000 H.O.G. members, Harley-Davidson India has nurtured the H.O.G. community by delivering experiences over the last six years, from organizing regular experiential group rides to exotic destinations, to H.O.G Assist – an on-road assistance programme that provides support to members, irrespective of their location and distance from the nearest dealership. Taking on long endurance riding, H.O.G. members from different cities have done cross country rides to participate in zonal rallies to join the H.O.G. brotherhood and fulfill their dreams of personal freedom. Of the 7,000 H.O.G. members, 310 riders in their quest for the Big 5 patch have clocked a phenomenal 10 million kilometres. The Big 5 patch commends riders on their passion and spirit for biking and spanning thousands of kilometers across the country. It is awarded to riders who complete all four zonal rallies and the national H.O.G. rally in Goa within a year.
Product Information
Earlier this year, Harley-Davidson India introduced the 1200 Custom in the India market and launched its 2017 model-year lineup with two new models – Harley-Davidson Roadster™ and Road Glide Special®. As the latest member to the Harley-Davidson's Sportster family, the Roadster™ combines power, agility and garage-built custom style that epitomizes nearly 60 years of Sportster spirit and with the introduction of the Road Glide Special® to the Touring family, that offers the all-new Milwaukee-Eight™ engine, the ninth edition of the Big Twin since its inception; is also the most powerful collection of cruisers in the brand's 113-year history. The 2017 models also come equipped with anti-lock braking system, an added feature across all 13 Harley-Davidson motorcycles in India. Since its launch in 2014, Harley-Davidson Street 750 introduced a leisure riding culture to a new generation of young urban adult customers in Europe and Asia, including India.