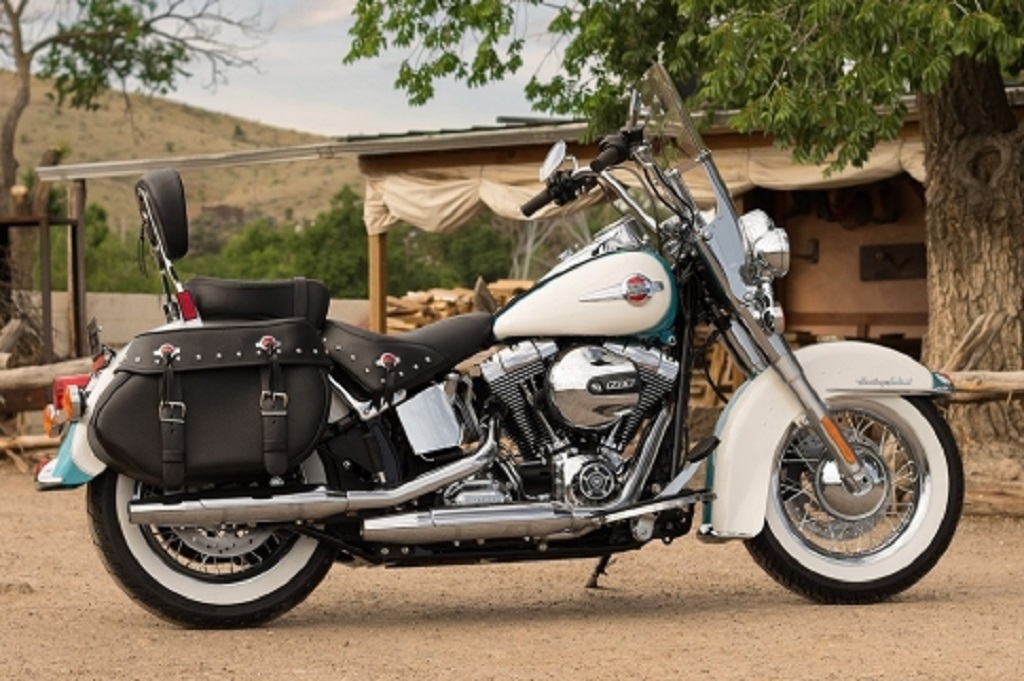 Mumbai, September 8, 2017: Taking up the sport of leisure motorcycling just became easier as Harley-Davidson® India has announced affordable pricing on its popular motorcycles- the Fat Boy® and the Heritage Softail® Classic.
The Fat Boy®, earlier priced at INR 1,701,000, will now be available for INR 1,499,990.
The Heritage Softail® Classic, earlier priced at INR 1,850,000 will now be available for INR 1,599,990. (ex-showroom Delhi)
Harley-Davidson® continues to lead the way for leisure riding in India by delivering an exceptional motorcycling experience and this price revision aids the brand to reach out to more members of its emerging and prospective customer base. The revised prices are applicable on the Model Year 17 Softail® models and have been effective September 1, 2017 till stocks last.
In addition, the brand is committed to provide end-to-end solutions to fulfill dreams of personal freedom. Harley-Davidson® Finance has introduced an exclusive scheme: The Bullet EMI involves reduced monthly payments (in terms of EMI amount) and an increased lump-sum paid once or multiple times each year, as per terms of the loan availed.
The company has built a firm foundation over the past eight years and has consistently demonstrated the power of being a customer-led company very successfully. Harley-Davidson® continues to receive unparalleled enthusiasm for the brand and has thousands of proud owners experiencing the spirit freedom and adventure on Indian roads.
SOFTAIL
FAT BOY®

Price Ex-Showroom: INR. 1,499,990

EMI starting at INR. 14,999/month*

HERITAGE SOFTAIL® CLASSIC

Price: INR. 1,599,990

EMI starting at INR. 15,999/month*
About Harley-Davidson® India:
Harley-Davidson® India commenced operations in August 2009 and appointed its first dealership in July 2010. The Company offers 14 models in its line-up in India, in addition to a full range of genuine parts, accessories, and general merchandise, available through its authorized dealerships. Harley-Davidson® India is headquartered at Gurgaon, Haryana, and has an assembly unit at Bawal, Haryana. Harley-Davidson® dealerships are present across India in Delhi-NCR, Haryana, Maharashtra, Chandigarh, Telangana, Karnataka, Tamil Nadu, Kerala, Punjab, West Bengal, Gujarat, Goa, Assam, Madhya Pradesh, Rajasthan, Uttar Pradesh and Uttarakhand.