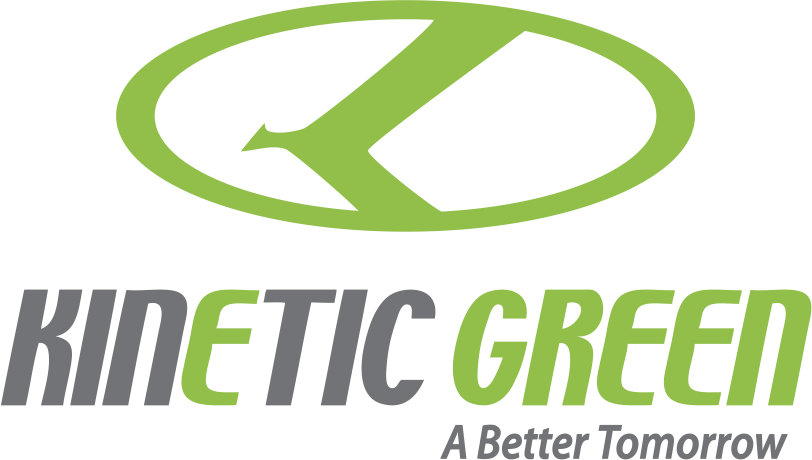 Kinetic Green part of Kinetic group companies collaborates with youth forum; Pune Green Champions
'Green Signal' a mega Electric Vehicle convention event to be held on 25th Nov 2017, Pune
An initiative to promote Indian Government's 'Make India all electric 2030' plan and spread the message about benefits of Electric vehicles
Event to organize rally with over 30 e scooters, e motorcycles, e autos, e cars and busses from various manufacturers 
24/11/2017, Pune: Leading electric vehicle manufacturers, Kinetic Green, have collaborated with youth forum Pune Green Champions to organize a mega Electric Vehicles convention.   This event called 'Green Signal' will be held on 25th November 2017 at Pune.
Designed as a unique community outreach initiative to spread the message about benefits of electric vehicles, to involve the community through outreach and specially the generation 'Y' so that they learn to think wider and move forward for a cleaner and greater future.
Recently, Government of India has announced its plans to "Make India all electric by 2030". There is a great push to create demand and infrastructure to promote industry and citizens to move to electric vehicles, and away from fossil fuels based, gas-guzzling vehicles using IC engine technology. Globally also, various nations such as Norway, Germany, China, among others have made similar push for adoption of this eco-friendly and futuristic technology.
Battery Operated or electric vehicles do not use any fossil fuels to run and have near zero carbon emission. Their usage can greatly improve fuel security and help reduce air pollution. Unlike petrol and diesel vehicles, they are "silent", thus noise pollution is also reduced drastically. They come in compact designs most suitable to traverse through Indian streets.
In the wake of Delhi's poisonous smog and air quality issues which is a wake-up call to all Indians, India must move to green transport and electric vehicles to cut air pollution for our future generations.
Along similar lines, cities including Pune have started promotion of electric vehicles. Recently, Pune city announced that ecofriendly e-rickshaws will be plying on various routes throughout the city. However, it is found that the awareness regarding the benefits of electric vehicles among people is very low.
Thus, this event has been conceptualized to spread awareness by taking out a rally where over 30 e scooters, e motorcycle, e autos, e cars and e bus from various manufacturers will move through popular route in the city. An effort will be made to involve general public and youth in the event by 50 volunteers from Pune Green Champions who will perform interesting skits, and run a slogan contest called "The future is electric because…".  All participating in the contest will be given designer caps as gifts that say "I am a Green Champion".
The rally will originate at 9 am at Pune University, GaneshKhind Road, and move through the city including special stops at BMCC College and Fergusson College.
Sidhant Motwani, Founder, Pune Green Champions said 'Kinetic has tied up with youth forum 'Pune Green Champions' which works toward various environmental causes. The young generation is passionate about issues of the environment. Without clean air, how can we ensure good health for our citizens? Recognizing the benefits of electric vehicles, we knew it was a cause we had to get behind and promote more and more people to shift to this technology. Our event 'Green Signal' is designed to spread awareness about the many aspects of electric vehicles to the masses.'
Ms. Sulajja Firodia, CEO of Kinetic Green added 'Electric Vehicle Industry is in a very dynamic stage and we will see disruptive innovation in automobile industry due to this technology. We are set for exciting times ahead and we are happy to contribute to a greener planet'
Order of the day at this Electric Vehicle Convention includes cultural activities and a mega rally for battery operated vehicles. Set to be an exciting display of electric vehicles, this event also sets an agenda to address environmental issues by using battery operated vehicles.