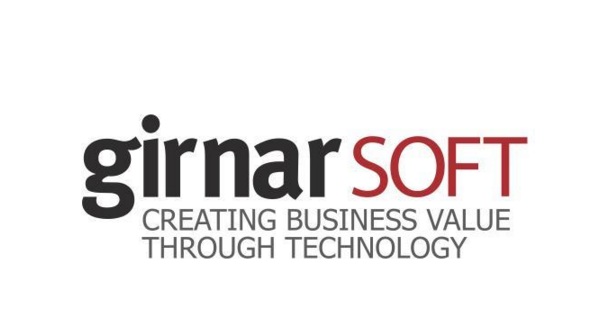 Auto journalist & subject veteran joins CarDekho and associated portals to drive content
GirnarSoft has announced the appointment of Kartikeya Singhee as the Group Editorial Head. Kartikeya will be in charge of editorial content for all of the group's automotive portals, including CarDekho.com, Gaadi.com and ZigWheels.com.
Kartikeya has had a 12-year-long career as an automobile journalist. Prior to GirnarSoft, he was the Associate Editor of Autocar India magazine which also produced auto shows for Times Now and ET Now. Kartikeya's varied journalistic experience includes stints with media houses CNBCTV18 and Next Gen Publishing Ltd, and some years as a researcher with market intelligence firms Netscribes and then, IMRB. A management graduate from Ecole Nationale des Ponts et Chaussées, he has also had his shot at entrepreneurship with VeriCAR, which was a used car verification startup based out of Mumbai.
The tenures have helped him emerge as an insightful journalist known for his well-rounded and in-depth reports and shows across print, broadcast and online media.
Speaking on the appointment, Charu Kishnani, VP – Content & Digital Marketing, GirnarSoft, said, "Portals under GirnarSoft have made great strides over the years of their existence. To the Indian consumer, they are the most preferred destinations for automobile-related information. Kartikeya's experience and insights into the auto world will help us raise the bar further across our content-driven products. "
Kartikeya's appointment is in line with GirnarSoft's vision to ramp up its content for consumers, seamlessly weaving in product experience with expert views, insights and analyses using technology and human experience. As part of the process, the company had earlier in the year invested in Bengaluru-based Advanced Structures India (ASI) to improve car search experience on its portfolio of auto sites and objectively showcase metrics and scores. ASI is a car testing and benchmarking firm.
Of his appointment, Kartikeya said, "Cars and bikes powered by hi-tech know-how, it was just the recipe I was looking for. The dormant entrepreneur in me was restless, and at GirnarSoft I found the energy and irreverence of a young startup, top notch technological knowhow, and it was all invested in the world of auto. Great content riding on innovative technology is a must to thrill the digital generation. We look forward to creating content that brings joy and knowledge to the engaged enthusiast and the casual buyer."
Over the years, GirnarSoft has stayed relevant, innovative and fresh for the consumers as its content-related features have been constant with change. Auto sites run by GirnarSoft have been editorially rich with expert reviews, road tests, picture galleries and more than 200 videos of cars, delivering the latest automobile news and views. GirnarSoft's portfolio is known for advisory stories, featured articles and guides for consumers to remain hooked to the portals and add to their knowledge of cars.
Kartikeya Singhee's appointment comes close on the heels of Amol Naresh joining GirnarSoft as the Director, CRM. Kartikeya joins GirnarSoft's pool of recently hired talents, including CFO Umesh Hora (former CFO of Zomato and founder of The Mind Cafe India), Associate Vice-President Mayank Batheja (earlier held leadership positions in various startups and established companies; co-founded LetsIntern.com) and Amit Monga, Deputy Director – CarDekho Auctions (he co-founded Fitrrati, a SaaS based tool that helps online users know their right size while shopping from fashion e-stores). The trio joined earlier this year.
About Girnar Software
Girnar Software is one of India's leading consumer internet companies. The group runs India's top auto portals – CarDekho.com, Gaadi.com and Zigwheels.com, and other successful digital properties such as BikeDekho.com and PriceDekho.com. The company is also a pioneer in introducing specialised portals like TyreDekho.com and TrucksDekho.com. GirnarSoft went international in 2015 with an auto portal CarBay.com in multiple countries in Asia and Middle East. Its shareholders include Google Capital, Sequoia Capital, Hillhouse Capital, Tybourne, HDFC Bank, Times of India Group and Mr Ratan Tata. The group's vision is to be a multi-billion dollar Company by 2020 with global footprint by creating innovative products and services.
About CarDekho.com
CarDekho.com is a flagship portal of Girnar Software Pvt. Ltd. founded in March 2008. CarDekho.com is today India's most popular and leading auto portal catering to the aspiring buyers, the proud owners, the auto enthusiasts and die-hard fans and dealers of cars across the country. The company acquired Gaadi.com, Zigwheels.com, Buying IQ and Drishya360s. The auto portals together draw close to 33 million visits per month with 22 million unique visitors per month. Girnar Software is a focused IT Company working on offshore products and outsourced software development. The company concluded its Series B funding in Jan 2015, picking up Rs 300+ crore with two Hong Kong based investors Hillhouse and Tybourne besides existing investor Sequoia. Google Capital invested in the company in March 2016. It also bagged funding from Mr Ratan Tata and one of the largest banks HDFC. GirnarSoft is now valued at Rs 2500+ crore. The group's vision is to be a multi-billion dollar company by 2021 with global footprint.