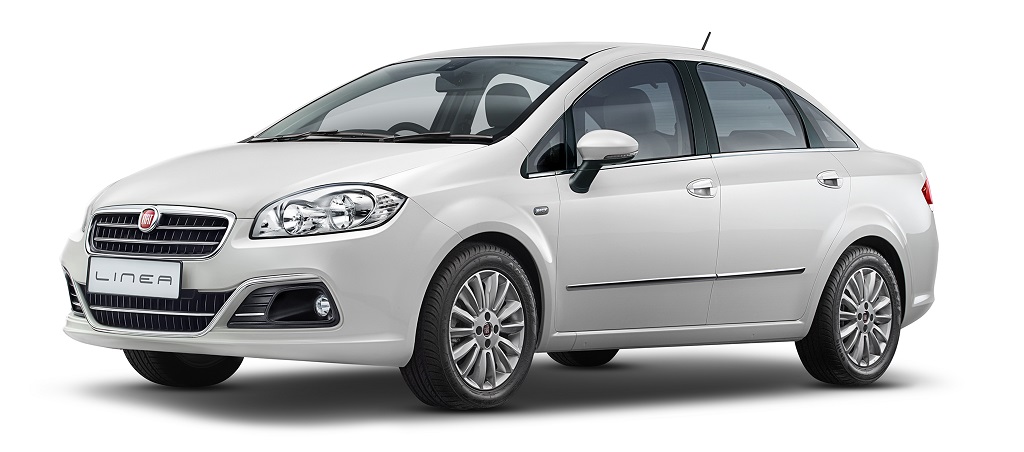 Launches the new Fiat Linea with more horsepower that makes it the Most Powerful Sedan in its segment
Raises the bar in its diesel hatchback portfolio by powering all variants with the 93 PS engine
Linea 125 S, Punto EVO and Avventura PowerTech range get touch screen infotainment system with navigation across all trims
Fiat Chrysler Automobiles India (FCA) today announced that its FIAT range of cars, including the new Fiat Linea, Punto EVO PowerTech and Avventura PowerTech will now be offered with more powerful engines and a touch screen infotainment system with navigation, across all trims.
Mr. Kevin Flynn, President and Managing Director, FCA India said, "FIAT cars are known for their performance and by adding more horsepower to our model range we are only living up to our brand promise 'Crafted for Car Lovers'. Besides that we do make great-looking cars."
FCA India today rolled out the Fiat Linea 125 S. As the name indicates, the new version of Fiat's Executive Sedan is now significantly more powerful with 125 PS on tap. This 'power-up' makes it the most powerful sedan in its segment. The impressively engineered Linea which turns heads with its timeless Italian styling now offers a 5-inch multi-functional touch-screen infotainment system with navigation in addition to a plethora of class-exclusive features such as the soft-touch IP with ambient lighting, rear sun curtain, disc brakes on all four wheels and dual stage driver airbags. The Fiat Linea 125 S is also the longest sedan in its segment with a length of 4596 mm, has the best-in-segment ground clearance of 190 mm and a large, 500-litre boot.
FIAT's Punto EVO that has earned a reputation of being as rock-solid as a battle tank, as well as the contemporary and spirited Avventura will offer the award-winning 93 PS 1.3-litre Multijet engine and the 5-inch multi-functional touch screen infotainment system with navigation across all variants making them more desirable in their respective categories. Branded as 'PowerTech' both Punto EVO and Avventura will be available in three progressive trims – Active, Dynamic and Emotion.
Flynn added, "Though our strengths are performance and visual aesthetics, we do recognise the necessity of fuel efficiency, and our engines have been tuned to uncompromisingly deliver on that front. Over the years our cars have transformed customers into enthusiasts and that is because we build products that make their commute more delightful and safe instead of one that is merely functional."
The Fiat Linea 125 S starts at Rs. 7.82 lakh and the PowerTech series starts at Rs. 6.81 lakh for the Fiat Punto EVO and Rs. 7.87 lakh for the Fiat Avventura (all mentioned prices are ex-showroom, New Delhi).
The Executive Sedan also offers 16-inch signature alloy wheels, rain sensing smart wipers, auto headlamps, single-touch power windows and cruise control. Across all products, FCA India offers a best-in-class warranty of 3 years/100,000 km comprehensive warranty with convenient service intervals of 15,000 km, assuring a hassle-free ownership experience.