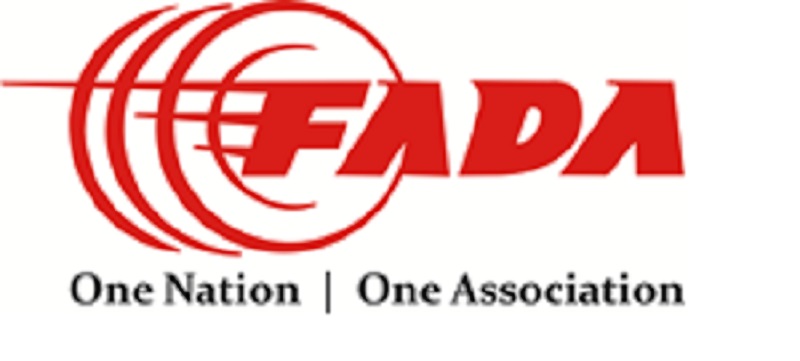 The Federation of Automobile Dealers Associations (F A D A) today released the Monthly Vehicle Registration Data for the month of January'19.
Commenting on the January numbers, F A D A President, Mr Ashish Harsharaj Kale said, "As predicted, healthy inquiry levels seen in December finally showed signs of conversions with the Year End offers continuing in January, especially by Passenger Vehicle OEMs which has helped the customer in making the final purchase.
Consumers interest, which had remained buoyant has slowly but surely started converting to sales in better percentages. Overall Positivity compared to the previous months backed by good retail offerings has helped PV car sales. New Launches in the month also added to the overall excitement and got the attention of the buyer.
Although all the sectors on a monthly basis have shown signs of positive growth, 2W growth rates are not at a healthy high and are seen positive due to a huge de-growth in December. CV growth is flat and has substantially dropped from the high growth rate it had maintained through year to date.
Going forward, F A D A is hopeful of uptick in retail vehicle sales as Interim Budget announcement of new tax rebate for individuals of income up to Rs. 5 Lakhs and assured income to farmers should bring in positive customer sentiment as potential customers sitting on the fence will have increased disposable income. This will hopefully pull up the demand for 2W, Light CV's and Tractors.
This coupled with Government's focus on rural roads with an allocation of Rs. 19,000 crores under Pradhan Mantri Gram Sadak Yojna will definitely have a rub off effect on sales uptick for Construction Equipments & Vehicles as well as Tractor used for commercial applications.
F A D A would like to highlight that the Inventory of 2W Dealers still continues to be Very High, as 2W retails are still under pressure and we hope that 2W OEMs will take a realistic stock of the situation prevailing on the ground and reduce wholesale billing.
On this initiative of releasing registration numbers by F A D A, Mr Kale said, "Beginning next month, we will release category wise comparison figures from both monthly and yearly perspective."
According to a survey conducted by F A D A among its members, the current inventory levels are as following:
PVs ranges from 30-35 days
2W ranges from 50-60 days
CV ranges from 30-35 days
Our study shows that for the month of January and on MoM basis:
2W was up by +4.25%
3W was up by +11.86%
CV was up by +0.04%
PV was up by +33.97%
A Chart with comparisons can be found below:
| | | | |
| --- | --- | --- | --- |
| Categories | Dec'18 | Jan'19 | MoM Change (%) |
| 2W |   11,41,209 |   11,89,679 | 4.25% |
| 3W |        45,008 |        50,344 | 11.86% |
| CV |        53,712 |        53,732 | 0.04% |
| PV |     2,02,585 |     2,71,395 | 33.97% |
| Total |   14,42,514 |   15,65,150 | 8.50% |
Source: F A D A Research
Disclaimer: Vehicle Registration Data has been collated in collaboration with Ministry of Road Transport & Highways, Government of India and has been gathered from 1,081 out of 1,437 RTOs.