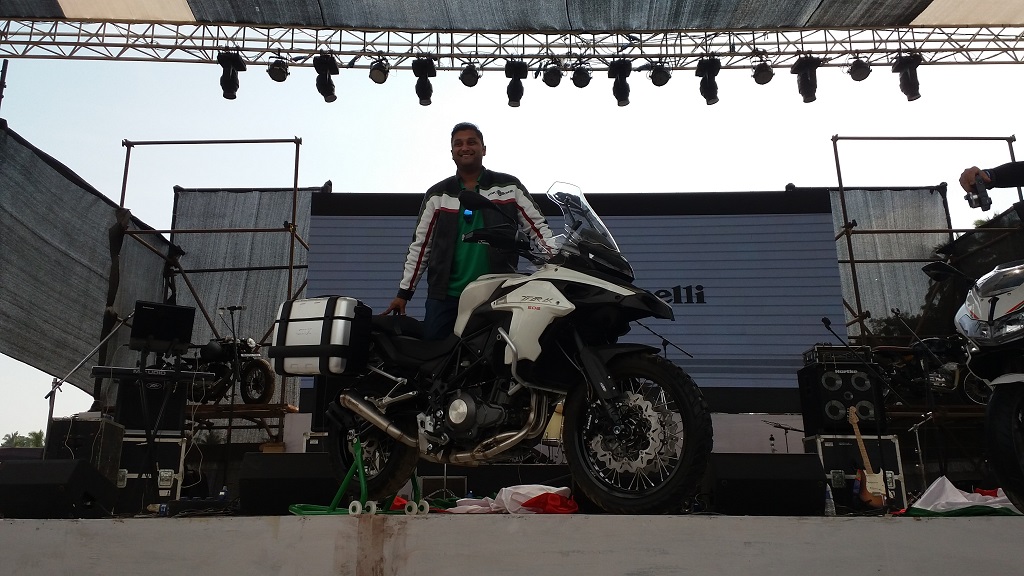 Over 150 DSK Benelli riders ride down from all across the country to IBW
DSK Motowheels, one of India's most well-established and strongest players in the superbike industry, and the legendary Italian superbiking brand Benelli unveiled four new superbikes – The TNT Naked T-135, BX 250, Tornado 302 and the TRK 502 at the India Bike Week 2016 (IBW). These models will also be making their way to DSK Benelli showrooms in the coming future. In addition to this, over 150 riders from across India, rode down to IBW on their DSK Benelli superbikes, showcased at IBW in 2015 and now available across India via 15 exclusive DSK Benelli showrooms.
Since IBW 2015, DSK Benelli has launched superbikes ranging from 250cc to 1131cc in India. The current range of superbikes under the DSK Benelli umbrella, included the TNT 25 – Single cylinder 250cc engine, TNT 300 – In-line two cylinder 300cc engine, TNT 600i – In-line four cylinder 600cc engine, TNT 600 GT – In-line four cylinder 600cc engine, TNT 899 – In-line, three cylinder 898cc engine and the TNT R – In-line, three cylinder 1131cc engine.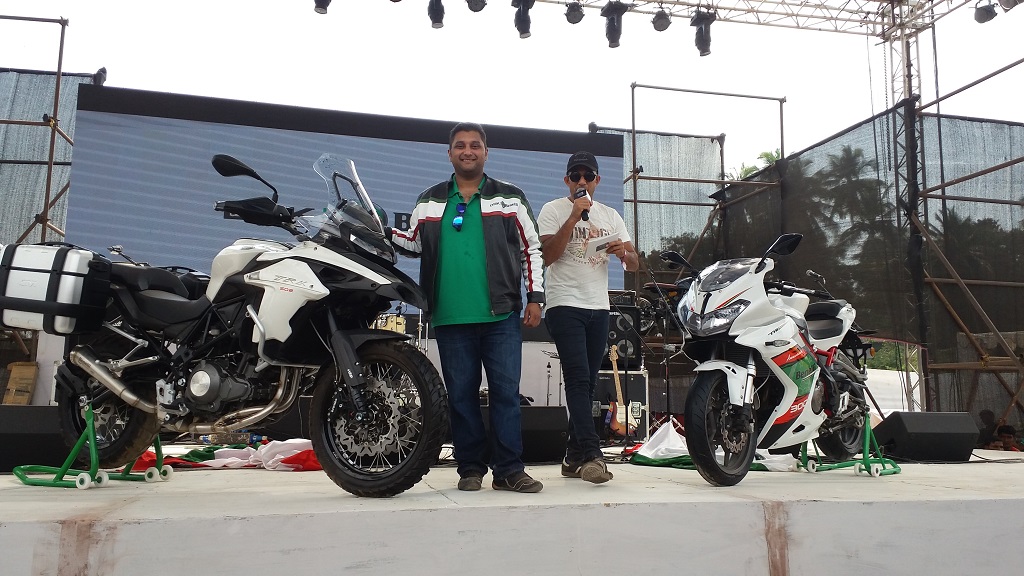 In addition, DSK Benelli also showcased the soon to arrive ABS variants of the TNT 600i and TNT 600 GT superbikes with an aim to heat up the competition even further, as the existing range has been creating ripples in the Indian superbiking segment.
Mr. Shirish Kulkarni, Chairman, DSK Motowheels said, "It is once again our pleasure to be a part of India's largest festival of bikes and bikers. IBW is a platform that brings together riders from all walks of life, therefore marking our presence and showcasing our latest marvels here was inevitable. We are extremely elated to showcase the upcoming range of DSK Benelli superbikes, especially as the audience already includes many proud owners of our current superbike range. We are certain that with every new showcase from the house of Benelli, we are adding charm to this biking extravaganza, and giving our customers the opportunity to Bond with Benelli."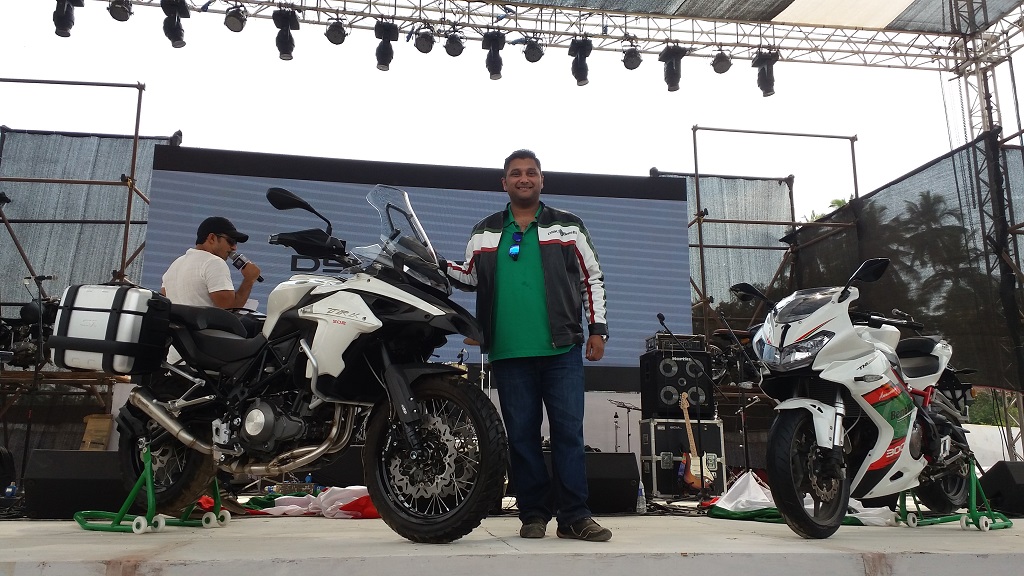 With its 105 years old heritage and lineage, Benelli today boasts an impressive range of globally-respected superbikes that marry heritage, innovation, styling and technological prowess. Benelli's distinctly stylish motorcycles are known for their Italian flamboyance and the ability to provide riders from all walks of life a pure, high-performance experience.
The Indo-Italian tie-up between DSK Motowheels and Benelli paves the way for a high-end biking experience through Benelli's extensive bike range, giving Indian bikers their ticket into the club of thoroughbred motorcycling aristocracy. DSK Motowheels plays a pivotal role in assembling and selling Benelli bikes across the country and supporting them with a good backup of service and spares.
To date, DSK Benelli has established 15 showrooms across India, which includes – Pune, Mumbai, Goa, Ahmedabad, Surat, Thane, Indore, Bengaluru, Chennai, Hyderabad, Kochi, Delhi, Chandigarh, Jaipur and Kolkata, with 15 more coming up in 2016.