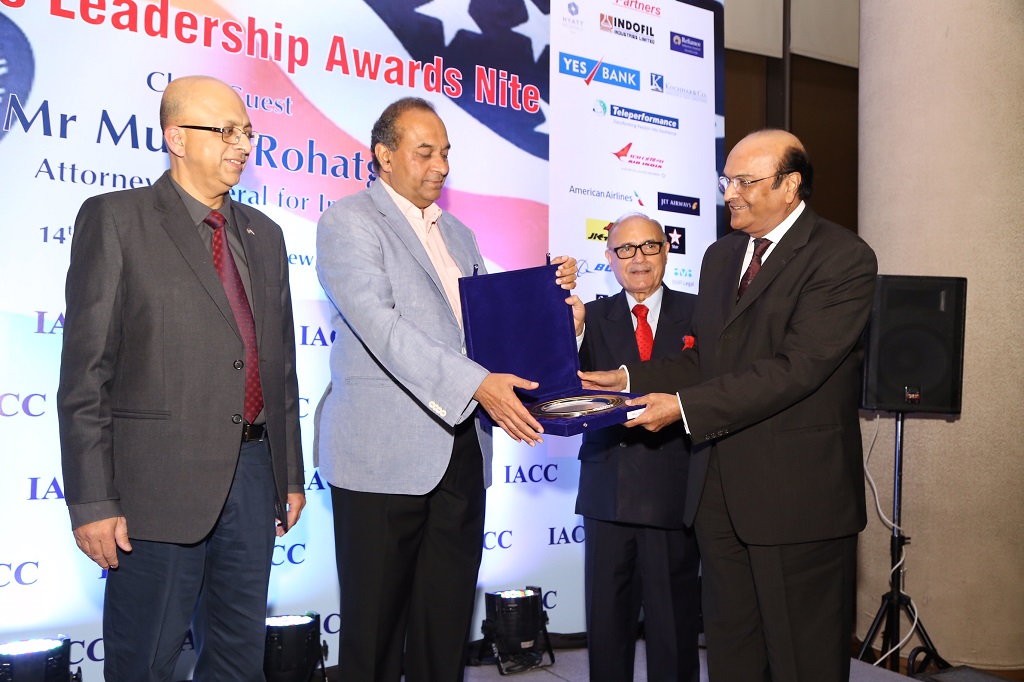 Dr Raghupati Singhania, Chairman & Managing Director, JK Tyre and Industries Ltd, has been conferred with the 'Industry Leadership Award' at the 11th Indo-US Economic Summit  on Wednesday held at Hotel Hayatt Regency by Indo-American Chamber of Commerce.  This is the flagship Industry Leadership Award in its 12th consecutive year being organized by The Indo-American Chamber of Commerce, North India Council.
This prestigious award is given to an astute business leader, who is a visionary, coupled with innovative & entrepreneurial zeal, have best demonstrated his pioneering effort of ushering innovative technologies in India and who has achieved great reputation for creative genius, inspirational leadership and distinguished service to the auto industry.
Dr Singhania, while accepting the award, said, "I am humbled at the honour being given by Indo-American Chamber of Commerce.  It is a moment of great joy and pride for all of us at the JK Organisation. We live in highly dynamic times and it is important that businesses get opportunities to share and exchange.
A jury of eminent dignitaries decided the winners and their decision will be final and binding upon all the nominees.
JK Tyre is part of JK Organisation, one of oldest and biggest Indian business conglomerates having business interests across varied sectors and with a combined net worth of $ 4 billion, and business interests spread across 100 countries.
With operations spread across 100 countries, 12 plants, and producing 35 million tyres annually, and an indelible contribution to the global ambitions of the Indian motorsport, JK Tyre, today, is the most popular tyre brand in India. From passenger cars to India's biggest Rigid Dump—truck, JK Tyre has serving one of the widest range of customers. Products of JK Tyre can be seen running on every national highway in India and also on the streets of New York.
Under the visionary leadership of Dr Singhania, JK Tyre becomes India's first company to attain the historical feat of producing 10 million truck/bus radial tyres.
Other award categories includes Business Leader of the Year, Company of the Year, Leading company in CSR, Leading company in SMEs, Women Corporate Leader, Outstanding Company to promote Indo-US trade, Outstanding Indian company in the US, Outstanding US company in India.