The North American International Auto Show (NAIAS) announced today that Pixar Animation Studios, will participate in the 2017 NAIAS – hosting a press conference on Sunday, January 8, 2017, including an early look at their upcoming summer film, "Cars 3" and the debut of a life-size version of one of the film's stars.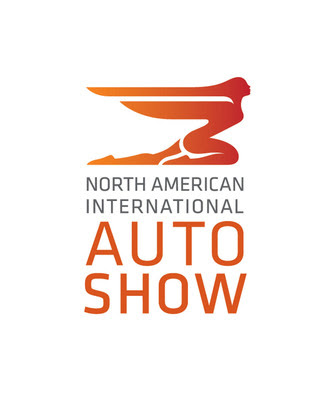 "Having Pixar choose to join NAIAS and share an early sneak peek at their next film – from one of the most famous movie franchises in the studio's storied history – is proof that Detroit is home to all facets of automotive, whether it's fantasy or real-life," said Sam Slaughter, 2017 NAIAS Chairman.
Along with its much-anticipated press conference, Pixar will create a special "Cars 3"-themed display on the show floor for the thousands of journalists and nearly a million individuals that will visit during the run of show.
"With every film that we make at Pixar, we do our best to create worlds and characters that ring true to our audiences," said "Cars 3" director Brian Fee. "A huge part of doing this successfully lies in the extensive research that we do on each film. 'Cars 3' is a love letter to racing and its roots, so we could not be more excited to be a part of the North American International Auto Show to share a little bit of our film with our fellow car enthusiasts."
Pixar's press conference will take place Sunday afternoon on Cobo Center's main Atrium stage. That same afternoon, John Krafcik, CEO of Google's Self-Driving Car Project will keynote the kickoff to AutoMobili-D.
About "Cars 3"
Blindsided by a new generation of blazing-fast racers, the legendary Lightning McQueen (voice of Owen Wilson) is suddenly pushed out of the sport he loves. To get back in the game, he will need the help of an eager young race technician, Cruz Ramirez, with her own plan to win, plus inspiration from the late Fabulous Hudson Hornet, and a few unexpected turns. Proving that #95 isn't through yet will test the heart of a champion on Piston Cup Racing's biggest stage!
Directed by Brian Fee (storyboard artist "Cars," "WALL•E") and produced by Kevin Reher ("A Bug's Life," "La Luna" short), "Cars 3" cruises into theaters on June 16, 2017.
About Pixar Animation Studios
Pixar Animation Studios, a wholly owned subsidiary of The Walt Disney Company, is an Academy Award®-winning film studio with world-renowned technical, creative and production capabilities in the art of computer animation.  The Northern California studio has created some of the most successful and beloved animated films of all time, including "Toy Story," "Monsters, Inc.," "Cars," "The Incredibles," "Ratatouille," "WALL•E," "Up," "Toy Story 3," "Brave," and "Inside Out." Its movies have won 31 Academy Awards® and have grossed more than $10 billion at the worldwide box office to date. "Finding Dory," Pixar's 17th feature, opened on June 17, 2016 and earned the highest-grossing domestic box office of all-time for any animated film.
About the North American International Auto Show
Now in its 29th year as an international event, the NAIAS is among the most prestigious auto shows in the world, providing unparalleled access to the automotive products, technologies, people and ideas that matter most – up close and in one place. Administered by executive director Rod Alberts, the NAIAS is one of the largest media events in North America, and the only auto show in the United States to earn an annual distinguished sanction of the Organisation Internationale des Constructeurs d'Automobiles, the Paris-based alliance of automotive trade associations and manufacturers from around the world. For more information, visit naias.com.