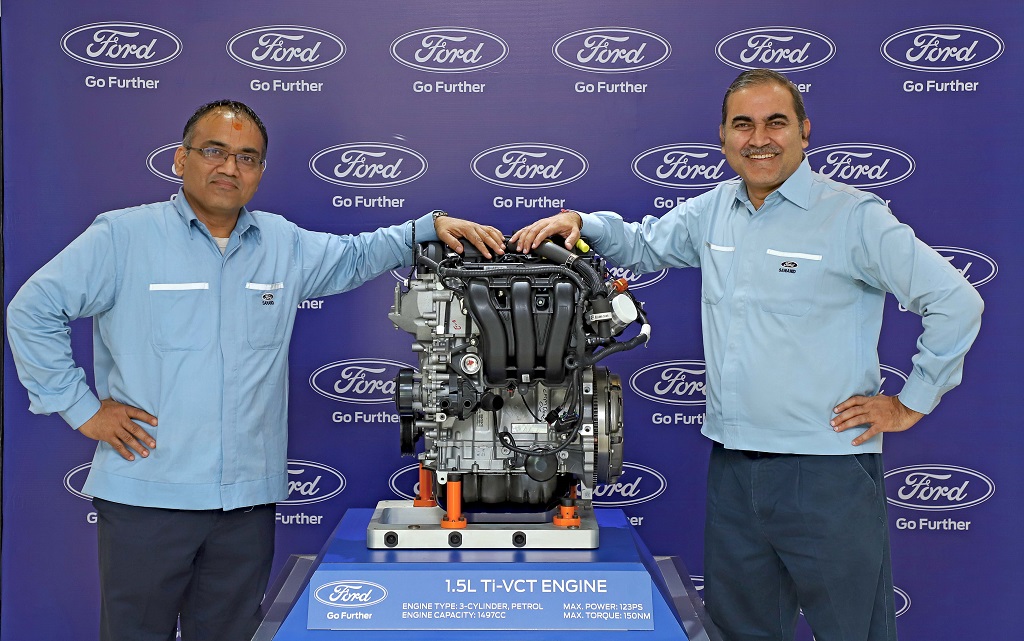 Strengthens Ford's commitment to Making in India, for India and the world
Ford India's Sanand Engine Plant to be the lead producer of the all-new powertrain
All-New petrol engine developed with insights from India engineering team to deliver outstanding performance, without compromising on fuel efficiency; Peak power of 123 PS and torque of 150 Nm with 7% improvement in FE
Aluminium block for lightweight, integrated exhaust manifold for lower NVH, timing belt in oil for reduced wear & tear amongst several changes introduced on the new Engine
SANAND, INDIA, October 05, 2017 – Strengthening India's credentials as a world-class manufacturing hub, Ford India today unveiled its all-new 1.5-litre Ti-VCT, three-cylinder petrol engine for customers in India and around the world.
Ford India's engine factory at Sanand, Gujarat will take the lead in manufacturing this new family of petrol engines, both for domestic production as well as exports across the world. Ford's engineering team in India has steered the development of the new engine with key insights at every stage – from design, development to production. The engine will also have more than 80% parts sourced from Indian suppliers.
"Ford's promise to give the power of choice to consumers in India today is not just limited to the world-class product portfolio. We are proud to offer some of the most efficient, and advanced powertrains – ranging from 1.0 Litre EcoBoost to 5.0 Litre V8," said Anurag Mehrotra, president and managing director of Ford India.
"With India taking the lead in producing our new, highly advanced petrol engines, we remain committed to making in India and bring products and technologies that Indian customers want and value," Mehrotra added.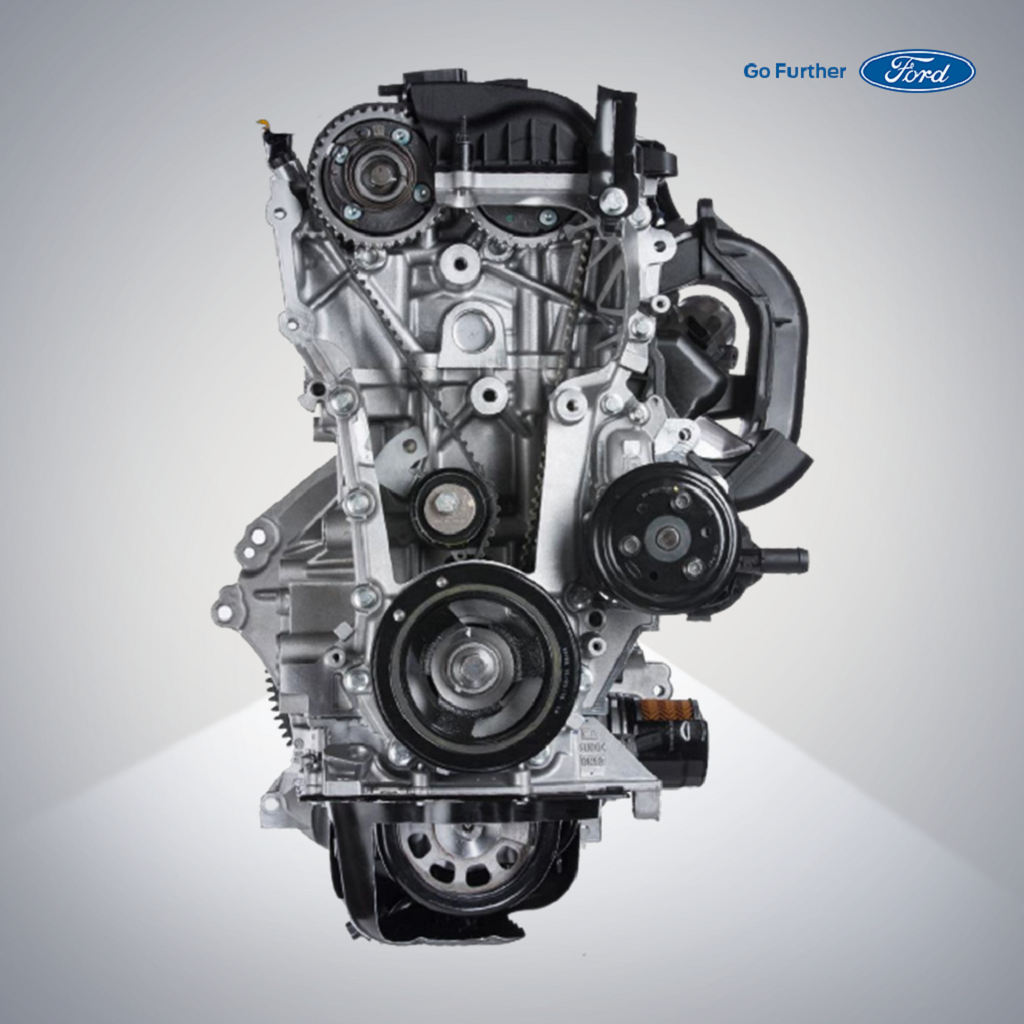 Delivering More for Less
Ford's latest 1.5-litre naturally aspirated engine is powered by 3-Cylinders along with state-of-the-art technical solutions for improved performance and efficiency while reducing size, weight and friction.
The all-new 1.5-litre Ti-VCT petrol engine will stay true to Ford's DNA of being fun-to-drive while delivering improved fuel efficiency and a lower carbon footprint.
Power performance for urban adventures
The tried and trusted Ti-VCT (Twin independent Variable Camshaft Timing) system on the new engine allows each intake and exhaust cam to function independently of each other as operating conditions change.
This delivers faster throttle response and better fuel efficiency. Meanwhile, the engine's bore and stroke ratios have been optimised to produce higher torque at lower engine speeds, leading to a more enjoyable and agile drive in city traffic.
The all-new 1.5-litre Ti-VCT petrol engine will produce an exciting 123 PS of peak power and 150 Nm of torque, the best for any motor in this class.
The engine will be introduced on New EcoSport later this year.
Increased efficiency for better fuel economy
Along with improved performance, the all-new 1.5-litre Ti-VCT engine will offer a seven percent reduction in CO2 emissions and a similar improvement in fuel efficiency, through reductions in weight and size, as well as the application of innovative technologies.
The engine downsizes from four cylinders to a three-in-line formation, resulting in decreased weight, lower friction and is expected to deliver an overall 10 percent reduction in volume.
The aluminium engine block and cylinder head contribute to substantial weight reduction and better fuel economy. The exhaust manifold integrated into the cylinder head helps to heat up the catalyst faster, decreasing emissions.
The variable oil pump can operate at a lower pressure at slower speeds with reduced friction loss, providing higher fuel economy.
Other optimised measures for better fuel efficiency include:
Crankshaft off-set from cylinder centre line — improves both performance and fuel efficiency
Centered spark plugs — promotes more standardised and efficient combustion
Coil-on-plug system — delivers better combustion and quicker engine start
Optimized NVH for a smoother, quieter ride
The all-new Ti-VCT engine was designed and fine-tuned to deliver a quieter, smoother and more relaxing experience for occupants.
The engine's balance shaft is supported by hydrodynamic bearings and works to eliminate natural first-order vibrations typical in standard three-cylinder engines. A belt-in oil primary drive system contributes to further reductions in both noise and friction. Other NVH improvements include:
Valve actuation system with hydraulic lash adjusters and roller finger followers —reducing friction
Acoustic-isolation system — cuts down on engine noise
"Ford is proud to be part of the automotive industry's move towards lighter, cleaner, more fuel-efficient engines with uncompromised power performance," said Anil Patel, site manager, Ford Sanand Engine Plant. "It's a trend we'll continue to apply to future Ford products as we look to give every Ford customer their most enjoyable driving experience."