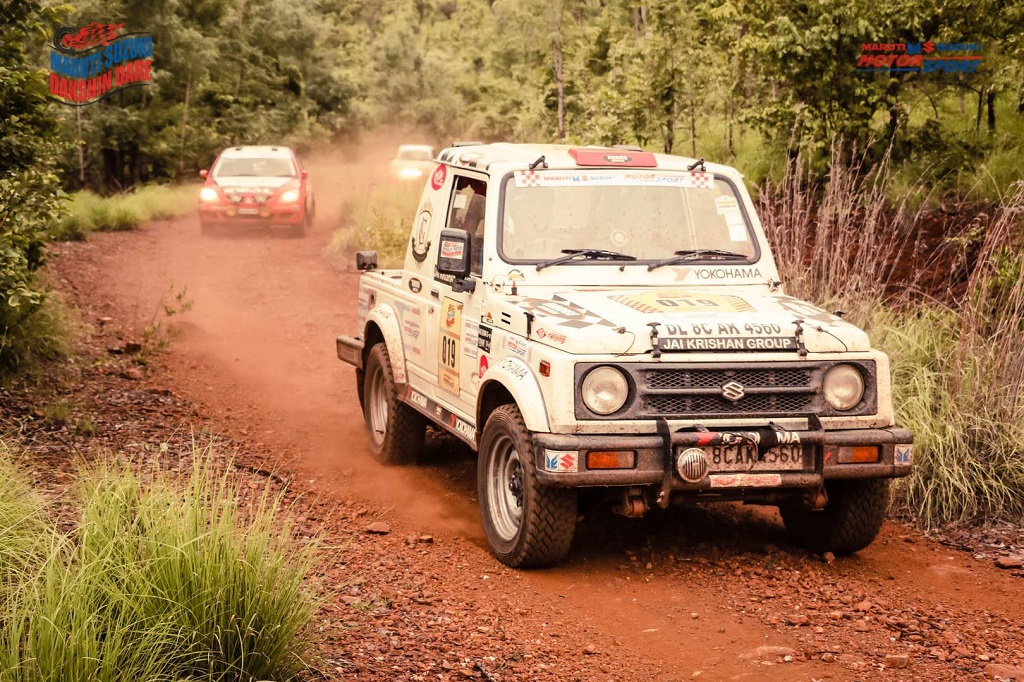 Amidst the landscape with majestic windmills, Suresh Rana and co-driver Parminder Thakur fierced through competitors maintaining their lead on Day 4 of Maruti Suzuki Dakshin Dare. Driving in their Grand Vitara, they covered the leg in 06:17:03. The top positions remain unchanged in the Ultimate Cars category with Sandeep Sharma and co-driver Karan Arya in their Maruti Gypsy covering it in 06:20:38, on steady second followed by Jasmohan Saini with co-driver Vikram Thakur in their Maruti Gypsy covering the distance in 06:32:07.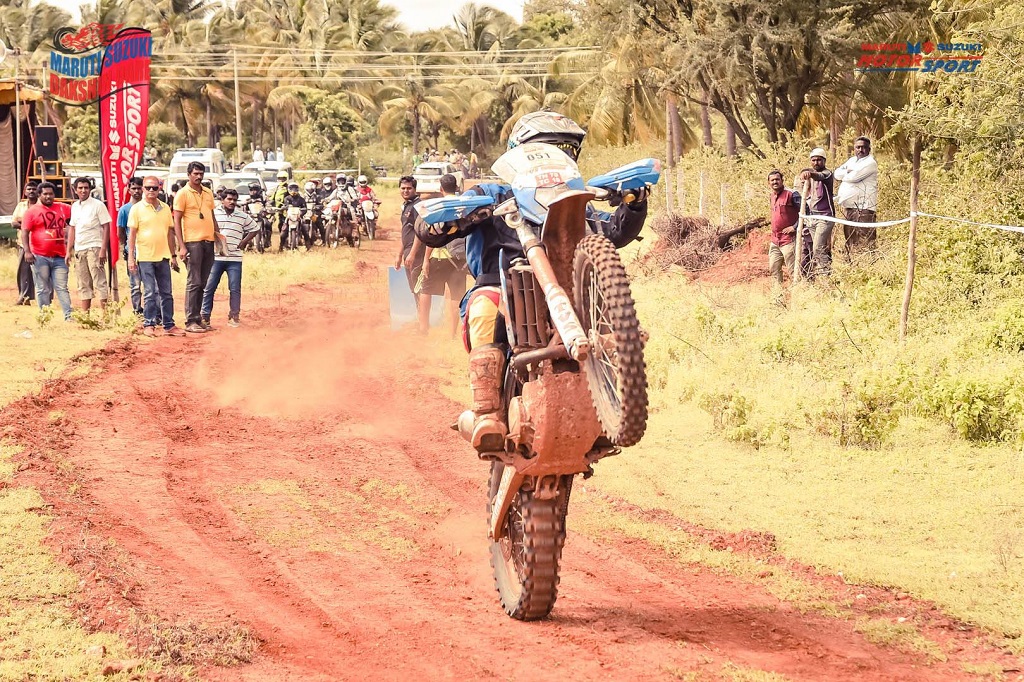 Commenting on the tough competition, Sandeep said, "With each passing day, the competition seems to get tough and edgy. We are managing to maintain a very minute difference between the lead and us. We are looking forward to the last leg and hope to create a lead position. It's my 8th Dakshin Dare and it has been a lot tougher than the last two editions."
The 3 stages of the leg were undertaken on the same route around Vani Vilasa Sagara dam but with extended stage distances spread across 153 kms with a total distance of 472 kms, which enhanced the competitive levels.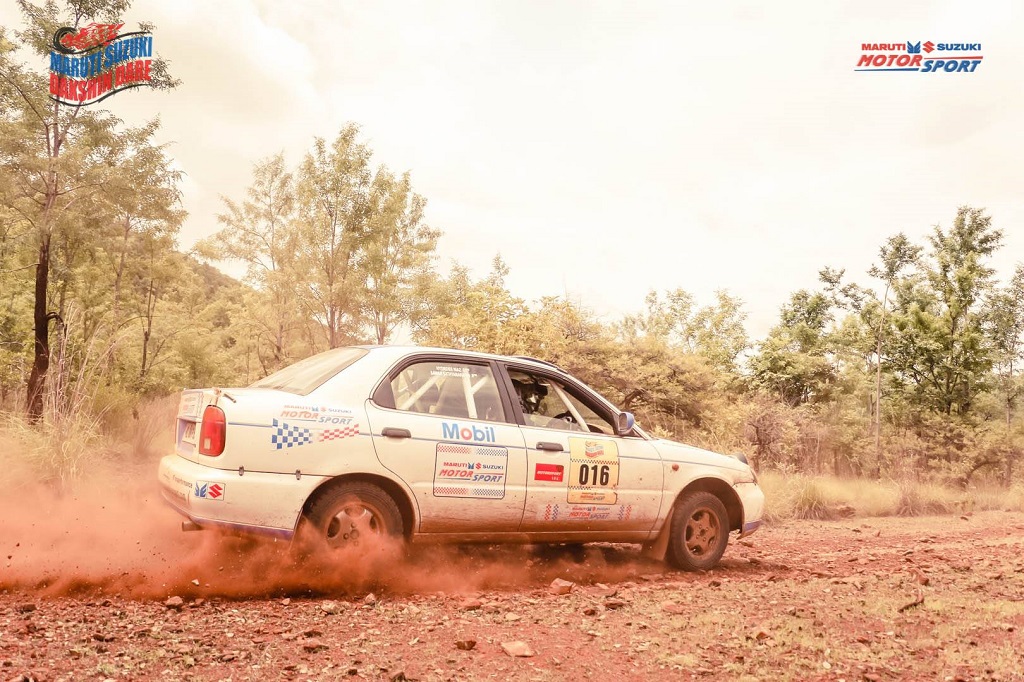 Although T Natraj maintains to lead the rally covering the required distance in 05:10:49; the Ultimate Bikes category witnessed Febin Jose moving up to second position covering the distance in 05:52:04. The third spot is held by a new entrant in the leading position – Akash Aithal covering the distance in 05:56:14 at a close third.
In the Endurance Cars category, Ganesh Moorthy & co-driver Nagarajan T are leading the rally with a day-end penalty of 00:16:39; followed by Raghu Nandan & co-driver M Prakash with a penalty of 00:17:06 and B. P. Vinaykumar & co-driver M Chandrashekar at 00:17:33.
Tomorrow will be the most anticipated leg moving towards Goa, which can be a game-changer in the lead positions on last day of the rally.