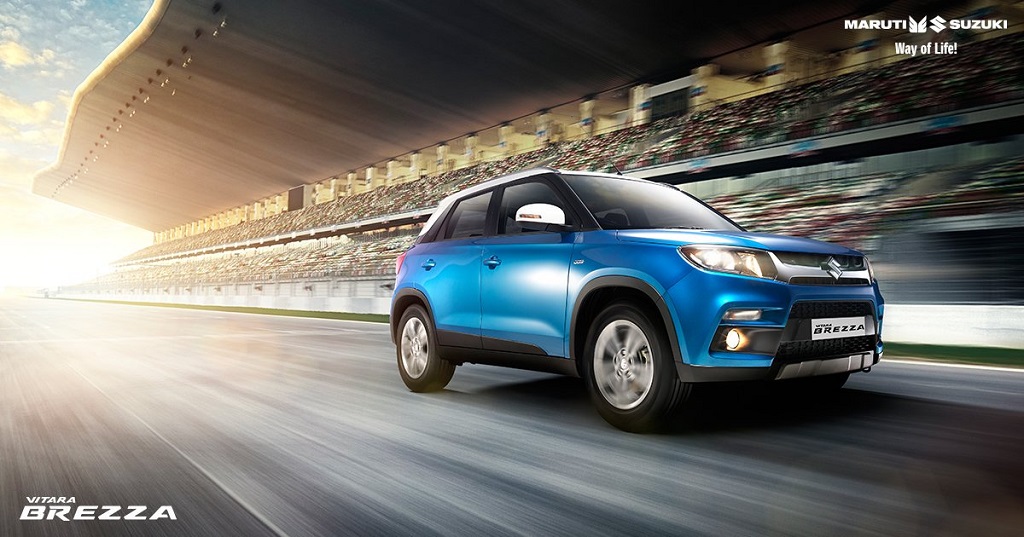 Bags 25 top awards including Indian Car Of The Year 2017 (ICOTY)
New Delhi, March 27, 2017: Maruti Suzuki's Vitara Brezza has become India's most popular urban SUV. The car has been recognised with over 25 awards including the Indian Car of the Year 2017 (ICOTY). Vitara Brezza has clocked over 110,000 units in the first year of its launch.This is a testimony of the Vitara Brezza being appreciated by both critics and customers.
Celebrating its first year, Managing Director and CEO of Maruti Suzuki, Kenichi Ayukawa said, "We thank our customers for making Vitara Brezza the highest selling SUV. Within a short span, Vitara Brezza has redefined the urban SUV segment in India. Vitara Brezza brings the muscle, glamour and style that were so far missing in this segment. Class leading features, personalisation, outstanding fuel efficiency and an attractive price make Vitara Brezza a delight for customers."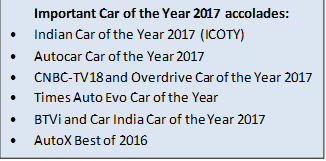 Vitara Brezza has been conceptualized, designed and developed in India using a Suzuki global platform and engine. Vitara Brezza – strong, sporty and masculine with raised stance plus dynamic styling – brings style and glamour to India's SUV landscape. Vitara Brezza comes with an assurance of advanced safety. It is the first car in the country that is certified for offset and side impact crash tests much before the forthcoming norms.
Keeping in mind the success of Vitara Brezza and the high interest of customers in customizing their car, Maruti Suzuki introduced iCreate, a personalization concept, with Vitara Brezza. iCreate empowers the consumers to tailor-create their Vitara Brezza using an extensive range of 500 distinct accessories.
Vitara Brezza delivers an outstanding fuel efficiency of 24.3 km per litre, the highest in SUV category and 10-20% superior to existing models in the segment. Using the acclaimed DDiS 200 engine and multiple innovative technologies like intelligent battery management, Vitara Brezza stands tall on the promise of fuel efficiency and value for the customer.