Siddartha Santosh and Jagat Nanjappa from Karnataka at second and third positions respectively
Quepem (Goa), July 27, 2017: Amidst some jaw-dropping offroad motorsport action, Gurmeet Virdi (co-driver Kirpal Singh Tung) of Gerrari Offroaders Chandigarh reclaimed the numero uno position with 1072 points out of 1500 on Day 3 of Force Gurkha RFC India 2017. Siddartha Santosh (co-driver Prithviraj AC) of Team BODA (Bangalore Offroad Drivers Association) was pushed to the second position with 1066 points after toppling his vehicle sideways in SS (Special Stage) 10. He is closely followed by Jagat Nanjappa (co-driver Chetan Changappa) from Coorg-based Team V5 Offroaders with 1021 points.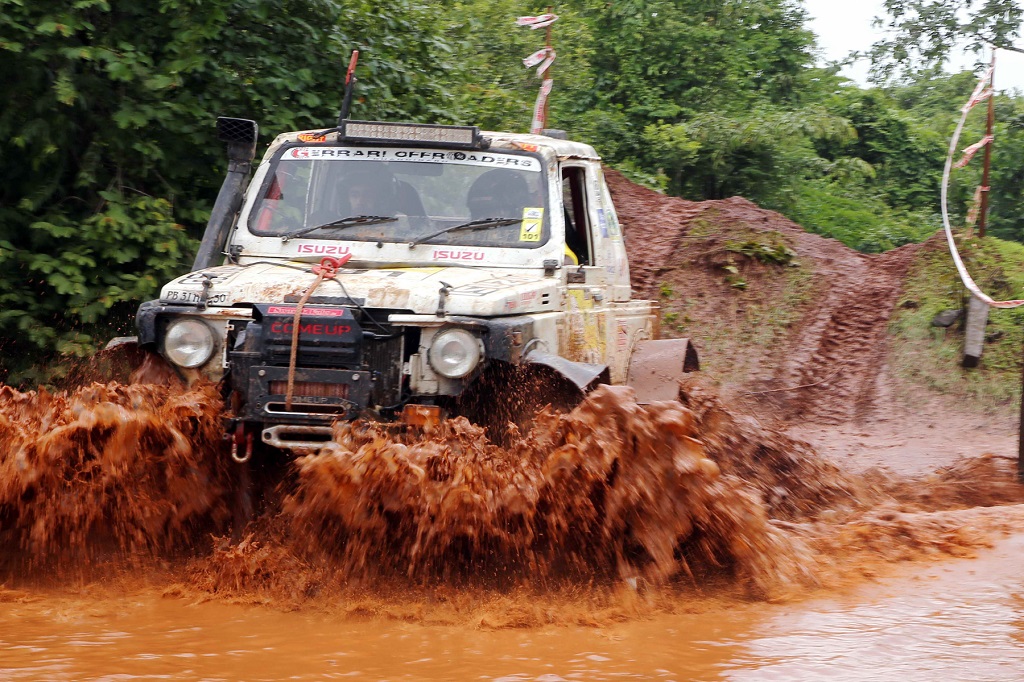 Cedrick Jordan DaSilva (co-driver Dushyant Khosla) retained the fourth position with 930 points while Vivek Thomas Kuriakosse (co-driver Ashok Abraham Kuriakosse) from BODA was at the fifth position with 859 points at the end of the day.
Team BODA's Siddartha Santosh is not worried about losing his top position to Gurmeet. He said, "The competition has so far been very good for us. We are not thinking about the fact that we slipped a spot but are just concentrating on keeping up the pace. In a long event like this, things can change at any moment so we can't predict what'll happen ahead. It's a neck to neck competition and the difference between the top three teams will be a close call of not more than 50 points towards the end. There will be a lot of juggling of positions all the way to the finishing line. The idea is not to do anything foolish and keep going smoothly."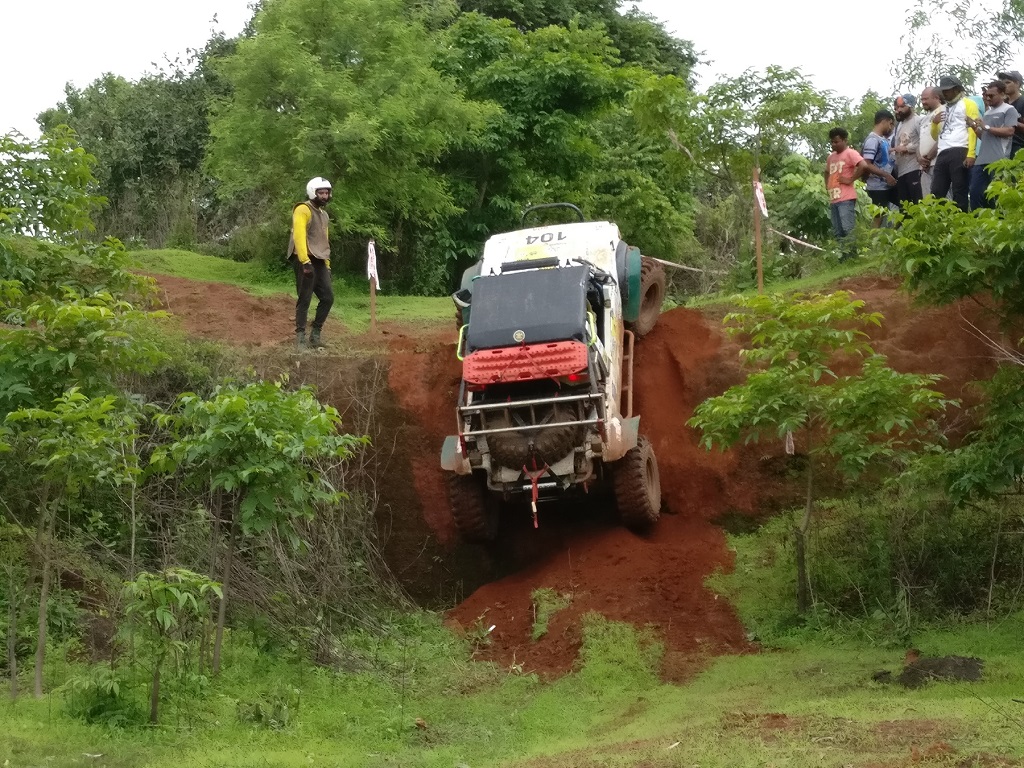 Day 3 at RFC India 2017 had 6 Special Stages running from SS 10 to SS 15 at Suquerbag in Quepem; testing the 38 participating teams in extreme off-road settings. SS 10 was a quick course that required participants to go through some steep inclines and sharp turns before winching themselves up to the finish box. SS 11 had the contestants descend down a hill to cross a stream line and ascend up the track again to navigate towards the finish line. SS 12 was again a quick course where vehicles had to brush past three narrow gates and find their way towards the finish line through some inclines. SS 13 required participants to sprint towards a point from where they had to winch up an almost perpendicular ridge and take a sharp left followed by an anti-clockwise loop towards the finish box through some rocky obstacles. It tested drivers and co-drivers on their agility with vehicles and equipment. In SS 14, the participants had to go in towards a few sharp turns before winching out of a 70 degree and then a 90 degree incline and head towards the finish line. In SS 15, the teams had to move through a narrow path towards a few sharp turns before descending into two ditches filled with water and then retrace their way back to the stop box.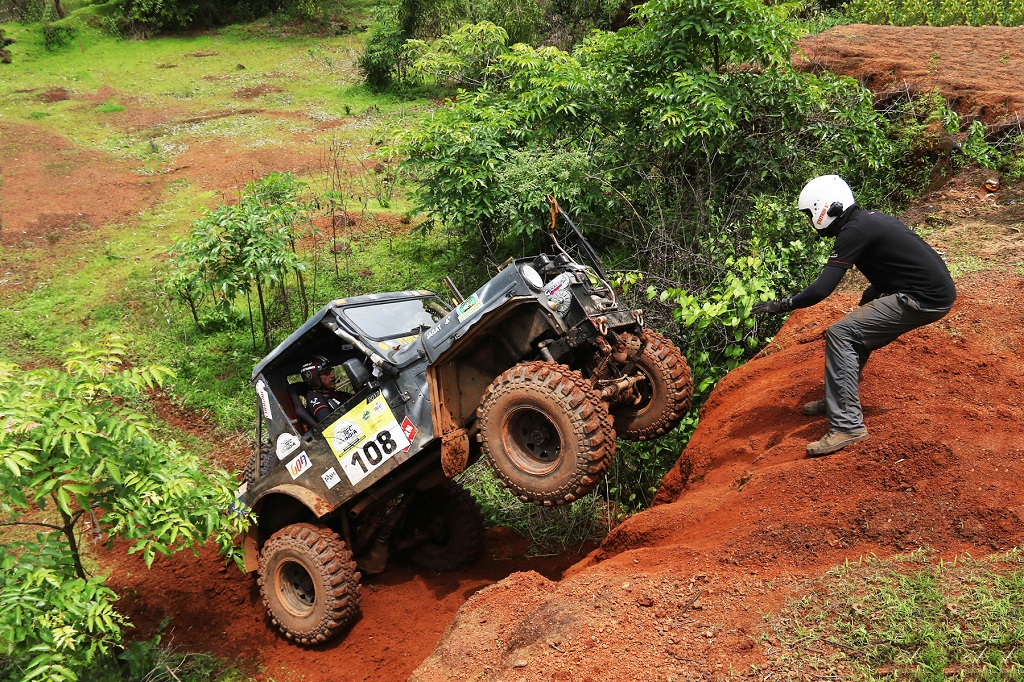 After an exhilarating Day 1 and relatively laid-back Day 2, Day 3 of the country's toughest off-road motorsport competition brought contenders back in the groove with a combination of aggressive and technical stages. Merwyn Lim, who had a brilliant Day 3, explained, "The course this year is incredibly tough as compared to the previous editions of RFC India. It is technical, challenging and international; the performance of Indian off-roaders at such a perilous track is commendable. Talking about my personal performance, I'm driving a new vehicle which has its own share of advantages and disadvantages. After a really bad start at Day 1, I'm getting to know my vehicle better with each passing day. It's a long competition and I'm looking forward to bounce back in the leader board very soon."
Cedrick Jordan DaSilva is a Goan off-roading star who has managed to impress everyone with his performance lately. Amidst loud cheers from local supporters, Cedrick said, "The first day was really tough. We had a couple of breakdowns which resulted in the loss of too many points and landed us on the tenth spot in the table. I had to complete SS 3 with a flat tyre and a faulty brake late at night. Since then we've been constantly improving our performance and daily scores satisfactorily. Our plan is to maintain the performance and improve the position." About the competition at RFC India 2017, Cedrick feels that "All the stages this year have been very tough and participants are finding it hard to edge past them. The top 5 are pushing it really hard to narrow the points margin further. I hope it gets tougher!"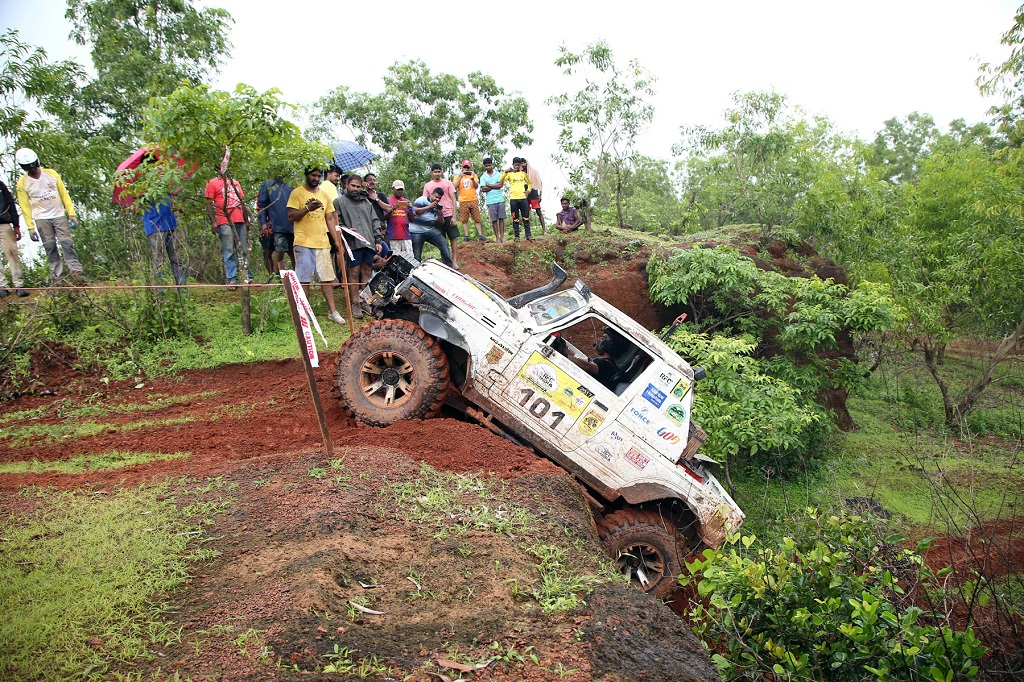 N Abinav Reddy (co-driver Syed Taj) of Team CORAC (Charminar Offroad Adventure Club) from Hyderabad is slowly gaining momentum in the competition. As he explained, "Day 1 was not very good for us. But we performed consistently on Day 2 and Day 3. The disappointment of Day 1 made us resolute in terms of putting more efforts and performing better on the track. Hopefully we'll catch up with the top contestants in a day or two."
The adrenalin-filled motorsport action will move to a new location on Thursday at Green Hills Agri Farms of Maina in Quepem, where it will be held for the next two days. The teams will subsequently travel to Rajiv Gandhi IT Habitat in Dona Paula for the final leg of the competition, before the announcement of the RFC India 2017 Champion on 30th July.