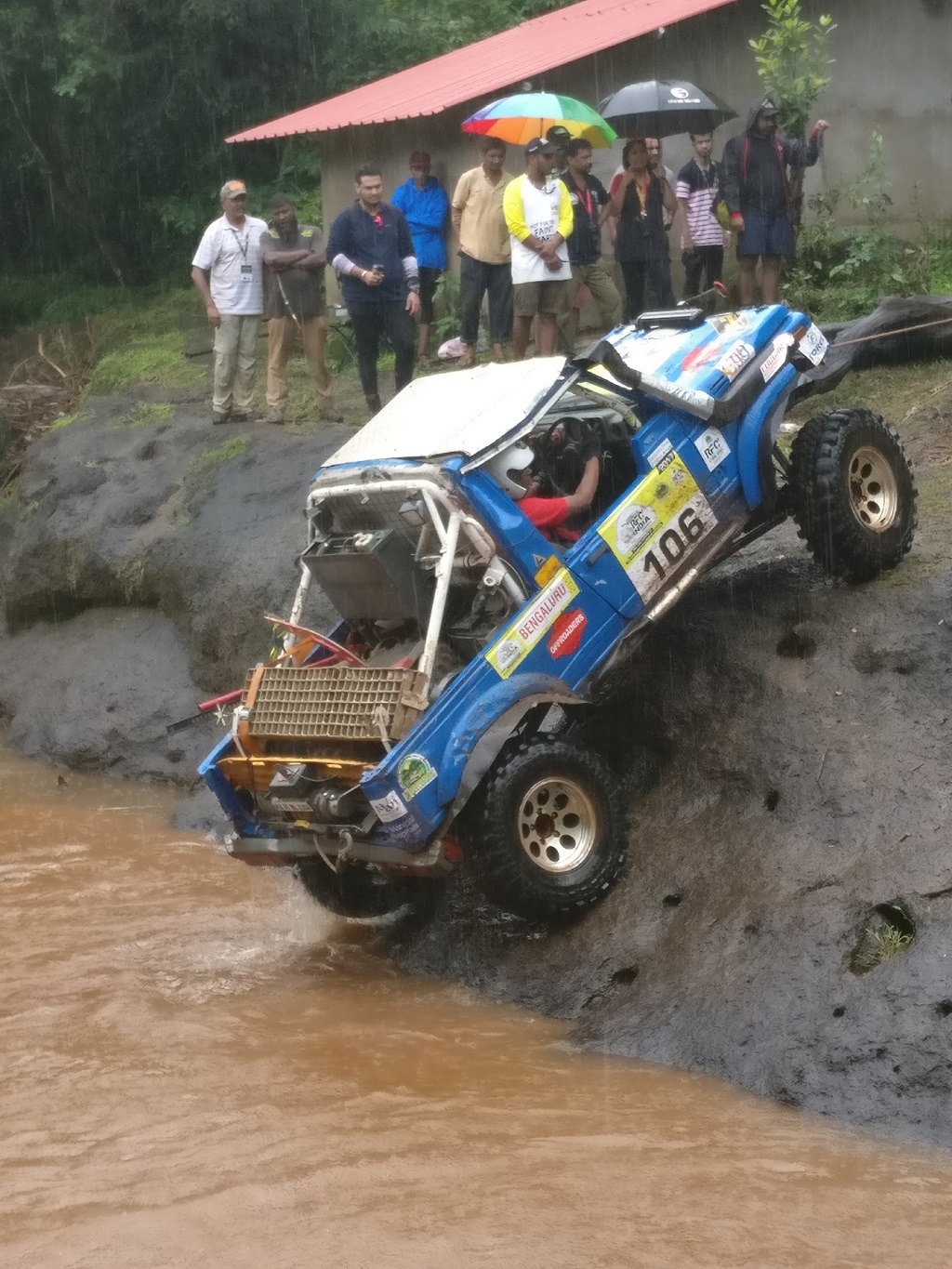 "The competition is now like playing the game of snakes and ladders, we have to keep climbing the ladders" – Jagat Nanjappa, Team V5 Offroaders
Quepem (Goa), July 29, 2017: In an interesting turn of events, Gurmeet Virdi (co-driver Kirpal Singh Tung) of Gerrari Offroaders Chandigarh managed to edge past the neck-to-neck competition with Siddartha Santosh (co-driver Prithviraj AC) for the top spot, as Gurmeet retained and solidified his bastion with 1829 points out of 2400. The second position is now held by Jagat Nanjappa (co-driver Chetan Changappa) of Coorg-based V5 Offroaders as he showcased some spectacular off-road motorsport action to secure a total of 1765 points. Siddartha Santosh, representing Bangalore based Team BODA (Bangalore Offroad Drivers Association), who was breathing fire down Gurmeet's neck with a one-point margin by Day 4, has slipped down to the third position with 1534 points by the end of Day 5.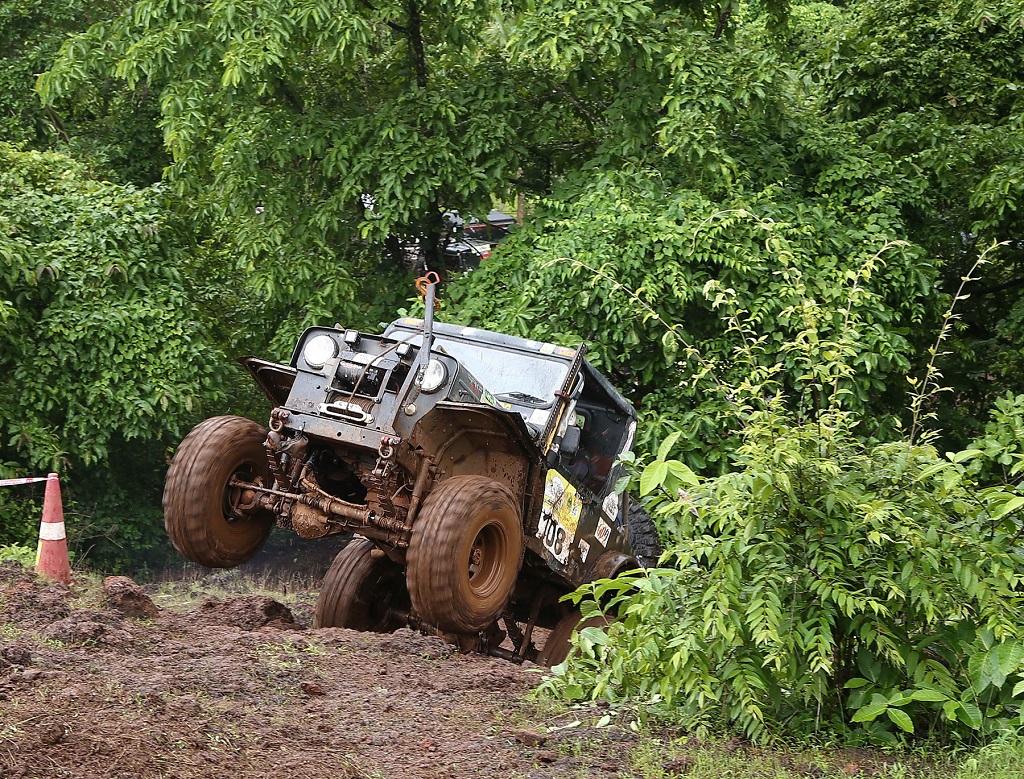 They are followed by Sanbir Singh Dhaliwal (co-driver Gurpartap Singh) of Gerrari Offroaders Chandigarh with 1492 points and Malaysian driver Merwyn Lim (co-driver Tan Choon Hong) of Mumbai-based Team Fairmont with 1476 points on fourth and fifth position respectively.
Day 5 saw the teams engage in six Terminator Special Stages, SS 19 to SS 24, at Maina in Quepem. Most of the stages were technical and designed to test the competitors on their winching and vehicle handling skills along with co-ordination with the co-driver. Sporadic downpour turned the Stages into a complete mud-fest with vehicles struggling to maneuver through the slippery and slushy terrain.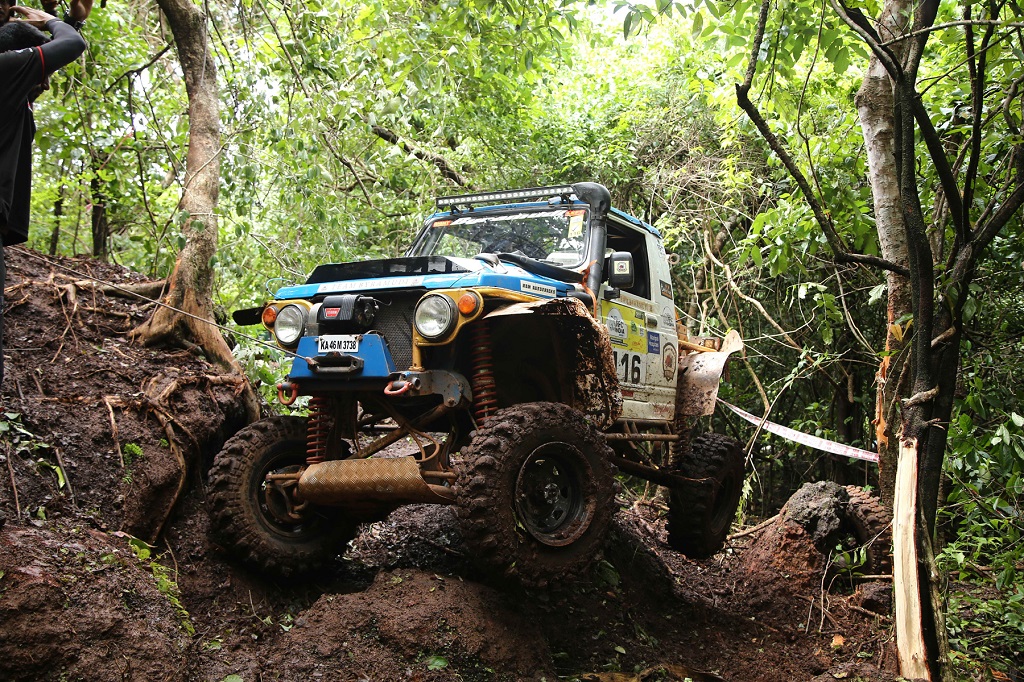 Tensions were running high and participants were trying hard not to let their co-competitors edge past them to climb up the score board. However, several mechanical failures during the day changed the leader board considerably. Goan driver Cedrick Jordan DaSilva (co-driver Dushyant Khosla) was looking fit to give a tough competition to the top three teams when he had to deal with a flat tyre in two consecutive SS (Special Stages) leading to two straight DNFs (Did Not Finish). On the other hand, Siddartha Santosh was going good in the first three SS of the day but got a DNF in SS 23 and also smashed his rear axle into an obstacle during that Stage. As a result, his vehicle was reduced to a three-wheel drive because of which he ended up getting a DNF in the next two Stages as well. This provided some breathing space to Gurmeet, who was earlier head-locked in a fierce battle with Siddartha.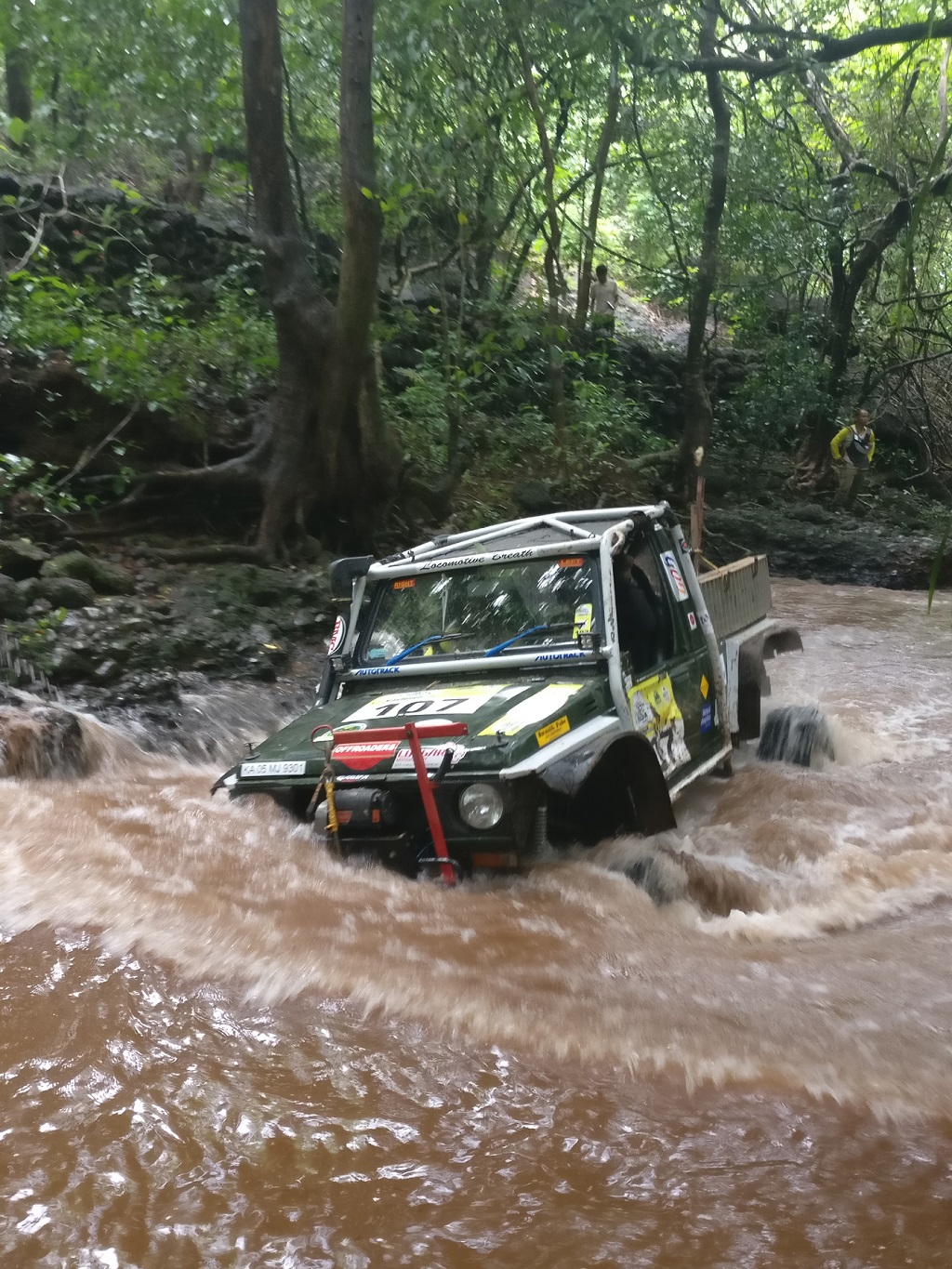 Siddartha said, "Today has not been good for us. In an unfortunate relay of events, I broke the rear axle of my machine due to which it was reduced to a three-wheel drive instead of a four wheel one. This had a harsh impact on our succeeding performances and we failed to deliver our best. My opening stage was decent, second one was satisfactorily good and in SS 22 we were not as fast as rest of the pack. Overall, it has been a really hard day for us. With only a few stages left and my car limping with breakdowns, it's a rough ride ahead. Hopefully we can get our vehicle to work fine and fare well in the competition."
Decorated Indian rallyist Jagat Nanjappa has been a stable performer throughout the competition. His experience has enabled him to invent offbeat ways to tackle the stages and has earned him immense appreciation from all the co-competitors. Analyzing his performance, Nanjappa said, "It has been quite a thrilling ride so far. We've done six stages today out of which we were the route openers for SS 21. Our aim has always been to complete the stages with a technical approach towards understanding the track and then hitting it hard with all our abilities. Right now we are looking forward to the remaining two stages and keeping our fingers crossed. Our aim will be to hold the pace while preserving our machine. The competition is now like playing the game of snakes and ladders, we have to keep climbing the ladders."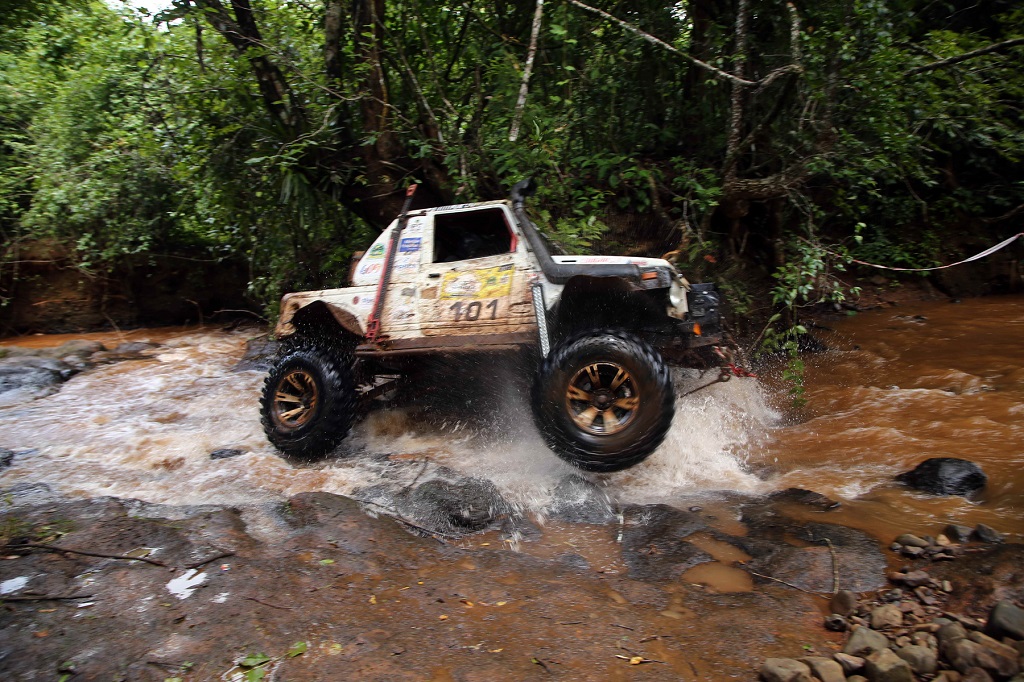 RFC India debutant Venkat Devinani (co-driver Karthik Varma) from Team Hyderabad Jeepers Adventure Association is quite happy with his stint at the mega off-road motorsport event. He said, "My first year at RFC India has been a tremendous experience so far. I knew beforehand that the event is meant to be tough but this is a whole new definition of toughness. From day one to this day, we've learnt a lot; we've understood the vehicle better, my coordination with the co-driver has improved manifold, we're constantly learning new techniques and we're getting to meet a lot of new people. It's been a very healthy journey so far."
Amidst vehicle topples, machine breakdowns, flat tyres and fierce rivalry, the RFC India brotherhood stands tall. Contenders can be seen helping fellow contenders with vehicular repairs and recovery, track insights and technical advices from time to time. With all the stages at the Quepem leg of the competition over, the RFC India 2017 convoy will now head towards Rajiv Gandhi IT Habitat in Dona Paula for the final two Special Stages, before the announcement of the Force Gurkha RFC India 2017 Overall Champion on 30th July.