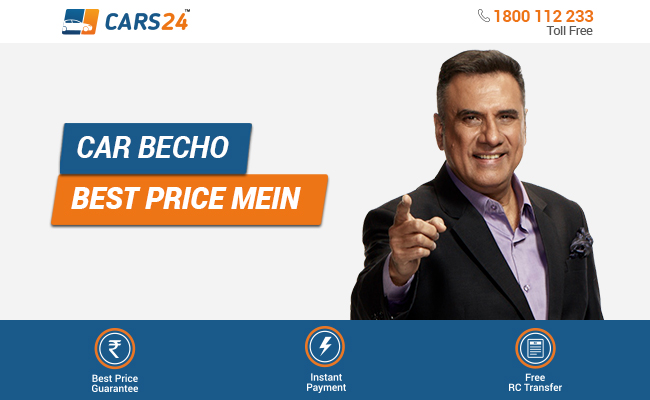 Mumbai, October 9, 2017: CARS24, the company that is creating an efficient and reliable way for car owners to sell their used cars at the best price in India, is all set to spread cheer among the used car sellers with the onset of festive season. The used-car market clocking more than 3.5 million units a year is already bigger than the new car market which stands at around 3 million units per year. To facilitate efficient  used car sales amidst the festive arrangements, CARS24 has rolled out an extensive campaign highlighting its simple 2-step process: book an appointment online or by calling 1800112233 followed by a visit to the nearest branch with the car. With the increased requirement of disposable money during the festive season, instant payment by CARS24 truly comes as a boon to the customers.
Talking about the used-car industry trends during the festive season, Vikram Chopra, CEO, CARS24 said, "During the second half of the year, a lot of people decide to buy a car. But these are not just the new cars that they are buying, but a lot of second hand cars as well. In India, used-car sales is twice that of new car sales. So, whether it is a first time buyer, or someone looking for an upgrade, they consider both the options of a new car or a second hand car.
"During the festive season, there is a visible shift in the consumer behaviour where used-car industry experiences a volume growth of 30-35%. There are a lot of discounts offered by new car dealers to capitalize on the opportunity and hence it is also a great time to sell the car.
"Car owners can maximize the value of their old car, by selling it just before Diwali, when the prices are highest. After the festive season, the prices start to fall sharply in run up to the New Year. We see a sharp rise in people selling cars to us during the current festive season and our branches are running at full capacity buying the cars. We expect our volume growth to increase by 35% during the festive month of October 2017."
Solving the huge challenge of assessing the best price of a pre-owned car, CARS24, with its strong network of 50 plus branches across more than 10 cities, has become a one-stop destination for the used car sellers in India to get the best price for their used car sales along with instant payment and no stress of paper work.
Take a look at the latest CARS24 TVC: https://www.youtube.com/watch?v=qzJ8rDZbKys
About CARS24
Founded by Mr. Vikram Chopra and Mr. Mehul Agrawal in 2015, today, CARS24 has 52 branches across 11 cities in India with bench strength of more than 600 employees. CARS24 has since auctioned 1 lakh plus cars through its network, spanning across thousands of authorized buyers in India.