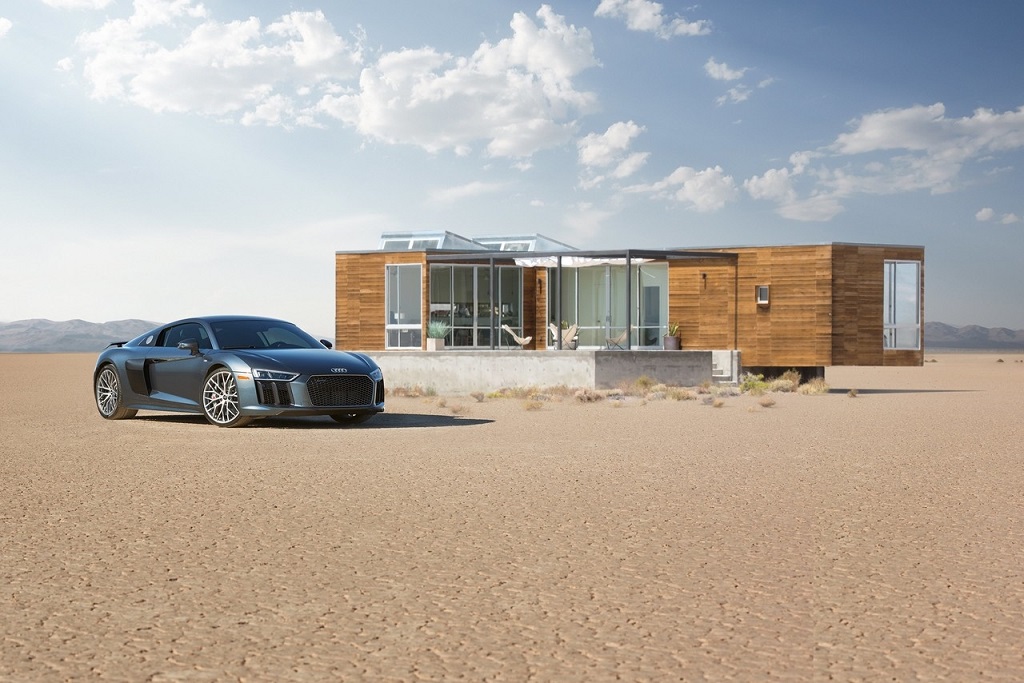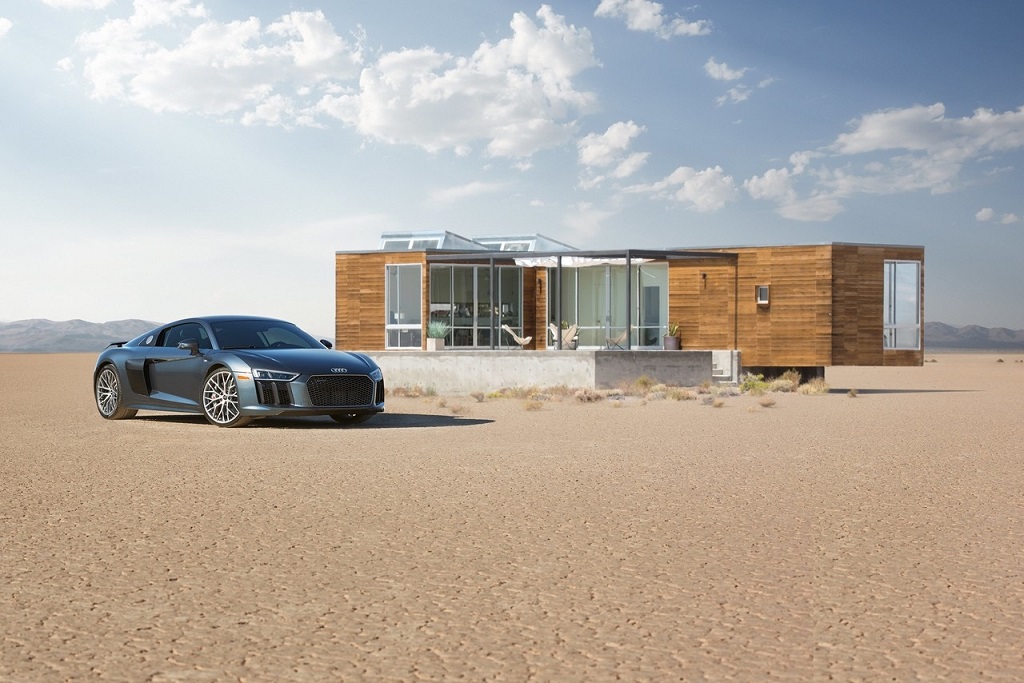 Audi and Airbnb collaborate for ultimate one-of-a-kind travel and driving experience, debuting live during the Emmy Awards
For the sixth consecutive year, Audi returns as official automotive partner of the Television Academy
Audi R8 and Q7 vehicles set to take over Hollywood during Emmy's week
Audi of America returns for the sixth consecutive year as the official automotive sponsor and vehicle provider for the Television Academy for the 68th Annual Emmy® Awards. As the official vehicle of the Emmy Awards, the 2017 Audi R8 will make special red carpet appearances throughout September, including during the annual "Audi Celebrates the Emmys" event on Thursday, Sept. 15 in Los Angeles.This year's campaign will also feature an exclusive collaboration with Airbnb, offering fans the opportunity to book a once-in-a-lifetime travel and driving experience complete with a stay at a famed luxury residence and a weekend with the all-new Audi R8 supercar.
Audi and Airbnb will be hosting seven guest stays in October. Beginning Sept. 18, a new set of dates will be released for booking each day through Sept. 24. Booking will open each day at 6 p.m. PDT. For more information, please visit: www.airbnb.com/audi
"Once again, Audi is honored to support television's brightest stars during its biggest night," said Loren Angelo, Vice President of Marketing, Audi of America. "What better stage to introduce our marketing partnership with Airbnb than the Emmys. Pairing an acclaimed and architecturally stunning home with the award-winning Audi R8 offers fans the chance to experience the ultimate full-throttle driving fantasy."

Audi and Airbnb introduce the living and driving experience of a lifetime.
On Emmy's night, Audi will partner with Airbnb to turn fantasy into reality by inviting fans to book a bucket-list-worthy travel and driving experience. The promotion kicks off with the debut of Audi's television commercial "Desolation." The spot features stunning imagery of a Death Valley house on Airbnb, also known as the Rondolino Residence, located in an isolated desert landscape, and the lengths to which one family will go to drive the Audi R8 Coupe in its natural, high-performance habitat. Audi is inviting the world to live out the ultimate driving fantasy by offering the opportunity to book the home along with an Audi R8 Coupe, for a full-throttle, three-day adventure in a private environment.
"Travel on Airbnb is all about experiences that liven up your sense of adventure and ultimately become a way of life," said Airbnb CMO, Jonathan Mildenhall. "We love that Audi shares that same spirit and are excited to offer this experience with them to those who live to drive, live to travel and live to adventure."
Located on a remote stretch of land near Scotty's Junction, Nevada, the Rondolino Residence is a true Airbnb home offering the ultimate local experience. While there is no address – only coordinates on a map – guests will have an expansive 80 acres all to themselves, in a breathtaking landscape where nearly every star in the sky can be seen at night, offering the experience of a lifetime. With a fully fueled Audi R8 Coupe parked in the driveway, enthusiasts will experience a mind-blowing drive opportunity unlike any other on the planet, complete with nearly endless straightaways and dry lakebeds to experience a potential 0-60 mph in as little as 3.2 seconds. The booking comes with the full Audi VIP treatment, including a luxury chauffeur from Las Vegas McCarran International Airport, all meals, which are prepared by a personal chef, and evening entertainment/activities.
"Desolation" is live online starting Sept. 14 on YouTube, the Audi Facebook page, and on the Airbnb Facebook. The spot will also air multiple times during the Emmy Awards telecast on Sunday, Sept. 18. "Desolation" was created by Venables Bell & Partners.
The all-new Audi R8
With an engine and chassis derived directly from the R8 LMS racecar, the award-winning Audi R8 boasts a powerful 540-hp V10 engine or a 610-hp V10 plus engine. The new R8 features the latest Audi technology including Audi Virtual Cockpit, which replaces the classic instrument panel; Audi connect® with 4G LTE connectivity; and available Google Earth™ satellite maps. Please visithttps://www.audiusa.com/models/audi-r8 for more information.

Audi and the Emmy Awards
Audi is supporting a number of events celebrating the 68th Emmy Awards including the Governors Ball preview, which took place on Sept. 7; the Creative Arts Emmy Awards on Sept. 10 and 11; the Emmy Awards Red Carpet rollout press event on Sept. 14; the Performers Emmy Nominee Reception on Sept. 16; and the 65th Emmys telecast in Los Angeles on Sunday, Sept. 18 (7PM, ET/ 4PM, PT). A fleet of stunning Audi Q7 and Audi A8 vehicles will chauffeur some of television's biggest stars to the awards and surrounding events.