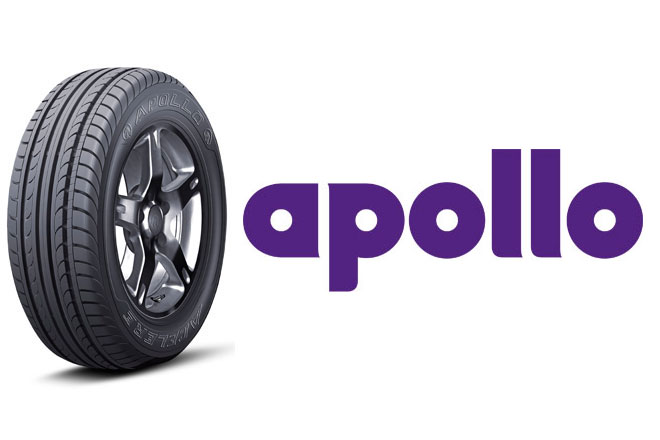 Rising rubber prices will be a concern going forward
The Board of Directors of Apollo Tyres Ltd today approved the company's unaudited results for the 3rd quarter of the financial year 2016-17.
Apollo Tyres Ltd's consolidated revenue for the nine months (April to December) of FY17 closed at Rs 9794 crores while the Net Sales for the 3rd Quarter (October to December) grew 17% to close at Rs 3435 crores. The company witnessed good volume growth in both Indian, as well as, European Operations in the 3rd quarter, led by the passenger vehicle segment.
Quarter 3 Consolidated Performance Highlights 
Q3 FY2016-17 (October – December) vs Quarter 3 FY2015-16
·        Net sales was up 17% to close at Rs 34.35 billion (Rs 3435 crores), as against 29.38 billion (Rs 2938 crores)
·        EBITDA stood at Rs 5.37 billion (Rs 537 crores), in comparison to Rs 5.19 billion (Rs 519 crores)
·        Net profit was up 6% at Rs 2.96 billion (Rs 296 crores), as compared to Rs 2.79 billion (Rs 279 crores)
Commenting on the company's performance in the 3rd quarter, Onkar S Kanwar, Chairman, Apollo Tyres Ltd said, "We have been able to deliver positive numbers in spite of various external factors in the last few months. While, uncertainty around GST in India, adversely impacted the commercial vehicle segment, the passenger vehicle segment witnessed a good growth. European Operations grew both in revenue and volume terms, and that too, faster than the industry. Having said that, the increasing rubber and other raw material prices in the last few months would be a challenge for us, and the industry, going forward."
9 months Consolidated Performance Highlights
9M FY2016-17 (April – December) vs 9M FY 2015-16 (April – December) 
·        Net sales was up 12% to close at Rs 97.94 billion (9794 crores) as against Rs 87.72 billion (Rs 8772 crores)
·        EBITDA stood at Rs 15.81 billion (1581 crores) in comparison to Rs 15.53 billion (Rs 1553 crores)
·        Net profit closed at Rs 8.71 billion (871 crores) as against Rs 8.51 billion (Rs 851 crores)
Cross Currency Reference Chart for Key Financials:
Rs Billion
US$ Million
Euro Million
FY 2016-17
Q3
9M (Apr–Dec)
Q3
9M (Apr–Dec)
Q3
9M (Apr–Dec)
Net Sales
34.35
97.94
505.50
1452.37
471.37
1317.59
Operating Profit
5.37
15.81
78.94
234.40
73.71
212.65
Net Profit
2.96
8.71
43.50
129.13
40.62
117.15
Please click below link to view the entire report