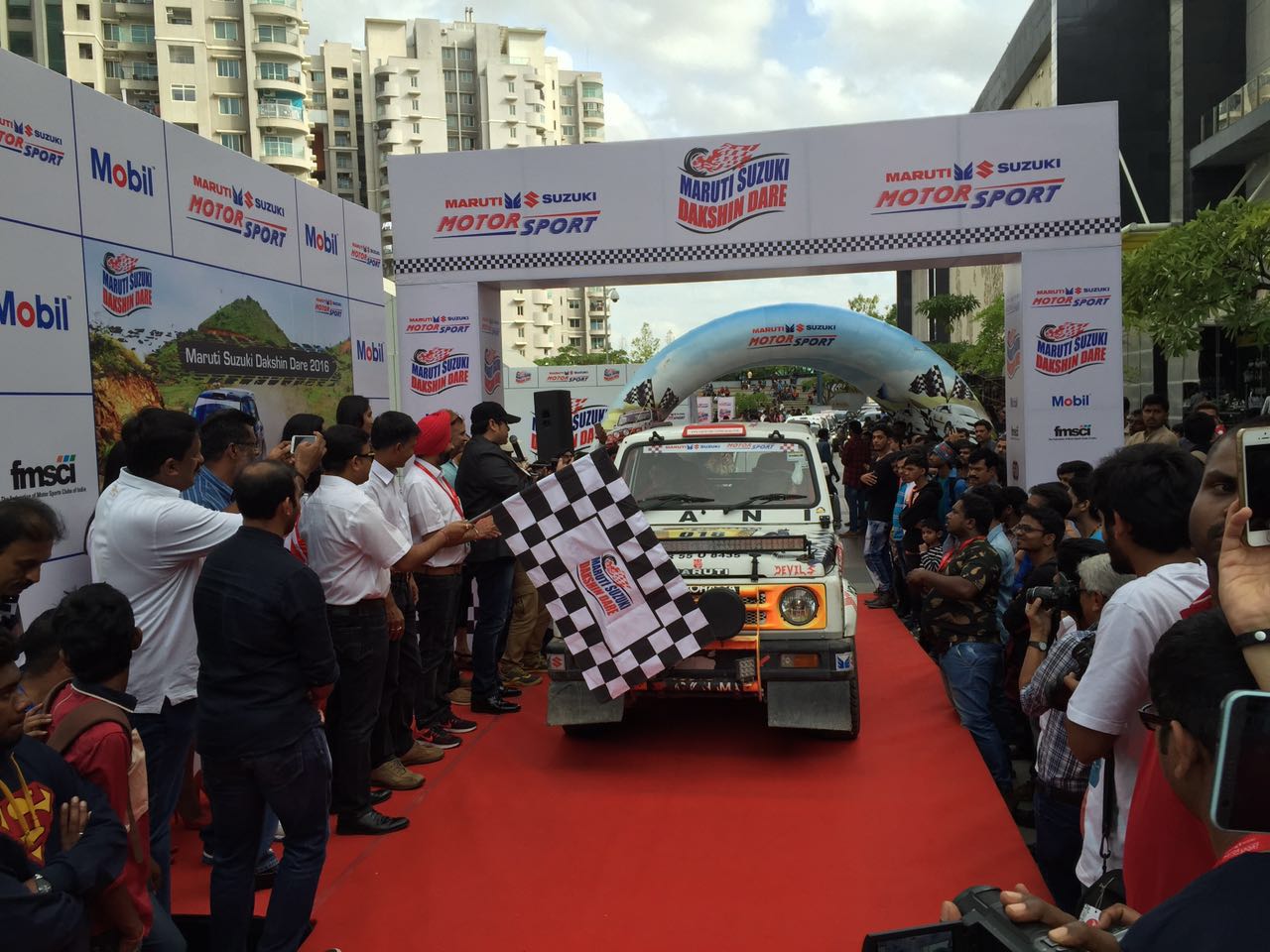 New route: Coorg, Murdeshwar and Shimoga
Night stage: Introduced for the first time
Maruti Suzuki India Limited, leader in passenger vehicles today flagged off the 8th edition of Maruti Suzuki Dakshin Dare Rally, the annual Southern motorsport rally from Orion Mall, Bengaluru. The rally this year will be traversing through the scenic yet challenging route of Coorg, Murdeshwar and Shimoga concluding in Goa on August 6th 2016.
With over 190 motorsport enthusiasts in 110 teams, the rally will cover approximately 2200 kms over a span of 6 days. This year the rally will see 16 women compete for the coveted title. The rally is divided into three categories – Endurance, Ultimate Car and Ultimate Bike.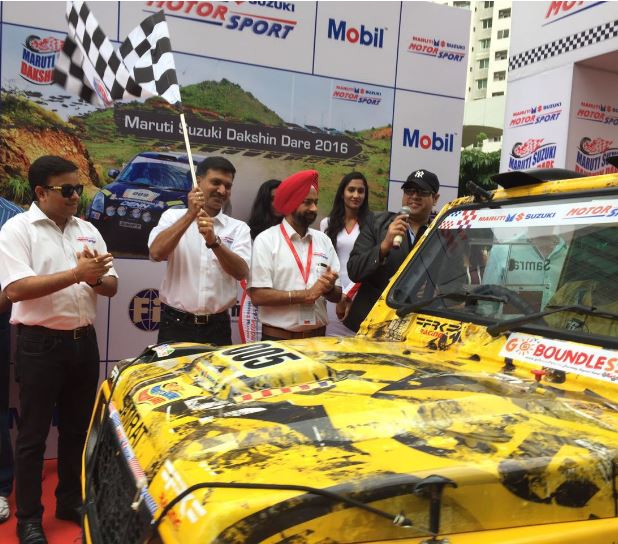 Commenting on the occasion, Mr. Ram Suresh Akella, Vice President, Sales, Maruti Suzuki India Ltd. said, "Maruti Suzuki Dakshin Dare was conceptualised to enhance the thrill of off-road rallying experience for motorsport enthusiasts in South India. The twists and turns in this area make it even more exciting for the participants especially with the slippery monsoon terrain. Pioneered in 2009, the rally aims to challenge motorsport enthusiasts to achieve greater milestones in their motorsport journey. The increasing participation each year encourages us to strengthen such motorsport events."
To ensure safety all the participants undergo a strict scrutiny check one day prior to the flag off.
Maruti Suzuki Dakshin Dare 2016 will once again witness Suresh Rana, nine times winner of Maruti Suzuki Raid-de-Himalaya and three times winner of Maruti Suzuki Desert Storm competing against Sandeep Sharma, the defending champions in the Extreme category. In the endurance car category Jagmeet Gill and Chandan Sen will defend their tittles against strong competition from duo of Karthik Maruti and Sankar Anand. Bani Yadav known for her past winning titles at Maruti Suzuki Raid-de-Himalaya, Maruti Suzuki Desert Storm and Autocross will also be seen participating this year.