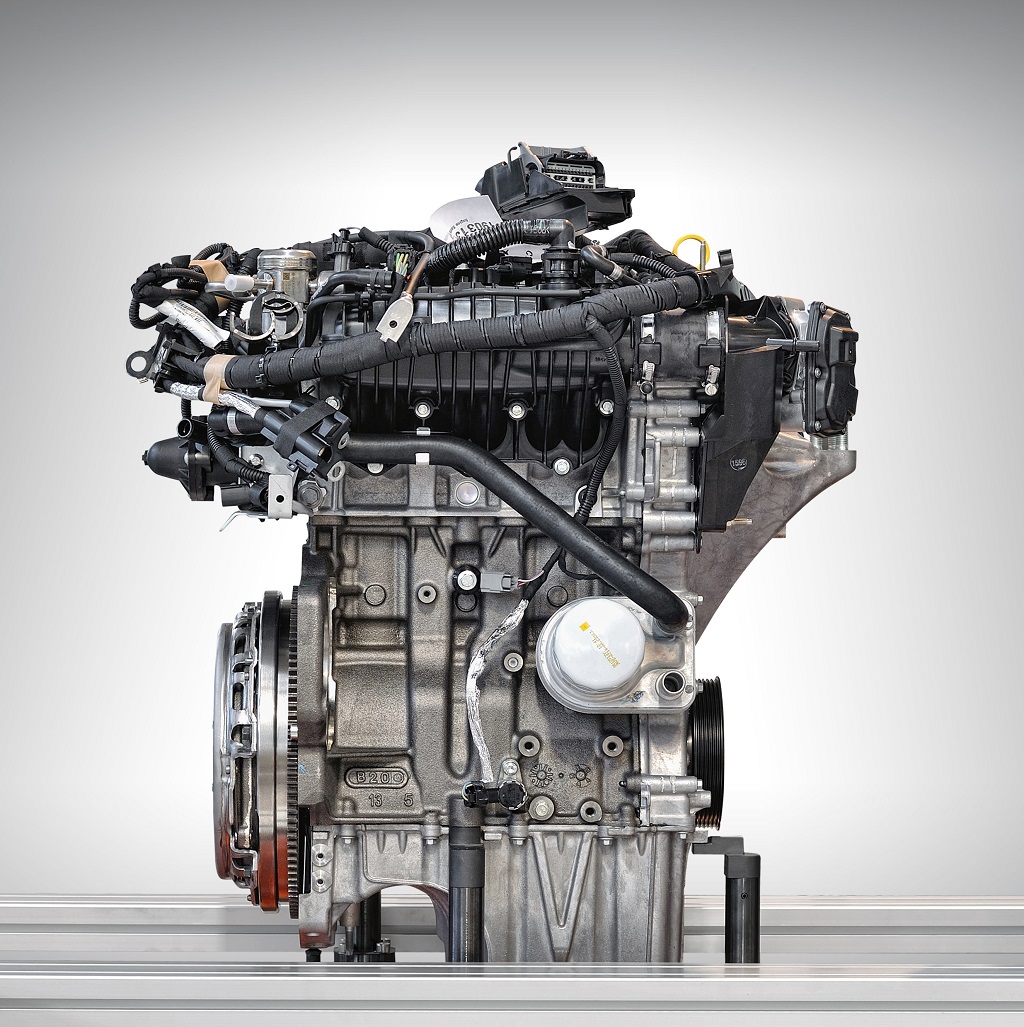 Ford's 1.0-liter EcoBoost engine is named 2016 International Engine of the Year "Best Engine Under 1.0-liter" for the fifth consecutive year – despite increased competition from major global automotive manufacturers in the sub-1.0-liter class
Ford achieves ninth win for fuel-efficient and sporty engine, previously overall winner a record three times, and best newcomer
Ground-breaking 1.0-liter EcoBoost is class winner for drivability, performance, economy, refinement and technology
Ford's tiny yet powerful 1.0‑liter EcoBoost engine has been voted best in class at the International Engine of the Year Awardsfor the fifth year in a row. Judges praised its combination of drivability, performance, economy, refinement and technology that continues to set the standard.
In India, the EcoBoost engine is offered on Ford's award winning compact SUV EcoSport, which has been recognised for its strong value proposition. The 1.0 Liter EcoBoost engine is available in the EcoSport Trend + & Titanium + variants in India. Having been acknowledged and appreciated by customers and critics alike, for perfectly amalgamating performance with economy , responsiveness with smoothness, the small yet powerful 1.0 liter EcoBoost engine delivers an outstanding fuel efficiency of 18.9 kilometers per litre (as per ARAI) and emits 126 kg/km of carbon dioxide, making it one of the most eco-friendly engines in its category.  With qualities that make it stand out, EcoBoost also won the 2015 Engine Of The Year award in India.
The frugal three-cylinder EcoBoost engine was named "Best Engine Under 1.0-liter" by a panel of 65 automotive journalists from 31 countries, meaning that it has won in its class every year since its launch. This year it finished ahead of 32 competitor engines, 19 more than it competed against in 2012. Significantly, 2015 also saw an increase in competition from global automotive manufacturers of sub-1.0-liter, turbocharged engines with direct fuel injection.
In 2014, the 1.0-liter EcoBoost became the first engine to be named overall International Engine of the Year for a third time in a row. In 2012 it was also named "Best New Engine."
"The 1.0-liter EcoBoost was a game-changer, and despite others following our lead, it remains the undisputed benchmark in its class five years on," said Trevor Worthington, vice president, Product Development, Ford Asia Pacific. "It represents how we continue to innovate to bring our customers the mileage they need and the power they want in Asia Pacific with more EcoBoost engines across our growing product lineup."
Available in 72 countries worldwide, the power-dense 1.0-liter EcoBoost engine has challenged drivers' perceptions of the capabilities of smaller engines: A road-legal Formula Ford race car fitted with a high-output version of the engine lapped Germany's famous Nürburgringcircuit  in 7 minutes 22 seconds, putting it ahead of a host of supercars including the 600+ horsepower Lamborghini Aventador, Ferrari Enzo and PaganiZonda.
In Asia Pacific, the multiple-award-winning engine is available in several markets in the Fiesta, EcoSport and Focus.
Globally, Ford's range of powerful yet fuel-efficient EcoBoost engines includes 1.5-liter, 1.6‑liter, 2.0-liter and 2.3-liter four-cylinder engines, and 2.7-liter and 3.5-liter V6 engines. The last of these powers the all-new Ford GT supercar,which will return to racing in Le Mans later this month.
In response to growing consumer demand for more fuel-efficient vehicles in Asia Pacific, EcoBoost engines are now available in more than 20 vehicles, a five-fold increase from 2012. Last year, one in four Ford vehicles purchased in Asia Pacific were equipped with EcoBoost engines.
"That it's won the overall award three times and keeps getting the jurors' votes now highlights just how special Ford's 1.0-liter EcoBoost is," said Dean Slavnich, co-chairman of the 18th International Engine of the Year awards held in Stuttgart, Germany, and editor-in-chief of Engine Technology International magazine. "It's a fantastic testament to how down-sizing and greater fuel efficiency needn't mean sacrifice in other areas like power, refinement and drivability, and can even help enhance these elements."