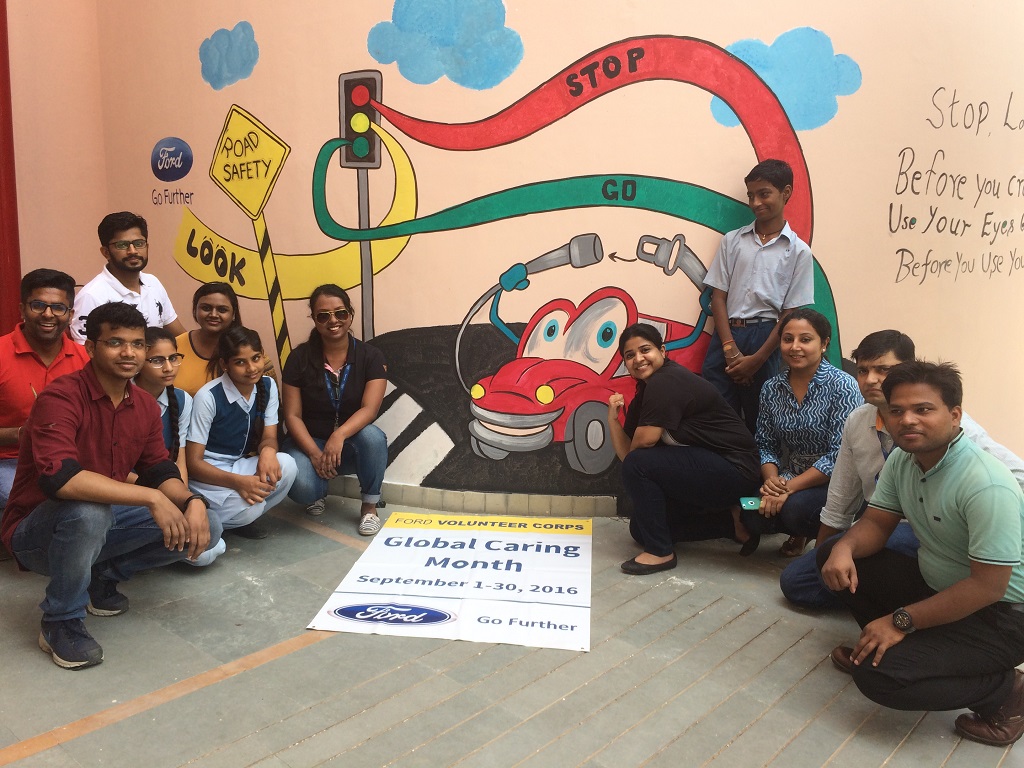 As part of its corporate social commitment towards a Better World, Ford has announced September as the Global Caring Month.
During September, volunteers from 14,000 strong workforce of Ford in India will engage in over 45 projects addressing education, auto safety, environmental sustainability and humanitarian support. The Global Caring Month initiatives will be supported by Ford dealership network across 209 cities across India.
In Gurgaon Ford volunteers successfully created a mural themed on Auto & Road safety at Vidya School at DLF Phase III. Through this activity, volunteers and students successfully spread the message of driving safe on roads.
Global Caring Month is the annual signature event of the Ford Volunteer Corps. Since its launch in 2005, Ford Volunteer Corps members have contributed more than one million hours of community service in 48 countries, representing $29 million of in-kind community investments.