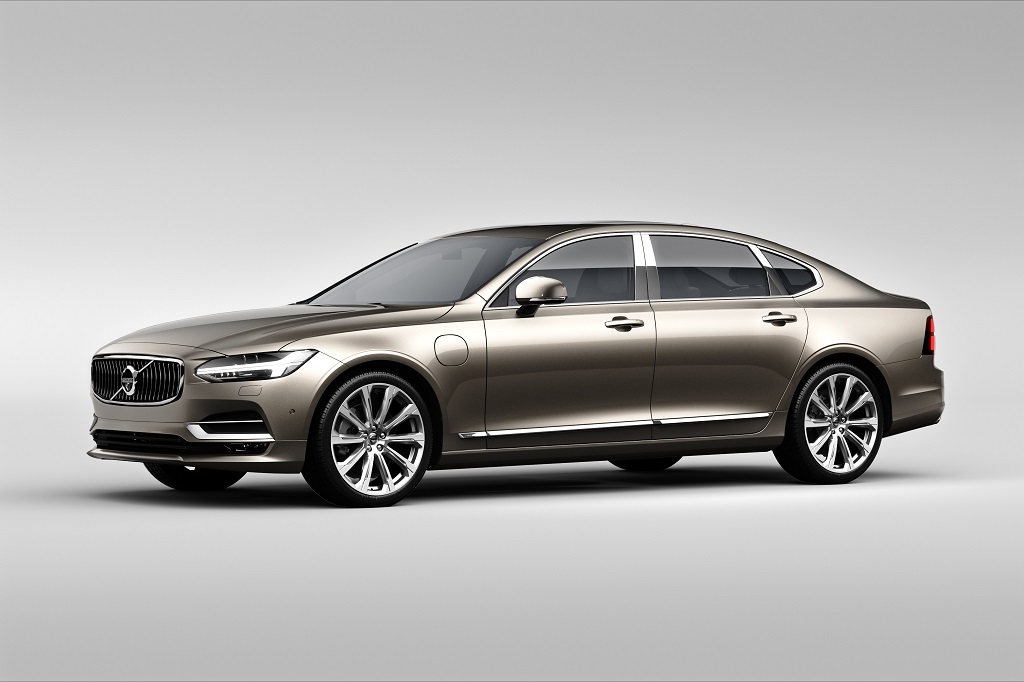 Volvo S90, the Swedish car company's flagship model has been awarded  the 'Import Car of the year' by CNBC-TV18 Overdrive – the country's leading media house. This is the top honor from CNBC-TV18 Overdrive. The all-new Volvo S90 is delivering on its promise to introduce a visually striking Scandinavian Design with its distinctive executive package. The S90 is equipped with a host of new technology and features that boasts of class-leading safety and sublime comfort.
Tom von Bonsdorff, Managing Director, Volvo Auto India, said "We are extremely elated to receive this prestigious award, the first industry honour for Volvo S90 in India. It is a matter of pride for Volvo Auto India to be recognized with 'Import Car of the Year' by CNBC- TV18 Overdrive. We continuously aim at delivering solutions that make people's lives easier and safer. S90 epitomizes Scandinavian design, performance, safety, comfort and luxury."
On reviewing the car CNBC-TV18 Overdrive stated, "The executive luxury segment isn't a new place for Volvo but its approach makes the S90 stand out from its established rivals.''
Volvo S90 is equipped with a host of new technology and features it bears testimony to the continuing transformation of the Volvo marquee in the luxury segment. The S90 is equipped with a sub 2L diesel that delivers 190 horsepower and 400 Nm Torque. The engine is an inline 4 cyl turbocharged from the Drive-E family that optimises power, mileage and emissions.  It is tuned to derive a balance between driving pleasure and driving comfort. The powertrain system is Euro 6 compliant and the exhaust manifold comes fitted with the Diesel Particulate Filter (DPF). The S90 Inscription is priced at INR 53.5 lakhs, (Ex-showroom Delhi).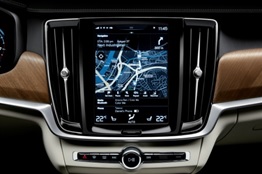 The Volvo S90 interiors are luxury redefined. Attention to detail and exquisite materials has taken a new paradigm when it comes to the S90 interiors. From the finely crafted leather dashboard to the use of natural-finish walnut wood encased in a single piece chrome element that adorns the front console, everything about the interiors will make you feel special.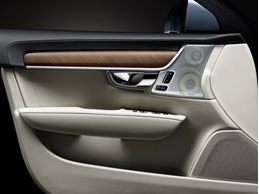 The seat has soft perforated Nappa leather that enables heating and cooling through the seats. Both front seats have lumbar support and power adjustable seat extenders provide supreme comfort. The NVH levels shuts outside noise and cocoons the customers in serenity while the cabin comes with 4-Zone air-conditioning. The rear wheels feature independent air-suspension for going that extra mile in providing supreme comfort and ride. Our Interior Air Quality system enhanced with charcoal filter restricts particulate matter PM2.5 and PM10 to enter the S90 cabin.
Volvo Auto India
Swedish luxury car company Volvo Auto India (VAI) established its presence in India in 2007 and has since then, worked intensively to market the Swedish brand in this country. Volvo Cars currently markets products through its dealerships in South Delhi, West Delhi, Gurgaon, Ahmedabad, Surat, Mumbai, Chandigarh, Coimbatore, Hyderabad, Chennai, Bangalore, Kochi, Vishakhapatnam, Kolkata and Vijayawada. Expanding soon to Lucknow, Pune and Jaipur.
The company sells eight luxury models.
Volvo S60 – A sporty sedan
Volvo S60 Cross Country – All road. All weather sedan
Volvo V40 – Luxury hatchback
Volvo V40 Cross Country – The adventurous cross country
Volvo XC60 – A technologically advanced luxury SUV, apt for Indian roads
Volvo XC90 – The most awarded 7-Seater Luxury SUV
Volvo XC90 Excellence- India's first plug-in hybrid SUV
Volvo S90- The premium luxury sedan
Volvo's Brand Philosophy
'Designed Around You' is the brands translation of going an extra mile to understand customers better. This human-centric approach enables Volvo Cars to know the pulse of the customers and gauge what they desire in a product. With this thought, the brand places the customer at the heart of its design. Every Volvo car boasts of cutting-edge technology with engineering that is executed around human values.