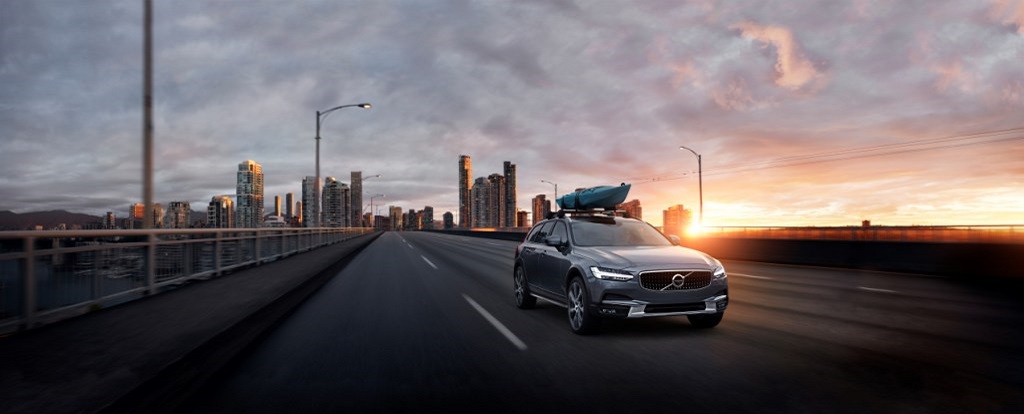 Mumbai, February 8th 2017: Volvo Cars, the premium car maker, has reported a robust 66 per cent increase in operating profit in 2016 to SEK11.0bn compared to SEK6.6bn in 2015, as global sales hit a new record of 534,332 cars.
Net revenue for the period increased 10 per cent to SEK180.7bn compared to SEK164.0bn in 2015 while the operating profit margin improved significantly from 4 per cent in 2015 to 6.1 per cent in 2016.
The results provide the latest proof that Volvo's ongoing financial and operational transformation is gathering pace. Global sales rose 6.2 per cent, underpinned by an 11.5 increase in China and an 18.1 rise in the US, Volvo's two largest individual sales markets.
"Volvo is going from strength to strength," said Håkan Samuelsson, president and chief executive. "The new models are successful, sales are at record levels and profits are up substantially reflecting the contribution of all our employees. On the back of these achievements, I foresee that 2017 will also be a record year in terms of sales."
Full details of the company's financial results are available in the attached document.
The last financial year was an important one for Volvo Cars.
For the first time in its 89 year history, it conducted a €500m bond issue in May, followed in November by a SEK3bn bond issue. In December, it raised a further SEK5bn from the sale of equity to three institutions.
On the operational front, Volvo Cars completed the roll-out of its top-of-the-range 90 series during 2016, successfully repositioning the brand as a genuine premium competitor.
Volvo Cars also announced two significant new alliances in 2016 that reinforce its leading position in autonomous driving, connectivity and safety.
In August, it joined forces with Uber, the ride-sharing company, to develop next generation autonomous driving cars. In September it announced plans to create a new joint venture with Autoliv, the worldwide leader in automotive safety systems, to develop autonomous driving software, the first time a leading premium car maker has joined forces with a tier one supplier to develop new ADAS and AD technologies.
"With these alliances, Volvo Cars is positioning itself for coming changes in the automotive industry. These themes of sustainable profitability, rising sales and new business initiatives will be continued in 2017," said Mr Samuelsson.
Volvo Auto India
Swedish luxury car company Volvo Auto India (VAI) established its presence in India in 2007 and has since then, worked intensively to market the Swedish brand in this country. Volvo Cars currently markets products through its dealerships in South Delhi, West Delhi, Gurgaon, Ahmedabad, Surat, Mumbai, Chandigarh, Coimbatore, Hyderabad, Chennai, Bangalore, Kochi, Vishakhapatnam, Kolkata and Vijayawada. Expanding soon to Lucknow, Pune and Jaipur.
The company sells eight luxury models.
Volvo S60 – A sporty sedan
Volvo S60 Cross Country – All road. All weather sedan
Volvo V40 – Luxury hatchback
Volvo V40 Cross Country – The adventurous cross country
Volvo XC60 – A technologically advanced luxury SUV, apt for Indian roads
Volvo XC90 – The most awarded 7-Seater Luxury SUV
Volvo XC90 Excellence- India's first plug-in hybrid SUV
Volvo S90- The premium luxury sedan
Volvo's Brand Philosophy
'Designed Around You' is the brands translation of going an extra mile to understand customers better. This human-centric approach enables Volvo Cars to know the pulse of the customers and gauge what they desire in a product. With this thought, the brand places the customer at the heart of its design. Every Volvo car boasts of cutting-edge technology with engineering that is executed around human values.
Please click below link to view the entire report:
Volvo_Car_Group_Interim_Report_Fourth_Quarter_And_Full_Year_2016