~Inaugurates its first dealership in Jaipur~
Jaipur, 1st February 2017: Introducing Scandinavian luxury to Rajasthan, Swedish car company Volvo Cars opens its first dealership in Jaipur today. The new dealership is a progression of Volvo's network strategy and brand's vision to create unrivaled luxury destinations for its discerning customers. The facility was inaugurated in the presence of Mr. Tom von Bonsdorff, Managing Director, Volvo Auto India.
The dealership under the name of Morani Volvo will cater to the growing demand of quality luxury cars across Rajasthan. Strategically located in Sitabari, Tonk Road, Jaipur, the showroom exuberantly covers an area of 5500 Sqft. The captivating design exudes true Scandinavian ambience providing patrons a complete modern luxury ownership experience. Giving the customers the best of service Morani Volvo has a 17000 Sqft workshop located in Sitapura Extension, equipped with resources and tools to cater to all requirements. Geography does not compromise the world-class experience Volvo Cars promise its customers; ensuring this is the special training given to all dealership employees under the supervision of the experts at Volvo Cars.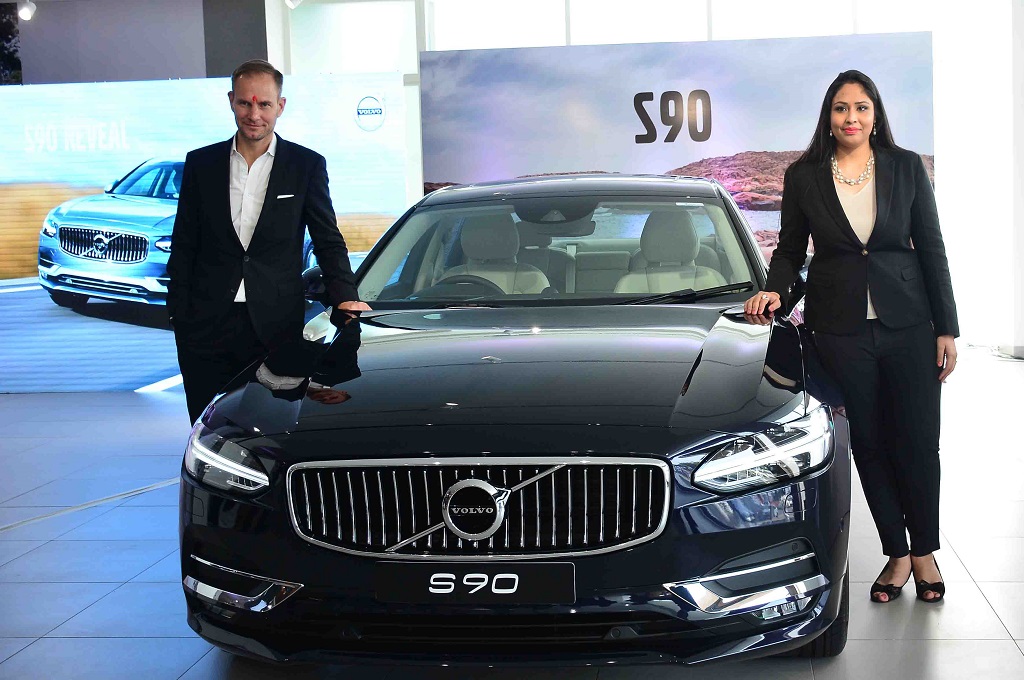 Announcing the opening of the flagship facility in the city, Tom von Bonsdorff, Managing Director, Volvo Auto India said, "Opening a new dealership in Jaipur is a natural progression towards further strengthening our position in India. The city is one of the major business centers in Rajasthan and our partnership with Morani Volvo will target luxury car buyers and create more value for our increasing customer base in the city and connecting markets. Royalty and luxury go hand in hand. With the introduction of our range, we will bridge the gap that was much needed for this market and will attract customers to our distinct 90 year heritage in opulence and innovation."
"India is a big growth market and we are continuously expanding our dealer networks with additional cities coming up later this year. This visibility not only enhances customer's confidence but also helps us fully capitalize the opportunities available here for our brand. Our recent launches the Volvo XC90 Excellence (India's first Plug-in Hybrid Electrified SUV), the recently launch stunning luxury sedan the Volvo S90 and our portfolio has already gained acceptance in Jaipur and we look to provide  unparalleled Swedish luxury, modern Scandinavian design, class-leading safety and services to our customers", he further added.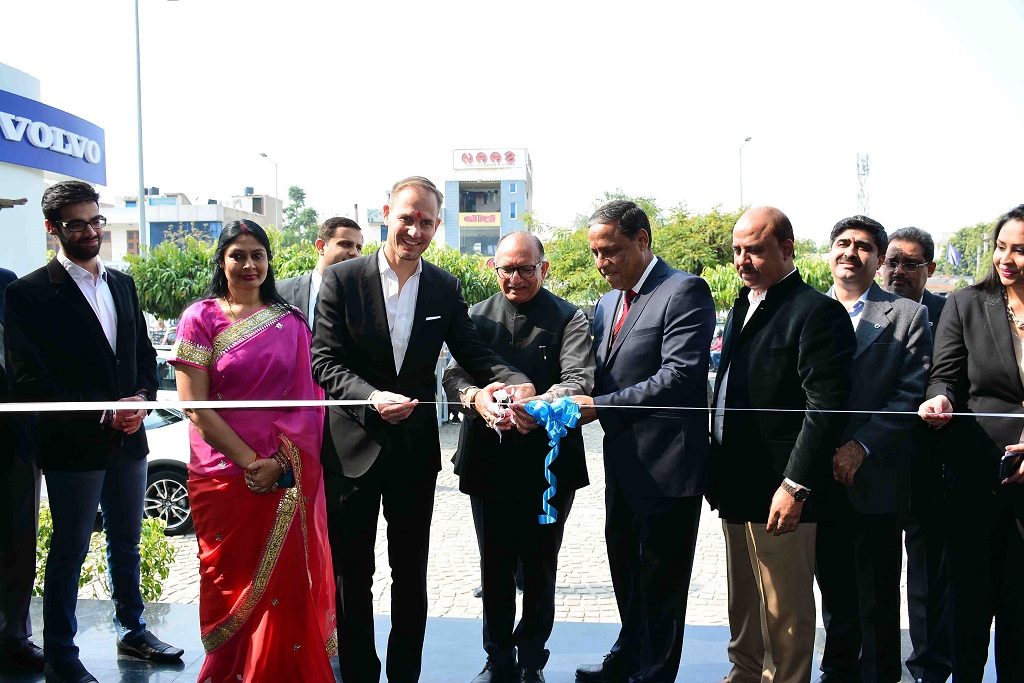 Akshita Morani, Dealer Principal, Morani Volvo said,"We are excited to partner with Volvo Cars in welcoming the brand to Rajasthan. With a world-class Showroom and workshop facility equipped with state-of-the-art technology, Volvo Cars truly speaks of Volvo's Swedish Retail Experience. The dealership will have all the cars lines available for the prospective customers and we look forward to contributing to Volvo Cars success in India"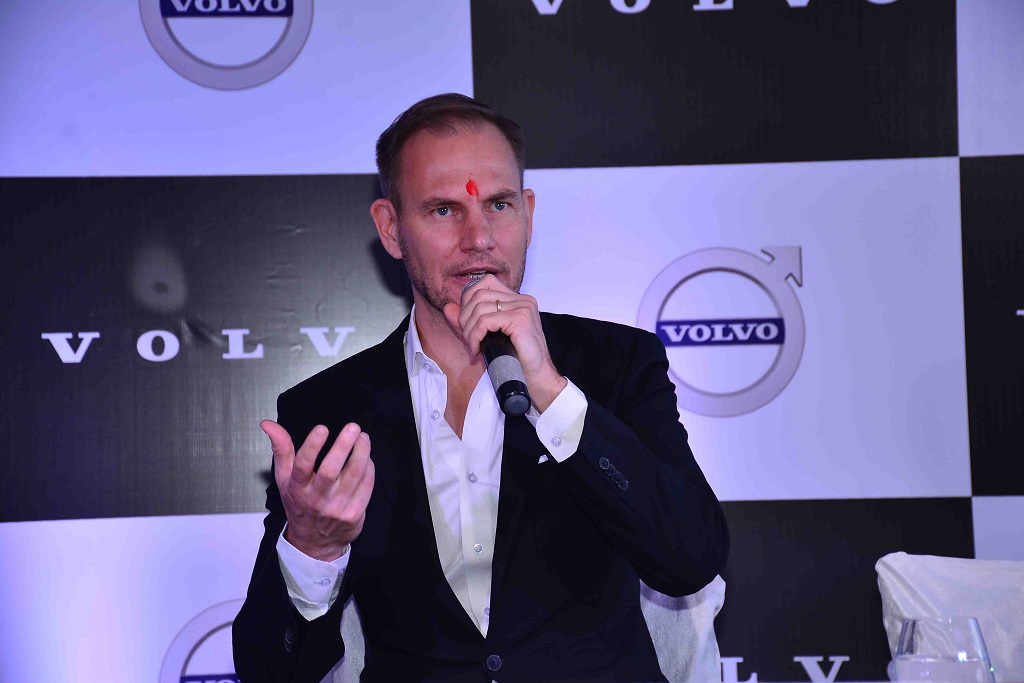 Volvo Auto India
Swedish luxury car company Volvo Auto India (VAI) established its presence in India in 2007 and has since then, worked intensively to market the Swedish brand in this country. Volvo Cars currently markets products through its dealerships in South Delhi, West Delhi, Gurgaon, Ahmedabad, Surat, Mumbai, Chandigarh, Coimbatore, Hyderabad, Chennai, Bangalore, Kochi, Vishakhapatnam, Kolkata and Vijayawada. Expanding soon to Lucknow and Pune. 
The company sells eight luxury models.
Volvo S60 – A sporty sedan
Volvo S60 Cross Country – All road. All weather sedan
Volvo V40 – Luxury hatchback                                                                                                                                                             Volvo V40 Cross Country – The adventurous cross country
Volvo XC60 – A technologically advanced luxury SUV, apt for Indian roads
Volvo XC90 – The most awarded 7-Seater Luxury SUV
Volvo XC90 Excellence – India's first plug-in hybrid SUV
Volvo S90 – The premium luxury sedan
Volvo's Brand Philosophy
'Designed Around You' is the brands translation of going an extra mile to understand customers better. This human-centric approach enables Volvo Cars to know the pulse of the customers and gauge what they desire in a product. With this thought, the brand places the customer at the heart of its design. Every Volvo car boasts of cutting-edge technology engineered around human values.