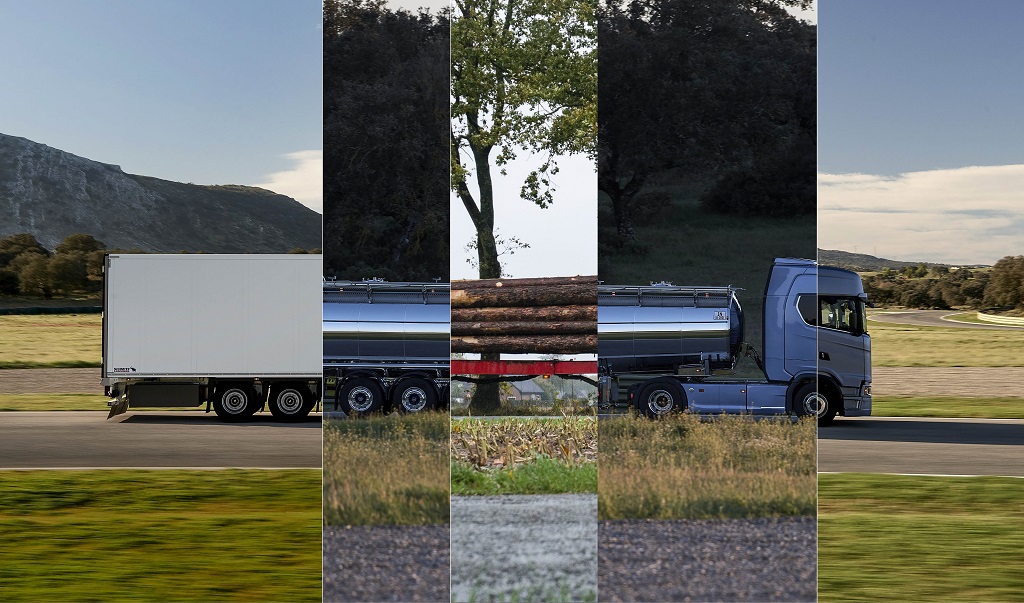 The only business that matters is the customers' business. And their business is more than just 'freight'. It's the business of carrying volume goods, temperature-sensitive food, wood chip, fuel, chemical products or vehicles. Each specialised operation requires a truck specifically tailored for the assignment.
With the customer operation at the fore, Scania's new truck generation has been designed, planned and will be offered to meet the multitude of opportunities needed to ensure the best possible total operating economy.
"We've thoroughly analysed all major heavy transport operations and feel confident that we can make well-substantiated tailored specification recommendations," says Christopher Podgorski, Head of Scania Trucks. "In an industry with squeezed margins, this will enable transporters to optimise their earnings."
These analyses have been undertaken in collaboration with the industries in question, closely monitoring typical routes and transport patterns. Scania Fleet Management has proven to be an excellent tool to monitor vehicle and driver performance in highly varying situations, providing the necessary insights to tailor products optimally.
Ecolution by Scania
Added services such as Ecolution by Scania, driver training, driver coaching and individually planned maintenance will help the transporter to reach reliable uptime objectives while substantially saving on fuel consumption. "The business is undergoing a shift whereby the truck increasingly is viewed as a part of a production flow with stringent demands on delivery," explains Podgorski. "This requires a holistic perspective of the entire logistics process."
Each truck is a production unit; the better adapted it is for its unique assignment and the more supported it is by applicable customised services, the greater the haulier's chances of receiving a healthy return on investment. The truck operator's finances are determined by a range of different factors. Some of them are relatively simple to control. Others are influenced by factors that lie outside their control or are so complex in their nature that the consequences can be difficult for an individual to foresee.
Instead of exclusively focusing on costs, including vehicle procurement costs as well as variable costs such as fuel, the earning potential is easily overlooked. These are to a large extent determined by the vehicle being optimised for its transport purpose, which greatly impacts on bottom line results. The right specification and the right maintenance contribute to the vehicle being available and being used effectively.
A Scania-unique toolbox
Scania has concentrated its entire combined expertise about trucks, optimised transportation solutions, industry conditions and actual customer needs in its new sales support system. This toolbox is the result of several years' work compiling, analysing and consolidating knowledge, insights and customer needs with regard to the global, multifaceted transportation and truck industry.
"The basis is of course Scania's enormous trucking expertise, our modular system and vehicle data that has been collected from tens of thousands of vehicles in actual operation for more than ten years," says Podgorski. "To this, we have added knowledge from industry studies, customer interviews and marketing workshops, in close dialogue with our existing customers. The result is a Scania-unique toolbox that gives our sales staff, regardless of market or customer type, access to expertise that enables them to not only offer a truck, but also a customised solution that, based on each customer's unique needs, has full potential to become profitable."