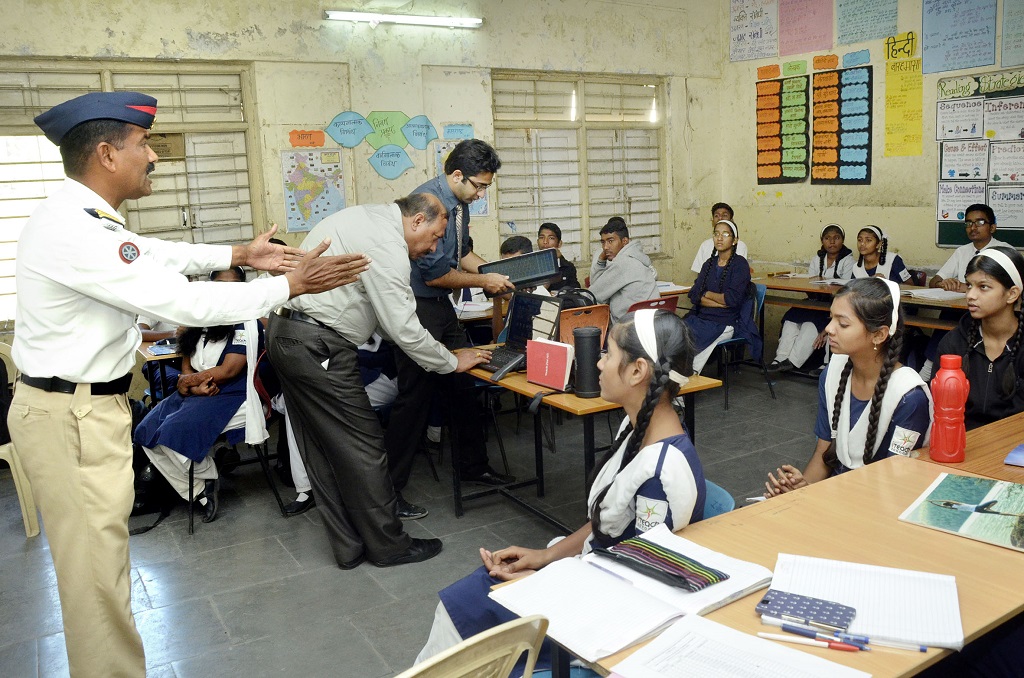 Volkswagen starts a conversation with school children on the importance of road rules, regulations, and road user behaviour
Class VIII and IX students from select private and municipals school to be engaged through this initiative over the next 12 months
Phase-II of the programme to focus on training of teachers and administration staff and guardians at the selected schools
Hubert-Ebner (HE), an Indo-Austrian agency, is the training partner for this initiative
Pune, January 13, 2017: Volkswagen is observing Road Safety Week 2017 with a series of sessions on road rules, regulations, and road user behaviour for classes VIII & IX students. Hubert Ebner (India) Pvt. Ltd. (HE) is the training partner for this initiative which will be sustained through the year. The programme seeks to increase awareness about road rules, regulations and road user behaviour among students and caution them against underage driving. These sessions cover an array of subjects ranging from basic road signs to helping students understand necessary precautions around walking, riding and commuting by bus. The students also get to interact with Traffic Constables and Sub-Inspectors of the Pune Traffic Police Branch. Pune
Initiated as a part of HE's Prayas programme, a multicity training for teaching and non-teaching staff, students and guardians, Volkswagen aims to engage with 1000 students through the year. Following this, the company plans to extend the engagement to teachers and administrative staff, and guardians of students in the selected schools.
The first session for students of Sant Gadge Maharaj (SGM) located in Khondwa was held on 10th January 2017. Volkswagen will also be working with students from Madhavrao Sonba Tupe School and Babu Jagjeevan Ram School taking the total count to 579 by the end of January 2017.
Said Dr. Andreas Lauermann, President and Managing Director, Volkswagen India Private Limited, "Safety has always been at the core of our beliefs at Volkswagen India and through this initiative, we are aiming to inculcate the importance of good road user practices among students. When our younger generation is aware and practices good road user behaviour, safer roads will be a possibility."
Volkswagen India is committed to the cause of promoting road safety and supporting efforts to reduce road traffic injuries. As part of its road safety initiative Volkswagen India is also supporting the Centralized Traffic Control centre project at Pune initiated last year. This project is aimed at minimizing response time in cases of accidents and emergency situations and provides flexibility in management of traffic signals depending on traffic density at various times of the day.