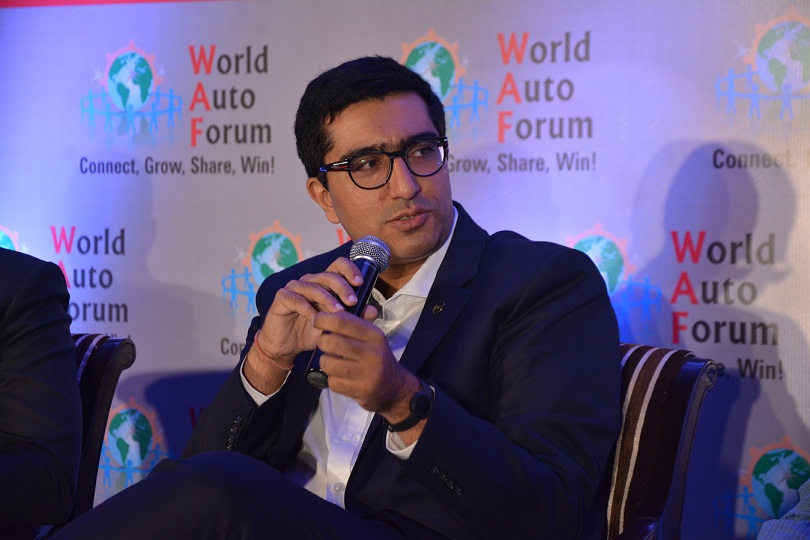 CarDekho.com discusses action plan for the industry at India Vehicle Marketing and Sales Summit
India's leading online automobile portal CarDekho.com has partnered with World Auto Forum to present the Thirteenth India Vehicle Marketing and Sales Summit 2016, themed on "The Balancing Act." The event, which took place at Hotel Taj Palace in New Delhi on July 2 to discuss the future roadmap of the Indian automobile sector, was attended by several industry stalwarts such as marketing and sales heads from prominent auto OEMs, CEOs & MDs of big dealer groups, heads of marketing agencies and representatives of companies of cloud computing as well as social media experts.
The summit showcased gradual inclination of the industry towards a more digitized approachusing tech tools for customer relationship management, big data for effective business operations and apps for inventory management to reduce costs. With an enhanced focus on digital dealerships, the event highlighted innovations that will herald new-age interaction mechanism between manufacturers, marketers, sellers and consumers.
Umang Kumar, President, CarDekho.com and CEO Gaadi.com, showcased next gen virtual reality tools, lead management system and digital brochures that can provide better consumer experience and higher business efficiency.
Speaking about the event, Kumar, said, "The India Vehicle Marketing and Sales Summit is one of the largest conferences that focuses on balancing customer servicing, branding, marketing, sales and technology meaningfully."
He adds: "Virtual realitywill be a key driver in re-shaping customer-dealer interaction, resulting in enhanced reach at a lower cost. Leveraging increased mobile penetration, dealerships and OEMs are adopting mobile apps to reach out to their prospective customers. The emerging technologies are capable ofeffectively bridging the gaps in automobile sector and we urge all the players in this eco-system to Go Digital."
Nalin Kapoor, COO, CarDekho.com,emphasised that technology is driving the automobile ecosystem. He said, "There is a need to resolve long standing problems being faced by the auto industry by applying technology effectively. Technology can help enhance the overall customer experience right from the time customer commences his research to the time he takes the final delivery and further on during the entire lifecycle of ownership."
The event commenced with an inaugural session and a welcome address by Dr PV Ramana, founder & Chairman, ITM Group. It was followed by a keynote address by Umang Kumar.  Insightful discussions were held on the five core themes such as 'Creating & Nurturing Mega Brands', 'Big Data, CRM & Digital: Time to include them in the Core Business DNA?', 'Wholesale, Retail & Everything in Between-Class Leading Biz, Network & Customer Experience Practices', 'On Ground Marketing & Sales Strategies in Action: The Cup & the Lip' and 'The Glocal Indian Auto Brands: The Exciting Global Journey of the Indian Auto Brands & Companies'.
With even OEMs increasingly adopting mobile app-based technology to drive their business functions, the summit saw a resounding support towards increasing digitization of the automobile industry. Several discussions revolved around service innovation and efficient interactive experience to gain consumer mindshare, experiential marketing, virtual dealership methods to lower outlet size and on-demand test drive.