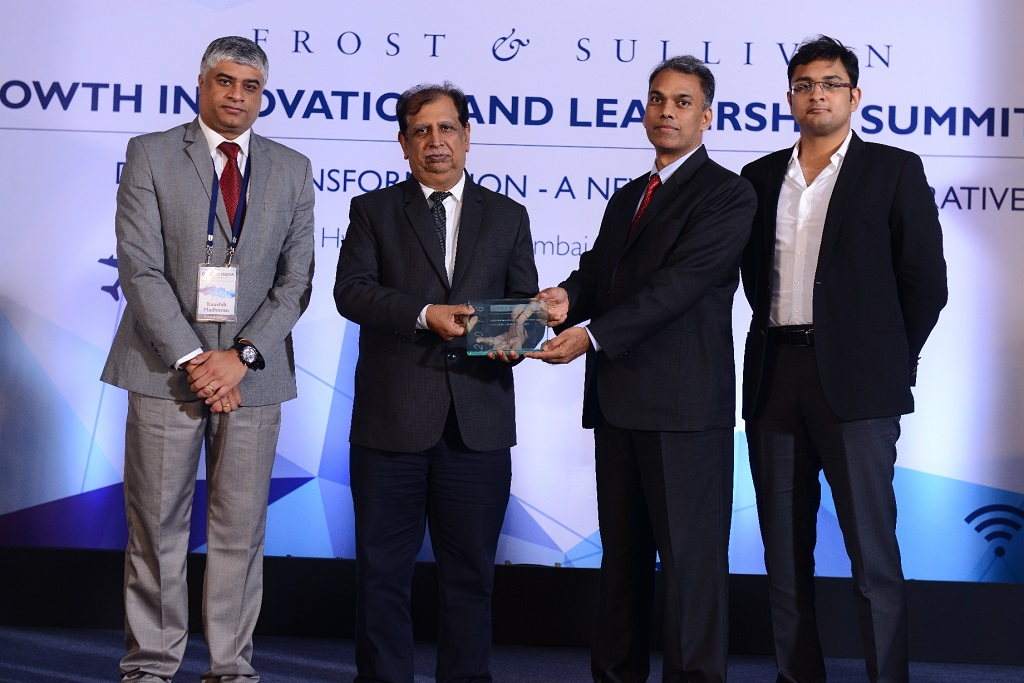 Award recipients were judged on a variety of parameters that included revenue growth, market share growth, application diversity and impact of technology. The adjudication process involved in-depth primary interviews of various industry participants and secondary research conducted by Frost & Sullivan analysts. An elite panel of jury members, comprising prominent leaders from the industry, evaluated the compiled data and incorporated the end-user perspective. Frost & Sullivan then presented the Awards to companies that received the highest rank in each category.
Commenting on receiving the award, Mr. Todd Morgan, Senior Vice President – Global Product Development, Varroc Lighting Systems said, "We are delighted to accept this prestigious award for our efforts towards innovation in automotive lighting technology. This is a testimony of our sustained focus in offering innovative technology to our customers. Such awards and recognitions motivate us further to keep doing our best. With an experience of over 135 years Varroc Lighting Systems has always emphasized on making cutting-edge concept design, research and manufacturing of exterior automotive lighting products. Finally, I thank all the employees at Varroc Lighting Systems whose dedication, commitment and constant efforts have led to this award."
Congratulating Varroc Lighting Systems on winning the 2016 'India Automotive Lighting Technology Innovation Leadership Award', Mr. Kaushik Madhavan, Director, Mobility Practice, Frost & Sullivan said, "Varroc Lighting Systems has shown remarkable performance in 2015, demonstrating excellence in implementing a proactive commitment to technological innovation, addressing the needs of its customers and leading the industry in breakthrough applications and products. Varroc has expanded its business with a perspective that has helped it retain its Indian customers while gaining several international customers through the expansion of its business globally. The company's emphasis on technological innovation looks set to continue. The company's acquisitions of recent years, and subsequent implementation of growth oriented strategies, have enabled it to unleash its creative synergies and have resulted in the company becoming one of the top automotive component suppliers in India."
Varroc Lighting Systems has been the pioneer in introducing technologies such as LED headlamps, matrix LED lamps, adaptive high beams and advanced signal lighting solutions tailored to the specific needs of its customer base. Varroc is number six in the world for four wheeler lighting.
About Varroc Lighting Systems (A Varroc Group Company)
Varroc Lighting Systems, a wholly-owned entity of the Varroc Group, is a leading Tier 1 global automotive supplier specializing in concept design, research and development and manufacturing of exterior lighting products such as headlamps, signal lamps, auxiliary lamps, projector systems, and electronic control modules.
Varroc Lighting Systems is registered in the Netherlands, headquartered in Plymouth, Michigan, USA, and operates in Asia, Europe and North America, with 5,800 employees. Varroc Group completed acquisition of global lighting division of Visteon Corporation on 1st August 2012 and now presents its brand as Varroc Lighting Systems.