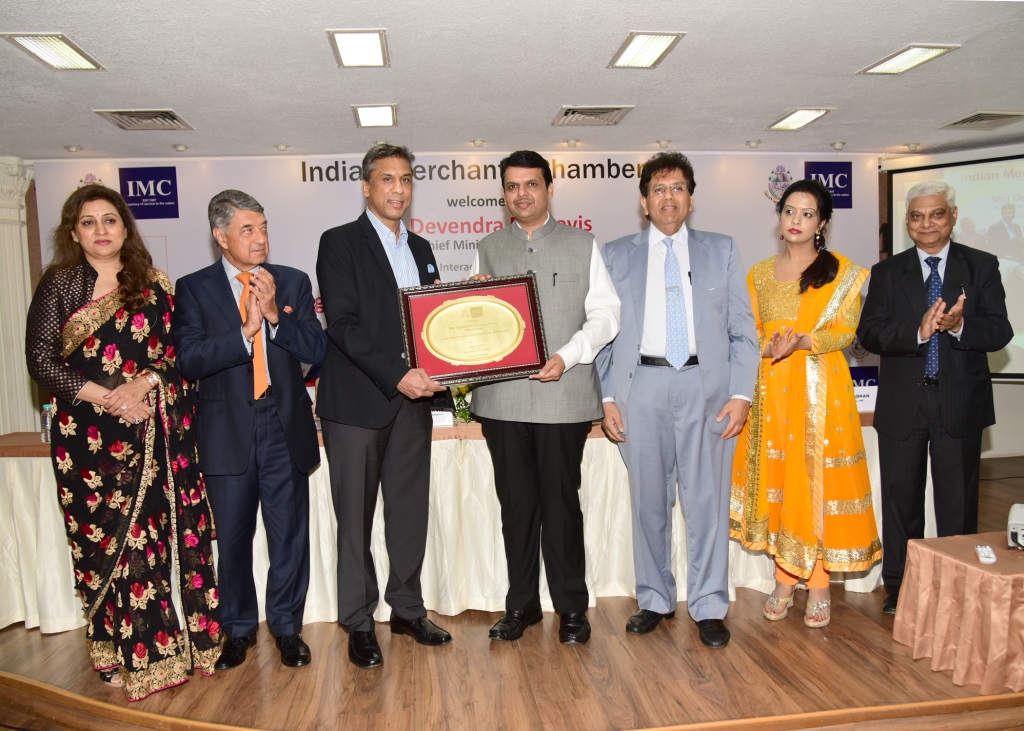 Varroc Group, an emerging global automotive component manufacturer was recently honored by CM, Mr. Devendra Fadnavis at an event organized by Indian Merchants' Chamber (IMC) in Mumbai.  The CM felicitated and gave away citations to Varroc as an emerging manufacturing giant from Maharashtra and appreciated its contribution to manufacturing industry.
On receiving the honour, Tarang Jain, MD Varroc said, "It is very encouraging to accept this honor on behalf of Varroc and I want to thank our CM, Mr. Devendra Fadnavis and IMC for appreciating and acknowledging our work in the field of manufacturing. This has only encouraged us to further accelerate our effort for high quality manufacturing and raise the industry standards. Such citations have strengthened the 'Make in Maharashtra' and 'Make in India' campaigns of the government and the state has attracted the largest investments in the country. With a contribution of 15% to the national GDP, Maharashtra has emerged as a premier industrial state. Varroc has been an integral part of the manufacturing landscape of Maharashtra and will continue to grow and contribute in the future."
Varroc is an emerging global automotive component manufacturer and supplier of exterior lighting systems, powertrains, electricals, body and chassis parts to leading passenger car and motorcycle segments worldwide. With 35 world-class manufacturing facilities, 11 engineering centres, 10000 employees and 760 engineering experts in 10 countries, Varroc is on an exponential growth trajectory clocking a sales of 1.3 billion USD in 2015-16. The company is a leading global passenger car lighting supplier and the number one 2-wheeler automotive component supplier in India. Varroc offers best design solutions that give customers a competitive edge in their markets. Varroc is bullish on growth in both domestic and international markets and believes in differentiating itself by its intense customer relationships, product development capabilities and manufacturing excellence.