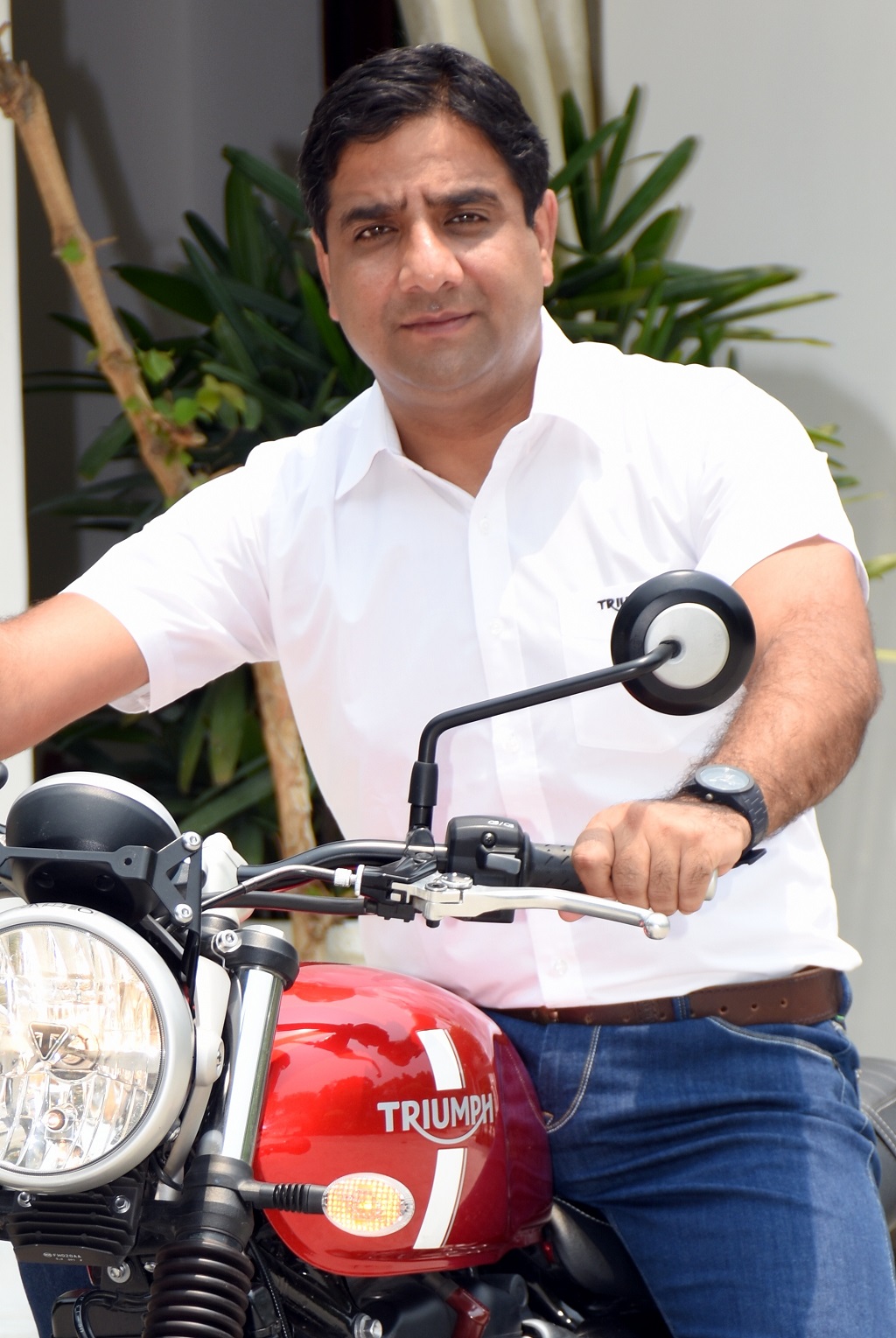 Bikes now powered with Fuel Injection engines for extra power
Cleaner emission with improved cold starts
The company currently has 45 dealerships PAN India
New Delhi, April 07, 2017: UM Lohia Two Wheelers Pvt. Ltd, the Indian arm of the American motorcycle maker UM International, LLC — along with Lohia Auto today unveiled BS announced unveiled BS-IV compliant variants of their flagship range; Renegade Commando EFI and Renegade Sports S EFI .The motorcycles will now be powered with fuel injection engines that shall produce higher and consistent power as compared to earlier variants. The engine is specially designed to give better cold starts along with cleaner emissions. Other improvements in these models are a better and accurate throttle response and tuning options.
Speaking on the occasion , Mr. Rajeev Mishra, CEO, UM Lohia Two Wheelers Pvt. Ltd said,"We are happy to announce that following the implementation of BS-IV pollution norms in India, both Renegade Commando EFI and Renegade Sports S EFI  fully comply with the stringent pollution norms. Our bikes will now come equipped with fuel injection engines that shall produce extra power for an increased driving pleasure."
About UM International, LLC
Known for crafting quality bikes that not only ride but conquer the road, UM Motorcycles International, LLC has established itself a leader in offering products that have changed the dynamics of transportation and riding. Since its inception, the brand has been constantly innovating and creating great concepts to provide exceptional transportation to its customers.
UM International's US based headquarters in Miami, FL lead the company's global strategy in sales, marketing, R&D, manufacturing, financial and after sales service efforts worldwide. Product design, innovation and engineering is born in the company's Miami based R&D and Design center and carries American DNA. With more than 1500 stores worldwide, the company is present in more than 35 countries with manufacturing facilities through JV alliances in the Philippines and Bangladesh to attend to the domestic demand in these two markets and consolidate its expansion into more than 10 ASEAN (Association of Southeast Asian Nations) markets including Indonesia, Malaysia, Thailand and Vietnam.
About UM Lohia Two Wheelers Pvt. Ltd (UML)
With similar ideologies to revolutionize the industry and change the dynamics of transportation, US-based UM International, LLC &Lohia Auto joined hands in September 2014 to form UM Lohia Two-Wheelers Pvt. Ltd. (UML). So far, an investment of INR 100 crores has gone into this JV for business expansion. Manufacturing has been already underway at the Lohia Auto's Kashipur facility in Uttarakhand which will also support the Government's 'Make in India' initiative.