Spread over 3600 sq.ft., the dealership is located at the Govinda Marg Rajapark
Sixth World class showroom of UM Motorcycles in India
Renegade Commando and Renegade Sports S to be made available for Test drives at the dealership
Jaipur/New Delhi, September 5th, 2016: UM Motorcycles – the Indian arm of the American motorcycle maker, UM International, LLC along with Lohia Auto has opened its Sixth dealership in the Pink City Jaipur, the capital of Rajasthan, to be called The Riders Zone, the new dealership is situated at. B-7, Sethi Colony on Govinda Marg at Rajapark.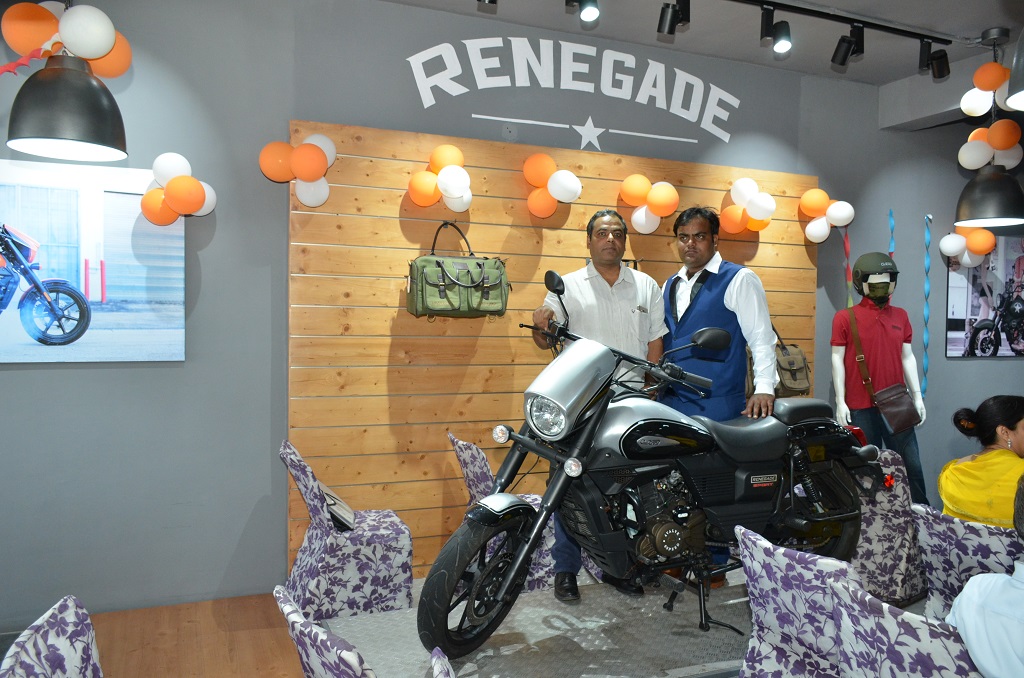 Spread over an area of approx. 2100 sq ft, the dealership facility has a showroom with an after-sales service facility to ensure that the customers receive best-in-class pre and post sales ownership experience. The after sales service facility is spread over an area of 1500 sq.ft. and is situated at 19 Sindhi colony at Rajapark.
Speaking on this occasion, Mr. Rajeev Mishra Director – UML, said, "This showroom in Jaipur marks our entry in the state of Rajasthan. The state has emerged as a very strong market in the North-Western region for cruiser bikes and the opening of this showroom is a testimony to this fact.  We are confident that this state of the art showroom will be able to fulfill the aspirations and needs of our customers with our amazing products and fabulous services. This dealership will house our flagship products like Renegade Commando and Renegade Sports S which has already received an overwhelming response. The prospective customers of UM Motorcycles in Jaipur will be able to discover our products up close and personal at this new dealership."
"We are pleased to be associated with UM Motorcycles, the world's leading manufacturer of cruiser bikes. With this dealership, we plan to bring the best of UM's world-renowned motorcycles in this part of the country. This dealership will serve as a destination for all motorcycling enthusiasts in Rajasthan who wish to experience the world renowned UM cruiser bikes. It is our commitment to provide unprecedented sales and service experience to all the customers of UM Motorcycles." said Mr. Amit Vyas Director, The Riders Zone.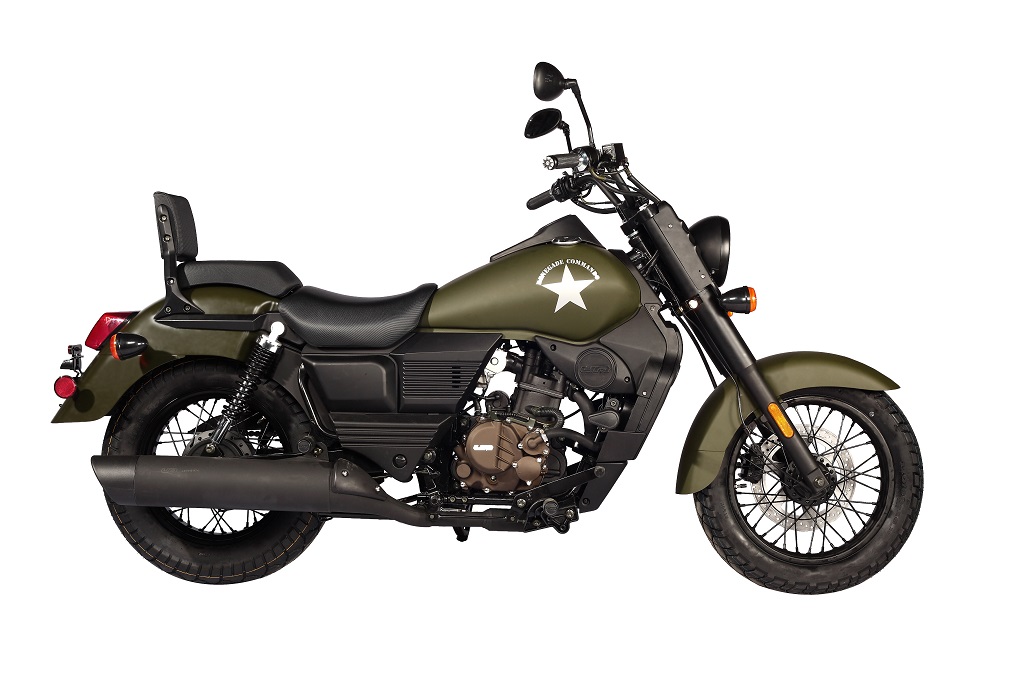 The Renegade Commando is a low-slung cruiser powered by a high powered 280 cc Engine with 25 BHP at 8,500 rpm and 21.8 Nm of torque at 7,000 rpm, mated to a six-speed transmission. This lightweight machine has a 200 mm ground clearance and an inbuilt USB charging point. The front disc brakes improve the braking efficiency drastically while radiation increases the engine efficiency. The bike comes with wide handlebars and hydraulic telescopic front suspension and spring rear suspension, which is ideal for a cruiser-segment motorcycle. The Renegade Commando will be available at INR 1.66 lakhs (ex-showroom, Jaipur).
The Renegade Sports S model will also share the same engine as the Renegade Commando. The Renegade Sports S was much appreciated when it was showcased at the 2015 EICMA in Milan. The Renegade Commando and its sibling Renegade Sports S come with an electric start. An innovative feature called Service Alert Maintenance comes as a standard fitment in both Renegade Commnado and Rengade Sport S. The LED Lights come as a standard in Sports S version. Six-speed synchronized mesh has been added for easy cruising. The front wheel has telescopic suspension while the rear wheel has dual shock absorbers. These motorcycles have a fuel tank of 18 liters with a kerb weight of 172 Kg. The Renegade Sports S is available at INR 1.56 lakhs (ex-showroom, Jaipur).
About UM International, LLC
Known for crafting quality bikes that not only ride but conquer the road, UM Motorcycles International, LLC has established itself a leader in offering products that have changed the dynamics of transportation and riding. Since its inception, the brand has been constantly innovating and creating great concepts to provide exceptional transportation to its customers.
UM International's US based headquarters in Miami, FL leads the company's global strategy in sales, marketing, R&D, manufacturing, financial and after sales service efforts worldwide. Product design, innovation and engineering was born in the company's Miami based R&D and Design center and carries American DNA. With more than 1500 stores worldwide the company will be present in more than 35 countries with upcoming manufacturing facilities through JV alliances in the Philippines and Bangladesh to attend to the domestic demand in these two markets and consolidate its expansion into more than 10 ASEAN (Association of Southeast Asian Nations) markets including Indonesia, Malaysia, Thailand and Vietnam.
About UM Lohia Two Wheelers Pvt. Ltd.
With similar ideologies to revolutionize the industry and change the dynamics of transportation, US-based UM International, LLC &Lohia Motors joined hands in September 2014 to form UM Lohia Two-Wheelers Pvt. Ltd. (UML). So far an investment of INR 100 crores has gone into this JV for business expansion. Manufacturing has been already underway at the Lohia Auto's Kashipur facility in Uttarakhand which will also support the Government's 'Make in India' initiative. Headquartered out of New Delhi in India, the company has appointed 50 dealers across India. This distribution network will continue to expand taking in tier 2 and tier 3 cities and towns going forward.