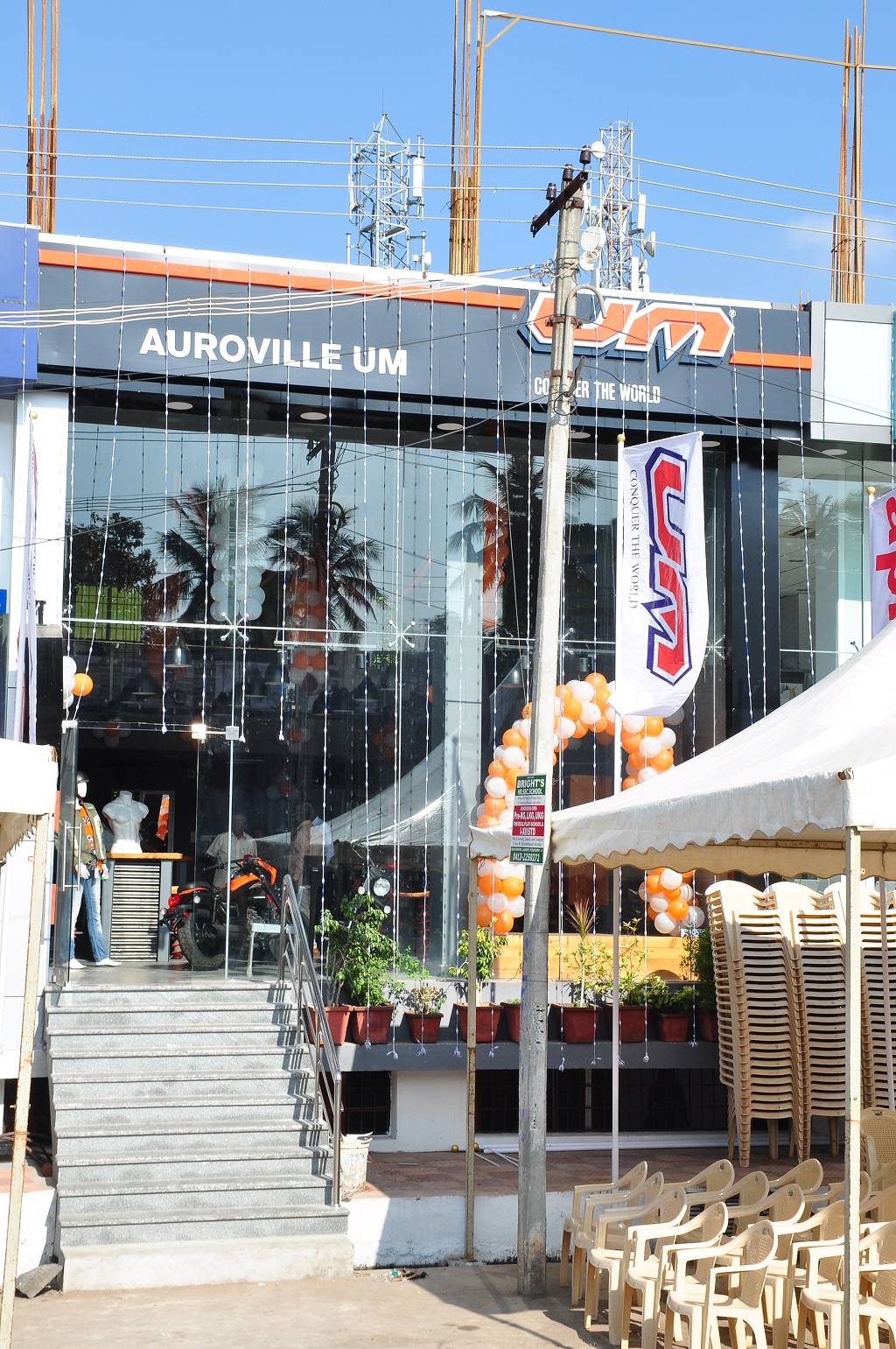 State-of-the-art outlet spread over a total of 2888 sq. ft shall offer the flagship models – Renegade Commando and Renegade Sports S
This is UM Motorcycles' first dealership in Pondicherry& eighteenth dealership in the country
Pondicherry, February 23, 2017:UM Lohia Two Wheelers Pvt. Ltd, the Indian arm of the American motorcycle maker UM International, LLC — along with Lohia Auto today announced the opening of its first dealership in the Pondicherry  region. The dealership located at M/s Western Motors, No-108, East Coast Road, Pakkamudianpattu was inaugurated by Mr. Rajeev Mishra, CEO – UM Lohia Two Wheelers Pvt. The state of the art dealership located at Pakkamudianpattu is spread over a total area of 2888 sq. ft, which includes 1328 sq.ftof showroom space, and 1560 sq.ft for sales & service support. The entire range of UM accessories and apparel will also be available at the dealership. Besides this, the customers will also be part of the 24×7 Roadside Assistance Programme (RSA) that is already being offer by UM for their pan India clientele.
Speaking at the launch, Mr. Rajeev Mishra, CEO – UM Lohia Two Wheelers Pvt. Ltd, said, "The South Indian market is the key market for UM Motorcycles; contributing nearly 60% of the total two-wheeler market in India. Our aim has always been to reach out to our potential customer base. Pondicherry is the third dealership we have inaugurated in South India after Cochin & Bengaluru. This part of the country has excellent highways through forests and hills making it an ideal playground for cruiser motorcycles. We are confident that we shall get a good response from motorcycle enthusiasts in Pondicherry and surrounding areas. Our unique form of motorcycling is centred around the idea of a perfect connect between the rider, his bike and the terrain he rides through; we call this Pure Motorcycling. We have been working very hard to create motorcycles that engage deeply and are a pleasure to ride in real world riding conditions. With a perfect combination of looks, aesthetics and handling, our UM machines provide an unmatched biking experience. This dealership will house our flagship products Renegade Commando and Renegade Sports S."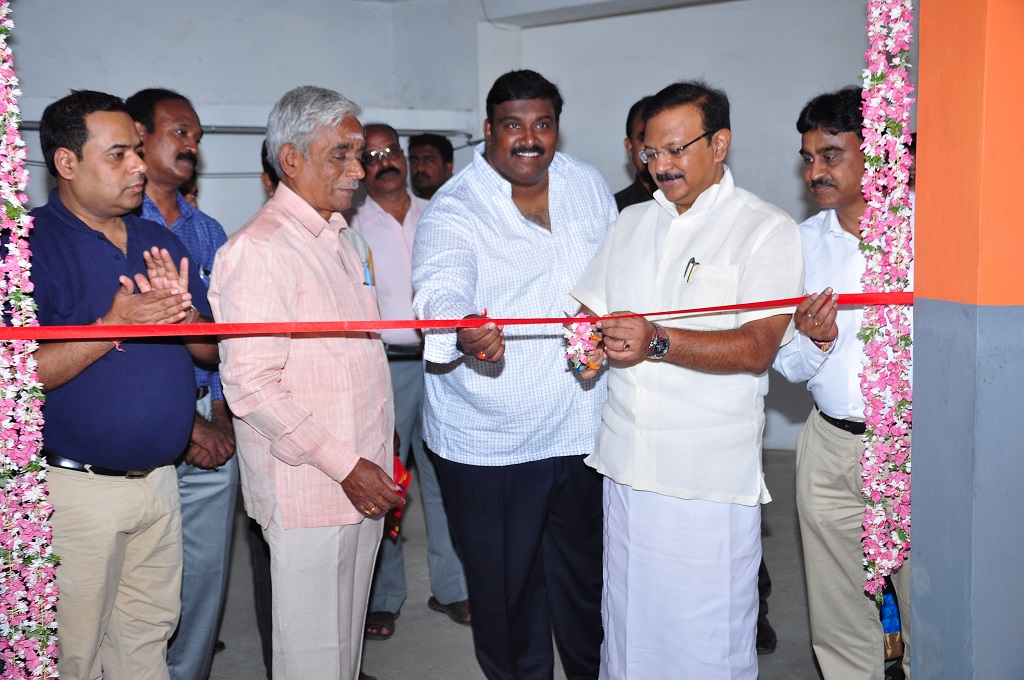 The specifications of the motorcycles are
| | | |
| --- | --- | --- |
| | Renegade Commando | Renegade Sports S |
| Engine Capacity | 279.5cc | 279.5cc |
| Weight | 172 kg | 172 kg |
| Length & Width | 2257mm & 780mm | 2227mm & 780mm |
| Wheelbase | 1545mm | 1545mm |
| Min Ground Clearance | 200mm | 200mm |
| Fuel Tank Capacity | 18litres | 18litres |
| PriceEx-Showroom Pondicherry | 1,67,052 | 1,60,890 |
An innovative feature called Service Alert Maintenance comes as a standard fitment in both the Renegade Commando and Renegade Sports S, giving customers a heads-up on the service update.
About UM International, LLC
Known for crafting quality bikes that not only ride but conquer the road, UM Motorcycles International, LLC has established itself a leader in offering products that have changed the dynamics of transportation and riding. Since its inception, the brand has been constantly innovating and creating great concepts to provide exceptional transportation to its customers.
UM International's US based headquarters in Miami, FL lead the company's global strategy in sales, marketing, R&D, manufacturing, financial and after sales service efforts worldwide. Product design, innovation and engineering is born in the company's Miami based R&D and Design center and carries American DNA. With more than 1500 stores worldwide, the company is present in more than 35 countries with manufacturing facilities through JV alliances in the Philippines and Bangladesh to attend to the domestic demand in these two markets and consolidate its expansion into more than 10 ASEAN (Association of Southeast Asian Nations) markets including Indonesia, Malaysia, Thailand and Vietnam. 
About UM Lohia Two Wheelers Pvt. Ltd (UML)
With similar ideologies to revolutionize the industry and change the dynamics of transportation, US-based UM International, LLC &Lohia Auto joined hands in September 2014 to form UM Lohia Two-Wheelers Pvt. Ltd. (UML). So far, an investment of INR 100 crores has gone into this JV for business expansion. Manufacturing has been already underway at the Lohia Auto's Kashipur facility in Uttarakhand which will also support the Government's 'Make in India' initiative.