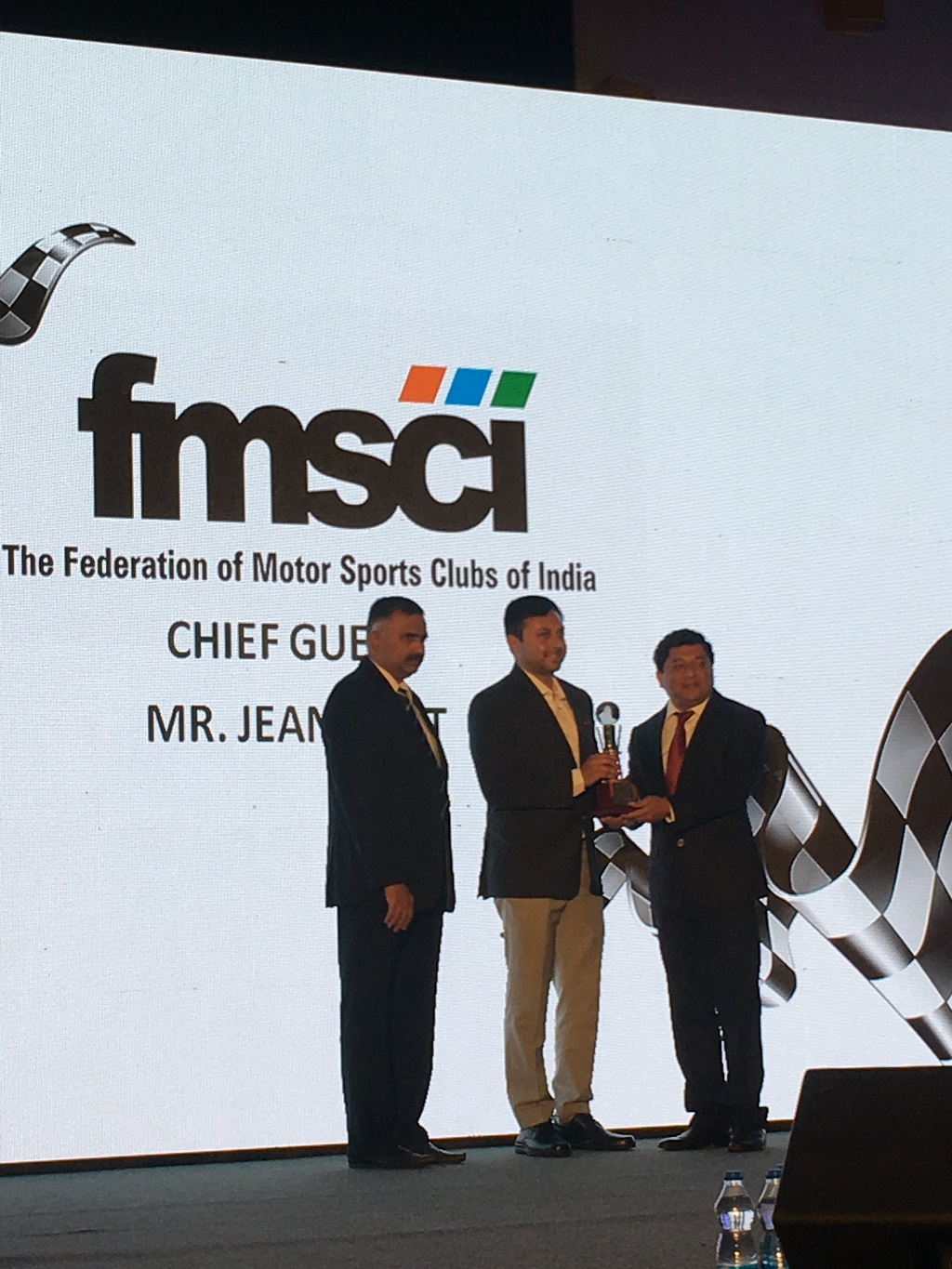 TVS Racing wins 11 Championship titles for 2016
New Delhi, February 4th, 2017: TVS Racing has concluded a highly successful year winning 11 championships across all forms of two-wheeler motorsport events – Supercross, Rallies and Road racing.The winners were honoured at the annual award ceremony organised here by Federation of Motor Sports Clubs of India (FMSCI). In the Supercross and Rally categories, TVS Racing riders Abdul Wahind Tanveer won 3 championships this year, while R. Nataraj won 2 championships. In the Indian National Motorcycle Racing Championship, 5th time champion K. Jagan retained his crown.
TVS Motor Company won the award for being the best manufacturer of the year in the Super Sport Indian category upto 165cc. The list of championships won by the TVS Racing team is appended below for reference with the details of the recipient.
MRF Mogrip FMSCI National supercross Championship 2016
Group A  – Foreign motorcycles upto 500cc 4 stroke riding RTR 300 FX (Rider: Abdul Wahid Tanveer)
Group B – Indian Motorcycles upto 260cc 4 stroke riding Apache RTR 180 (Rider: R. Nataraj)
Group C – Indian motorcycles  upto 260cc 4 stroke riding Apache RTR 180 (Rider: R. Nataraj)
MRF Mogrip FMSCI Indian National Rally Championship 2016
National Rally Champion team (TVS Racing)
National Rally Champion (Rider :Abdul Wahid)
Super Bike – Pro Expert – Motorcycles upto 600cc 4 stroke riding RTR 450 FX (Rider: Abdul Wahid Tanveer)
Super Sport Indian – Indian Motorcycles upto 165cc 4 stroke riding Apache RTR 165 (Rider: R E Rajendra)
Indian Scooters upto 210cc 4 stroke riding Wego (Rider: Syed Asif Ali)
MMSC FMSCI Indian National Motorcycle Racing Championship 2016
Best manufacturer in the Super Sport Indian upto 165cc category (TVS Motor Company Ltd)
Best team in the Super Sport Indian upto 165cc category (TVS Racing)
Super Sport Indian upto 165cc 4 stroke riding Apache RTR 160 (Rider: K. Jagan)