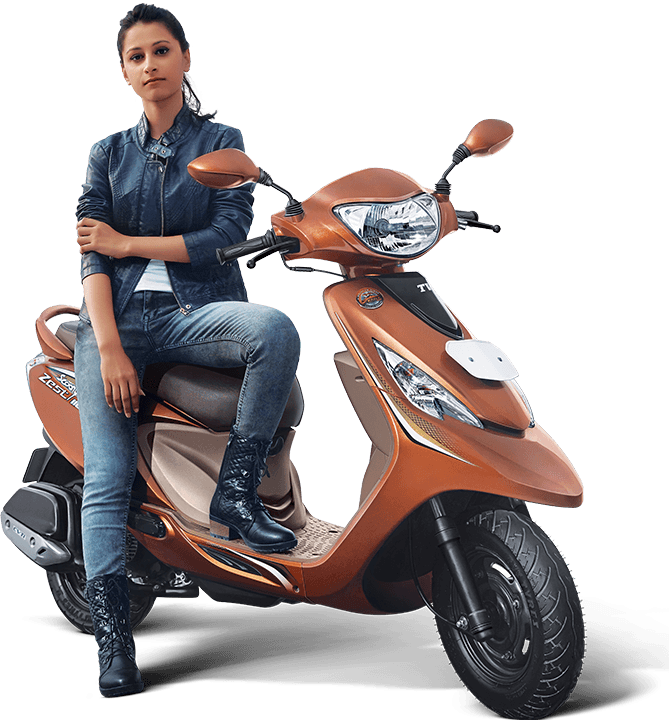 TVS Scooty Zest 110 today announced the much anticipated Season 2 of TVS Scooty Zest110 Himalayan Highs. It calls for entries from enthusiastic women riders across India to ride to the highest motorable road in the world on TVS Scooty Zest 110. The trip will be led by Ms. Anam Hashim, who rode the TVS Scooty Zest 110 to Khardung La in August 2015 making it the first 110cc scooter to scale the heights.
TVS Scooty Zest 110, is the newest offering from the iconic Scooty stable. Best in class suspension and power to weight ratio is adept to not only taking on the travails of the city, but also the travel to the Himalayas, thus unlocking another dimension for the young rider.
In response to the immense appreciation and enquiries to replicate the experience of riding to the top of the world- at 18,000 feet, TVS Motor will select 10 women riders based on their entries and auditions.  The TVS Team in Bangalore will provide these riders with necessary training, to hone their riding skills prior to the ride. The TVS Scooty Zest 110 Himalayan Highs Challenge will commence in the month of August this year.
"Himalayan Highs Season 1, saw Anam's amazing journey on her TVS Scooty Zest 110, all the way to the world's highest motorable road. We got an overwhelming response, with kudos flowing in to appreciate the capabilities of both rider and the machine. There were queries from people wishing to recreate a similar ride experience. They wanted the high of riding the TVS Scooty Zest 110 on the most difficult terrain; setting record and feel Anam's zeal to explore the unknown. It was this sentiment that led to Himalayan High Season 2: wherein ten riders would create history on the TVS Scooty Zest 110 and have a life-altering experience. Scooty exhorts to "LIVE FULL! Be YOU!" and we seek to provide this opportunity to 10 dynamic riders," said Mr. Aniruddha Haldar, VP Marketing, TVS Motor Company.
Registrations for Season 2 will commence on June 20, 2016. Interested candidates can visit www.tvsscooty.com for further details.