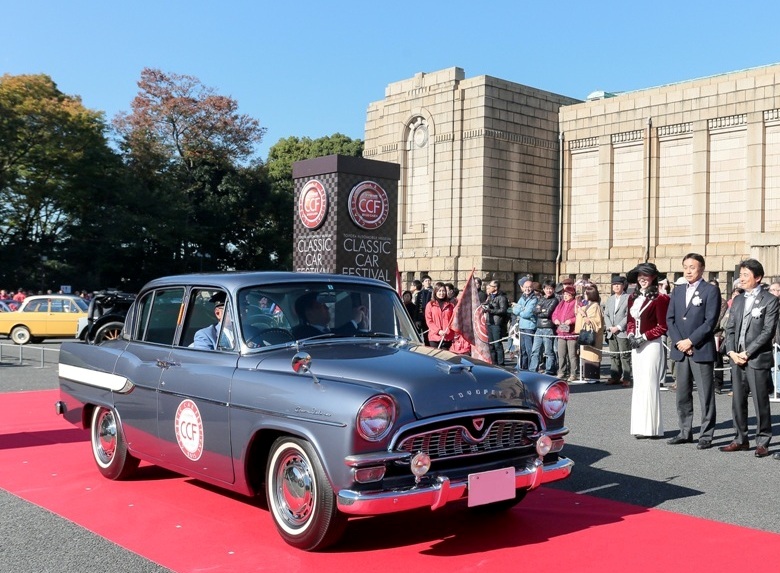 The Toyota Automobile Museum will host the 2016 Classic Car Festival at Meiji Jingu Gaien Park in Shinjuku, Tokyo on November 26. The goal of the car festival is to nurture and promote automobile culture, as well as to encourage interaction among car fans.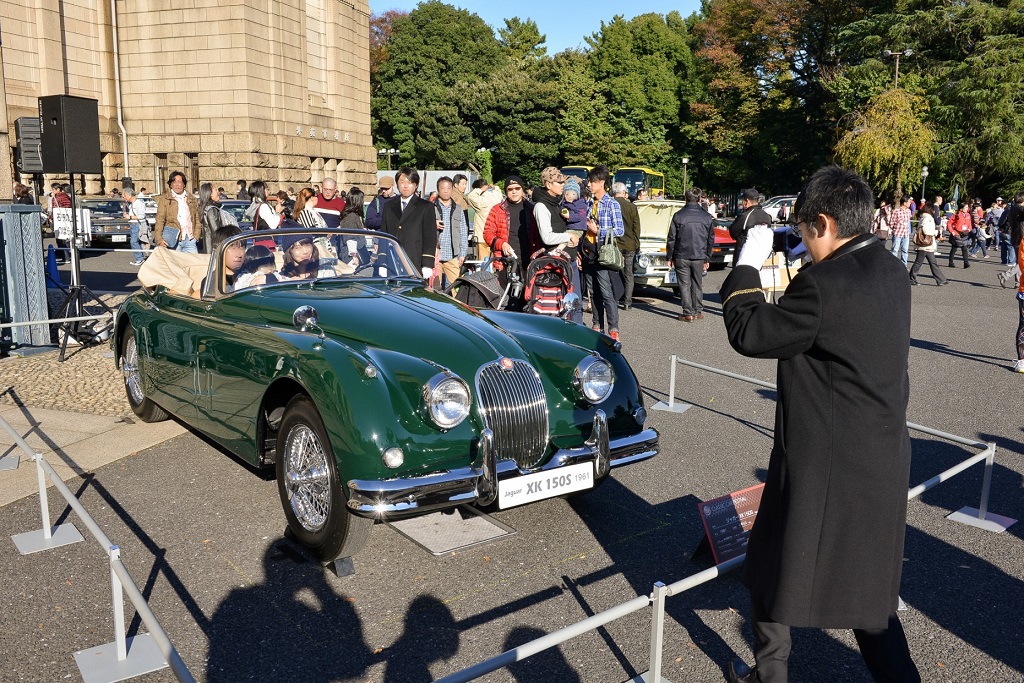 To celebrate the 10th anniversary of the festival in Tokyo, a commemorative logo featuring 10 stars has been created, and special attractions will also be made available for visitors. The first 100 visitors wearing both a scarf and sunglasses* will be presented with admission tickets to the Toyota Automobile Museum (for two), and a special viewing area will be set up to provide visitors with a close-up view of the start of the parade.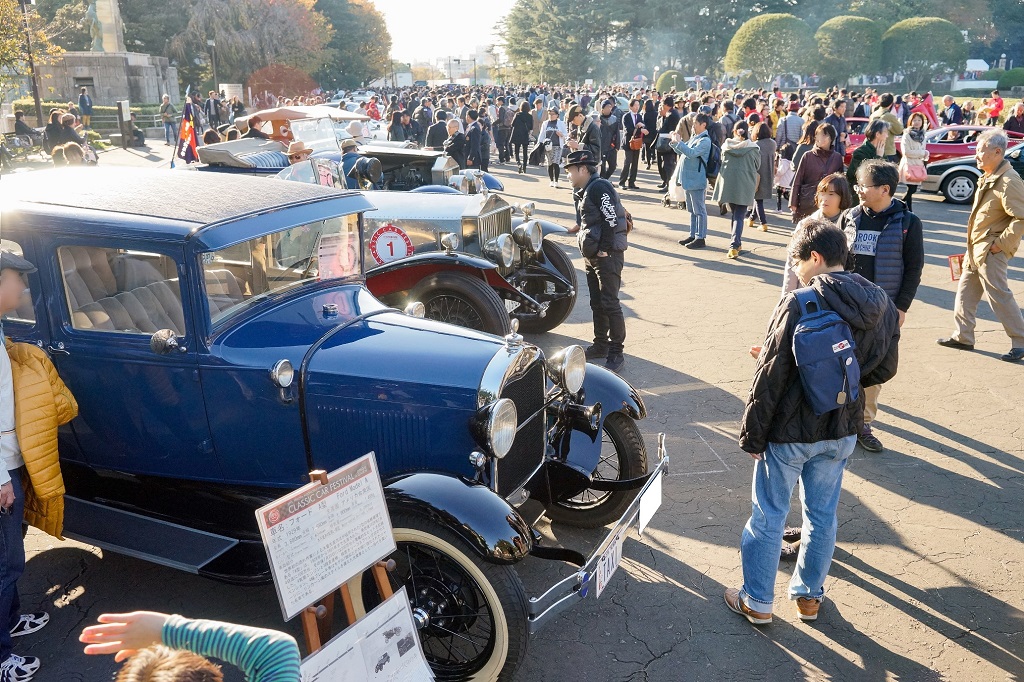 Most of the festival events will take place in front of the Meiji Memorial Picture Gallery. Planned events include exhibitions and driving demonstrations of classic cars from the Toyota Automobile Museum Collection. Shortly after the festival begins, there will be a crosstown parade featuring approximately 100 privately owned classic cars. This year, with the cooperation from the Honda Collection Hall, the Honda N360, which had far exceeded the performance of minivehicles of the era and became a best seller, will also be exhibited.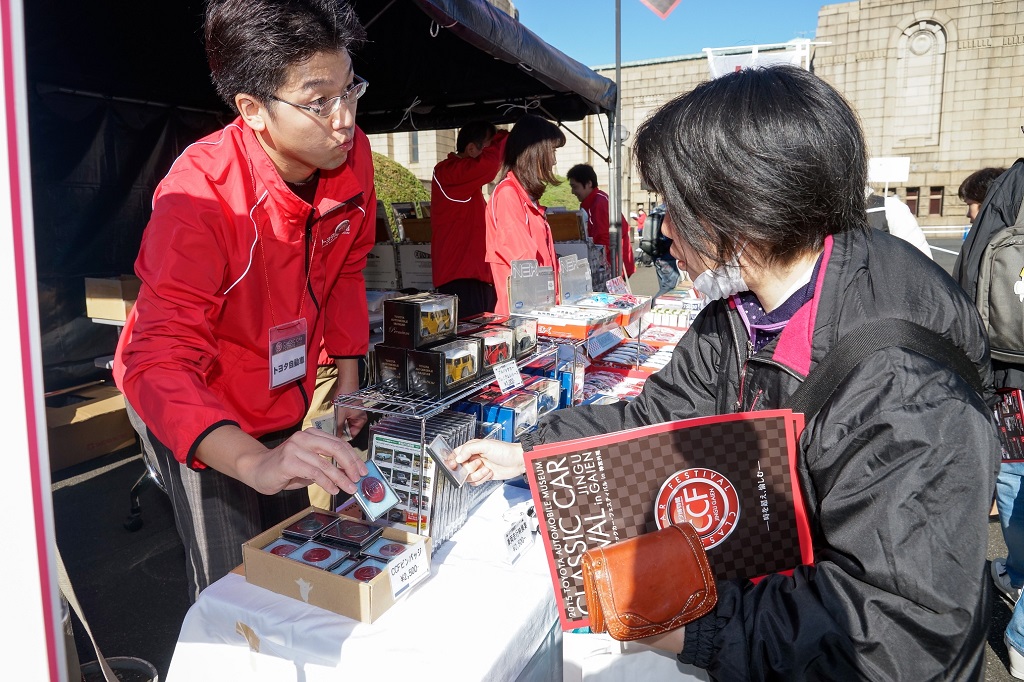 The theme of this year's festival is "Outstanding cars from the '50s and '60s which you can see, hear, and feel." Visitors will be able to enjoy listening to the engine sounds made by famous cars while watching them being driven. These will include the Cadillac Eldorado Biarritz (1959, USA), which boasted prominent tailfins and had a major impact on cars all over the world; the Morris Mini-Minor (1959, UK), which changed preconceived notions about a car for the masses; the Datsun Fairlady Model SP310 (1963, Japan), which won the first Japan Grand Prix of 1963; as well as the replica of the Toyota 2000GT "Speed Trial" (1966, Japan), which had set three world speed records as well as 13 international records.
The Toyota Automobile Museum is a cultural facility in Nagakute City, which belongs to Toyota Motor Corporation. To convey a greater understanding of how the world's, and Japan's automobile industries had evolved in an intertwined manner, the museum is currently revamping its permanent exhibits. In January next year, it will also revamp its permanent exhibits on the third floor, which are thematically related to the special exhibition at this year's festival.