A charity concert organized by Toyota
Globally renowned Italian Orchestra Citta di Firenze to perform
Special guest performance by illustrious Saxophonist Padmashree Dr. Kadri Gopalnath
Proceeds of the charity concert to go to CRY 
Toyota Kirloskar Motor announced today that it will hold a charity concert – 'The Toyota Classics 2010' – World of Harmony – on 12th November 2010, at 7pm, at Jamshed Bhabha Theatre, National Centre for Performing Arts (NCPA).
Toyota invites the music lovers of Mumbai to experience the drama and romance of one of the world's most enduring and popular musical genres. The Orchestra Citta de Firenze, with well known conductor Lorenzo Castriota Skanderbeg, famous tenor Leonardo Melani and talented young Vietnamese pianist Luu Hong Quang, promises a wonderful evening of classical Italian music with concertos and symphonies by great composers such as Verdi, Puccini and Rossini.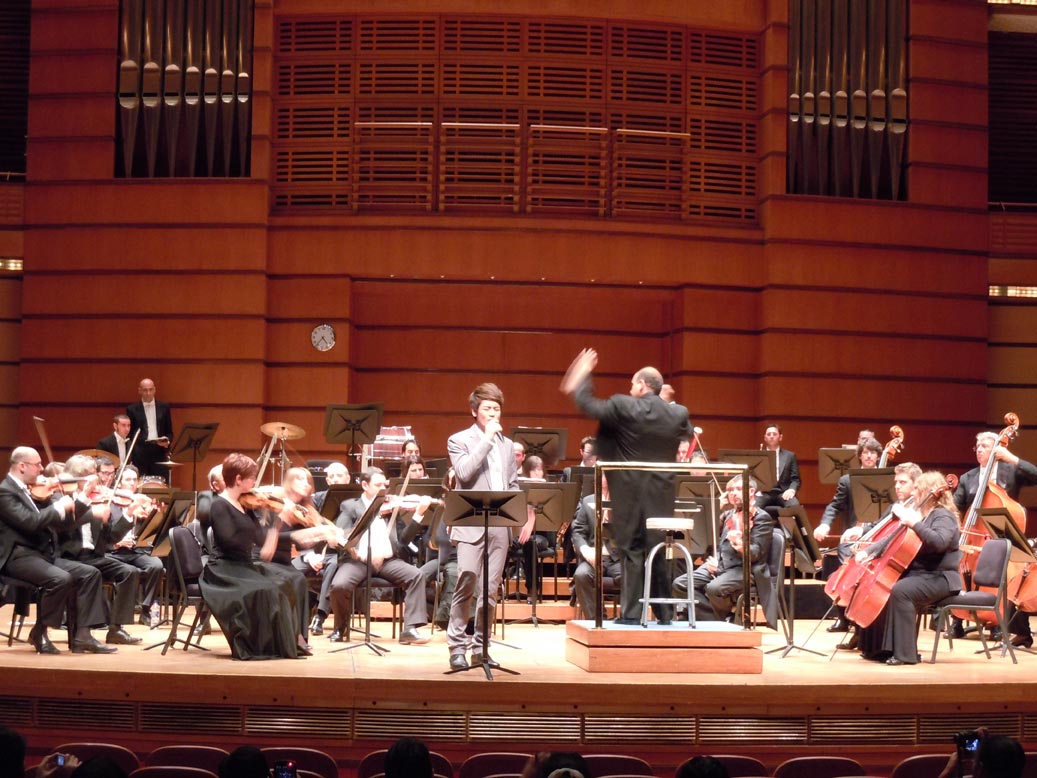 The programme will also feature a solo performance by a special guest, the illustrious Saxophonist Padmashree Dr. Kadri Gopalnath.
India is the last stop in the 8 city tour. The orchestra has presented a repertoire of selected pieces from Italy, in Kuala Lumpur, Hanoi, Bandar Seri Begawan, Bangkok, Seoul, Taipei, and Manila. They will now delight Mumbai with their rendition of timeless classics.
Esteemed invitees to the concert are His Excellency Mr. Hideaki Domichi, Japanese Ambassador to India and His Excellency Mr. Giacomo Sanfelice di Monteforte, Italian Ambassador to India.
Toyota Classics is a cultural programme initiated by Toyota in 1990. Over the past two decades, 154 concerts have been held across the globe raising funds for charitable organizations. Toyota Classics – a biennial event – was brought to India in 2008. The event was well received last time, raising proceeds of a sum of Rs 15, 00,000 for 'Save The Children'. This year the entire proceeds from the event will be donated to Child Rights and You (CRY).
Tickets are priced at Rs 3000, Rs 2000 and Rs 1000 and are available at the NCPA: 022-66223737/66548135 and at Mehli Mehta Music Foundation: 022-23823844/23801379
About Citta di Firenze:
The Orchestra has been established by some of the most talented musicians in Italy, with the purpose of performing chamber music and Italian orchestra repertoire.
The orchestra is constituted by instrumentalists acknowledged as soloists and chamber musicians in Italy and abroad, who regularly collaborate with the most important Italian orchestras such as  Maggio Musicale Fiorentino, Orchestra del Teatro alla Scala di Milano, ORT Orchestra della Toscana, Orchestra del Teatro Comunale di Bologna, Orchestra Nazionale RAI.
Soloist and concertatore of the orchestra is Boriana Nakeva, an Italian-Bulgarian violinist, winner of several important international competitions and has been engaged in an international career as a soloist and chamber musician.
Dr Kadri Gopalnath:
Padmashree Dr. Kadri Gopalnath is one of the pioneers of Carnatic music on saxophone. Gopalnath has the distinction of being the first carnatic musician to be invited to the BBC Promenade concert in 1994 and to the Royal Albert Hall in London. His other credentials include: Saxophone Chakravarthy, Saxophone Samrat , Karnataka Kalashree in 1996, Tamil Nadu State Award "Kalaimamani" and Karnataka Rajyotsava Award in 1998.
He was also awarded the Kendriya Sangeet Natak Academy Award in 2003 and was conferred with the title of Padmashree in 2004. He received an honorary doctorate from Bangalore University in 2004.