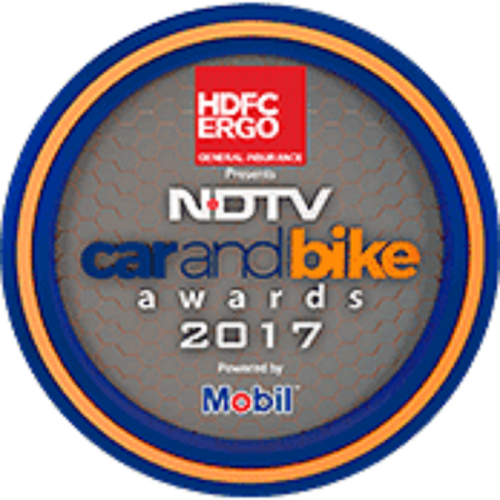 ~India's Most Credible Automobile Awards~
The NDTV Car and Bike Awards have grown to be the most credible Automobile Industry Awards in the country. In their 12th year, the coveted awards will honour and celebrate leaders and trendsetters from the automobile industry at the DLF Golf and Country Club, Gurgaon on Friday, December 16th, 2016.
The product awards boast a panel of eminent jury members including Aspi Bhatena, Editor, Car India; Gul Panag, Auto Enthusiast and Biker; Aditya Patel, Racer; Rayomand Banajee, Racer & Mentor; Jens Meiners, Motoring journalist and Vice Chair, World Car Awards; Dr V Sumantran, Senior Industry Consultant; Sirish Chandran, Editor, Evo India; and Siddharth Vinayak Patankar, Editor-Auto, NDTV Network, to name a few.
The NDTV Car and Bike Awards also have the distinction of having India's most voted for Viewers' Choice categories. Like every year, the CNB Viewers' Choice Car and Two Wheeler of the Year are the most sought after trophies at this year's event. In all there are over 40 award categories, some of which include: the NDTV Car and Two Wheeler of the Year, Design of the Year, Car and Two Wheeler Manufacturer of the Year, Automotive Man of the Year.
To ensure a seamless and transparent selection process, each product jury member gets a hands-on experience of each car and bike nominee at the Buddh International Circuit F1 track in Greater Noida, along with the nominee's specifications to ensure that only the most deserving automobiles are awarded.  Audit partners Ernst and Young will tabulate the results based on secret ballot voting by the jurors that helps decide the top honours.
The awards are presented by HDFC ERGO General Insurance Company and Powered by Mobil, with The Crest by DLF, Metro Tyres, Trivago and Thyrocare as the Associate Sponsors.
To vote in the Viewers' Choice awards (and have the chance to drive home the winning car/bike), log on to www.carandbike.com/cnbawards