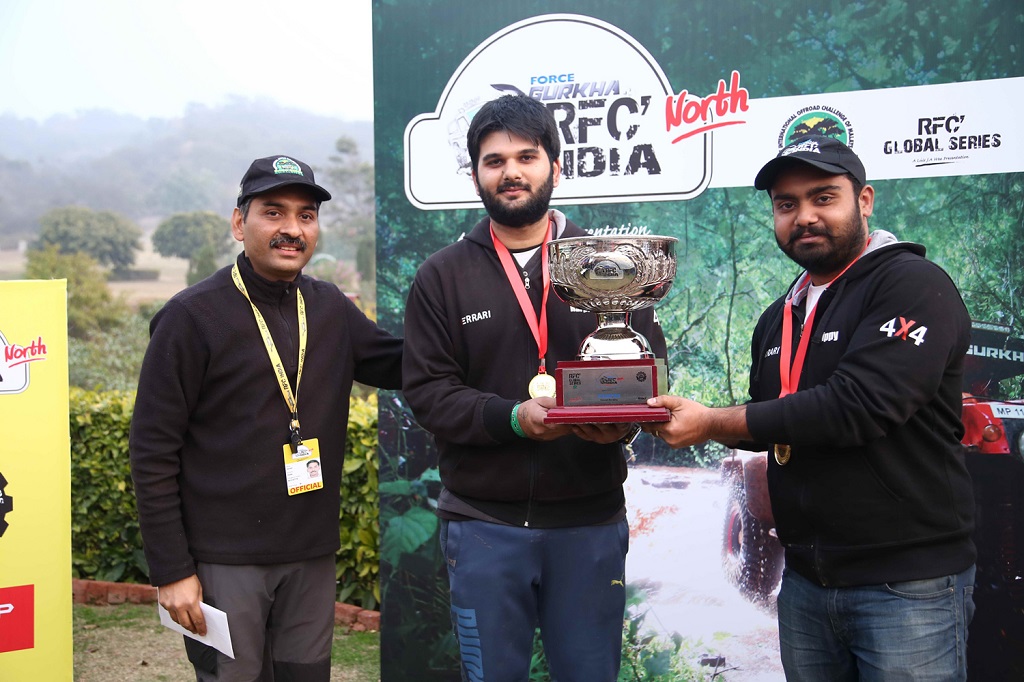 Tejinder Pal Singh (co-driver Harpreet Singh) of Gerrari Off roaders Chandigarh has emerged as the winner of the inaugural Force Gurkha RFC North India. The winner was announced following a strenuous competition comprising five extremely challenging tasks, or Special Stages (SS), over two days wherein the driving and vehicle recovery skills of the 10 competing teams were tested under extreme off-road conditions. Tejinder Pal Singh (Harpreet Singh) competed in a Mahindra CJ3B and scored 462 points out of 500, with a perfect 100 in three of the SS.
Owing to this win, Tejinder Pal Singh has been awarded a free automatic entry to Force Gurkha RFC India 2016 that will be held in Goa from 22nd July to 29th July. Thus, Tejinder has become the first confirmed participant of Force Gurkha RFC India 2016 that allows maximum 25 teams from across the country to compete for the RFC India title.
Expressing his elation at this win, Tejinder said, "Members of my club have performed brilliantly at the RFC India Mother Event over the last couple of years and I am happy that we have retained that tradition by bringing home the RFC North India 2016 trophy. Harpreet and I studied the RFC India format thoroughly and watched videos of the past events to learn from the good strategies as well as mistakes of various teams. We were clear that it is a team competition and in order to win we had to trust each other completely and work in tandem without losing our cool. I am very happy that our hard work has paid off. Now I am going to work doubly hard to prepare for the Mother Event and do everything possible to win that ultimate trophy as well."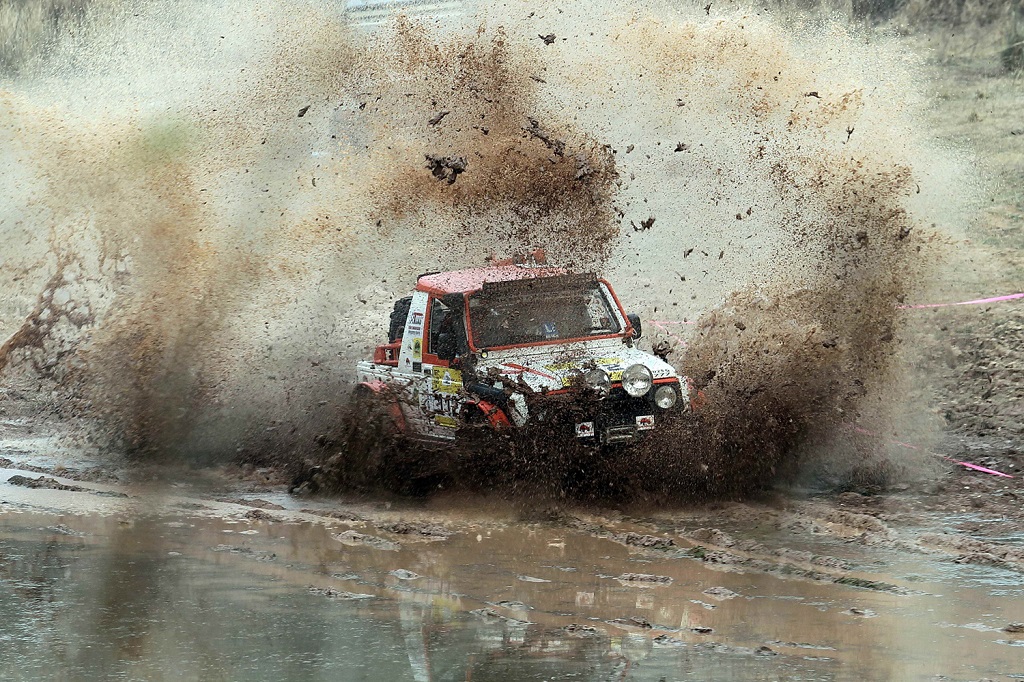 Gurpratap Singh (Maneet Sandhu) and Sanbir Dhaliwal (Gunbir Dhaliwal), both from Gerrari Offroaders Chandigarh, won the second and the third positions with 350 and 315 points respectively. A 'Spirit of RFC' special prize was awarded to Bijender Singh (Gajender Singh) of Northern India Offroad Club for competing against extraordinary circumstances.
Force Gurkha RFC India was launched in 2014 by Delhi-based Cougar Motorsport Pvt. Ltd. as India's only international off-road motorsport event and the India Chapter of the iconic Rainforest Challenge of Malaysia, which is counted among the top ten toughest motor races in the World. Following the successful completion of two editions of RFC India, the North and South Regional Chapters have been launched this year to give a boost to the off-road motorsport culture mushrooming across the country. Cougar Motorsport partnered with two of the biggest off-roading clubs of India – Gerrari Offroaders Chandigarh and the Bangalore Offroaders Development Association (BODA) – wherein Force Gurkha RFC India Regional Chapters form the extreme category competitions of the annual OTRs of these clubs.
As per Cougar Motorsport's Founder & Director Mr. Ashish Gupta, "I am happy that we could do what we had planned and announced, with so many new talented people coming to the forefront and showcasing their offroad motorsport skills with immense confidence. These are the future stars of off-road motorsport in India and I am happy that we have been able to give a boost to their talent through the RFC India platform."
He added, "I was astonished to see such a large number of people coming to witness the event, a clear indication that there is a growing audience for this sport in India. I hope that the South India Chapter will also be as thrilling and we will see some great action in Bangalore next weekend."
RFC South India Chapter will take place on 23rd and 24th January near Bangalore with the winner of that event becoming the second confirmed participant of Force Gurkha RFC India 2016.
The track for Force Gurkha RFC North India was designed by David Metcalfe, or Mean Mr. Metcalfe as he is popularly known in the RFC circles globally, along with the Cougar Motorsport team. No marshals from the competing clubs were involved to ensure a fair competition.