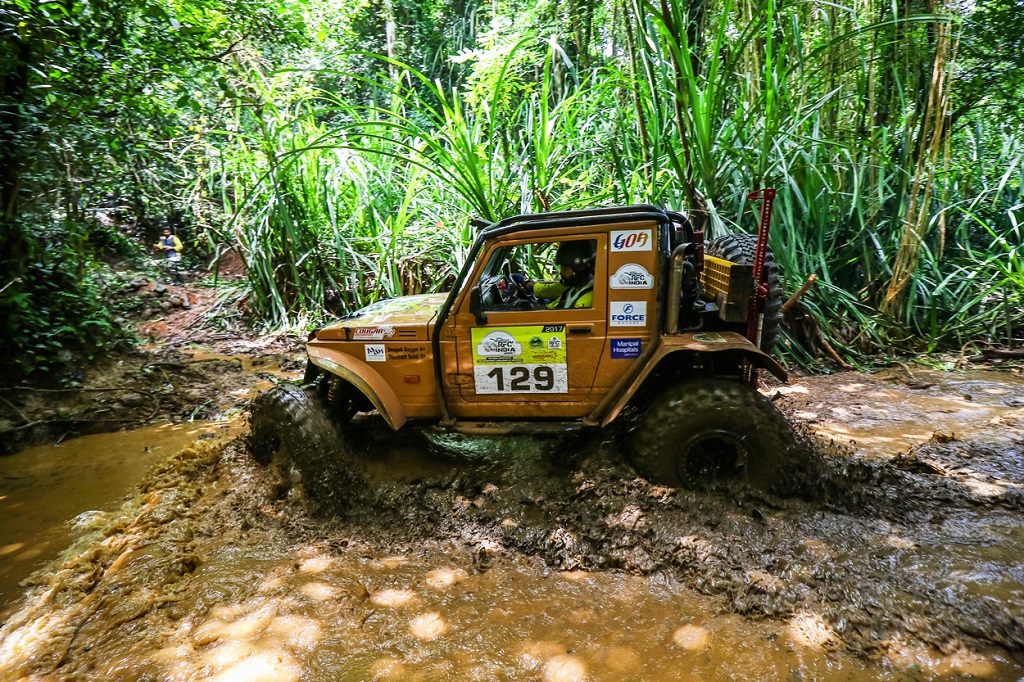 Chandigarh and Karnataka teams grab top 5 slots on the first day of Season 4 of India's toughest international off-road motorsport event
Gancim, July 25, 2017: The fourth season of Force Gurkha RFC India, the toughest international off-road motorsport event in the country, had a roaring start with defending RFC India Champion Gurmeet Virdi (co-driver Kirpal Singh Tung), representing Gerrari Offroaders Chandigarh, retaining the top slot with 390 points out of 500 after the conclusion of five SS (Special Stages) on Day 1. Veteran rallyist Jagat Nanjappa (co-driver Chetan Changappa) of V5 Offroaders from Coorg was at the second position with 355 points. Siddartha Santhosh (co-driver Prithviraj AC) from Team BODA (Bangalore Offroaders Development Association) stood at the third spot with 298 points after the declaration of results for the first day.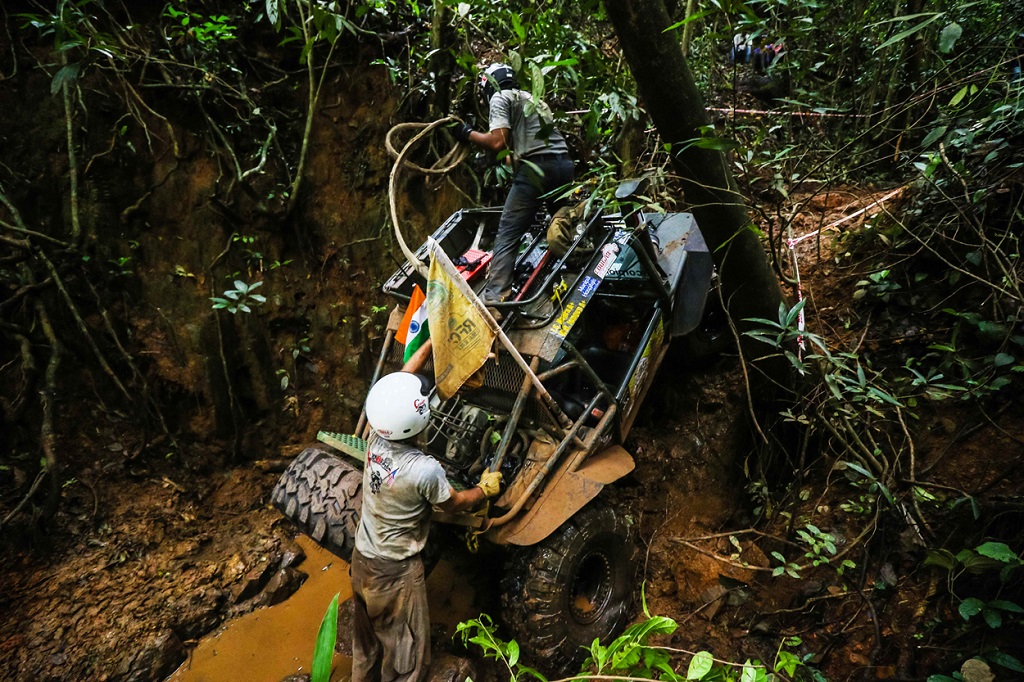 They were followed by Sanbir Singh Dhaliwal (co-driver Gurpratap Singh) from Gerrari Offroaders Chandigarh with 237 points and Vivek Thomas Kuriakosse (co-driver Ashok Abraham Kuriakosse) of Team BODA with 202 points at the fourth and fifth positions respectively. Interestingly, this is the first time in the history of RFC India that no international driver has managed to be in the top 5 positions on Day 1.
The first day of the mega off-road motorsport event was held at an off-road hinterland at Xenem in Gancim (Goa) with 38 teams attempting Prologue SS 1 to SS 5. A breathtakingly harsh terrain made it extremely difficult for participants to tackle and conquer it, which resulted in all the stages continuing till late at night. Since the Prologue Leg of RFC India is traditionally supposed to be less challenging, the toughness level of the Special Stages during this Leg were an eye opener for the participants and provided them with a first-hand notion of how arduous the event is going to get this year. As US driver William Dwaine Jungen, who is representing Chandigarh's Team IronScorpion in the competition, put it, "I think the event tagline saying 'Not for the faint hearted' is right on the money. The course is tremendously challenging as well as unpredictable; what you see in the beginning of an SS isn't what you experience when you get in there. There are several monstrous obstacles which will definitely challenge everybody's off-roading ability."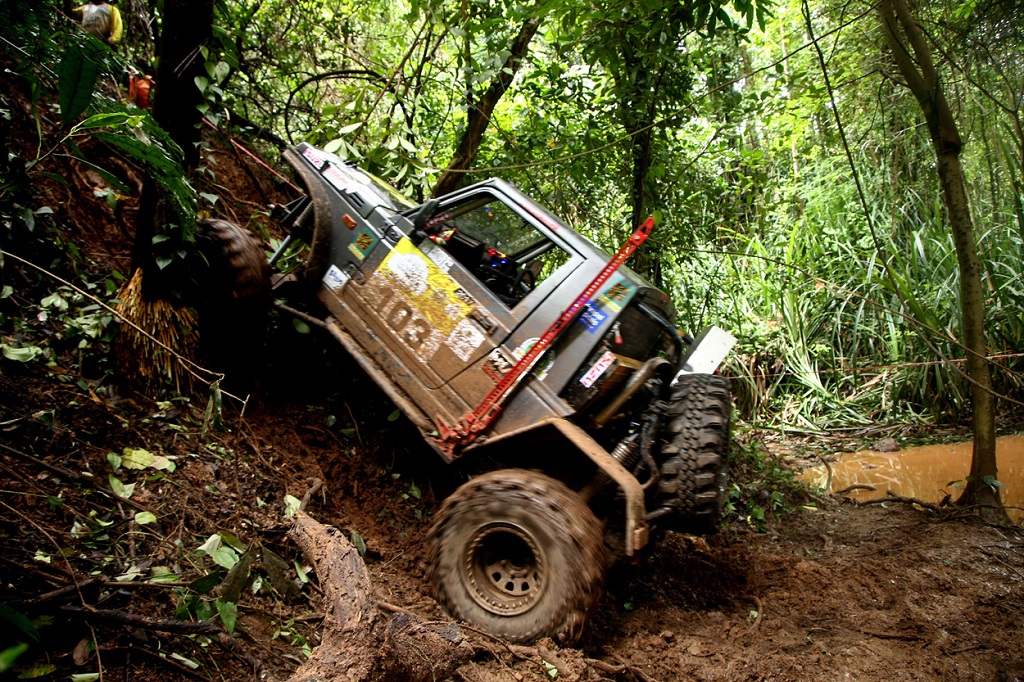 The teams were allocated maximum 15 minutes for completing each SS, with each SS being worth 100 points. The teams that were unable to finish a task within the allowed duration were given a DNF (Did Not Finish). Moreover, penalties were given to the teams making mistakes like breaking a peg or a bunting or for touching a live winch cable; these penalties had a direct impact on the team's cumulative score for that particular SS. SS 1 had participants cruising up a steep incline and come back while SS 3 had them climb a perpendicular ridge of around 2-3 meters. SS 4 required contenders to hit a marker atop a 50 degree slope and trace their way back through bumpy terrains while SS 5 tested their vehicle handling capacity in narrow passages lined by bushes and boulders along the course. The highlight for the day was SS 2 which stood unconquered after the completion of all attempts, with 32 teams getting a DNF for that Stage and the remaining 6 teams getting a DNS (Did Not Start). It had the vehicles maneuvering through some steep and slippery inclines and sharp turns before retracing the same way back; testing the drivers' technicalities on strenuous inclines.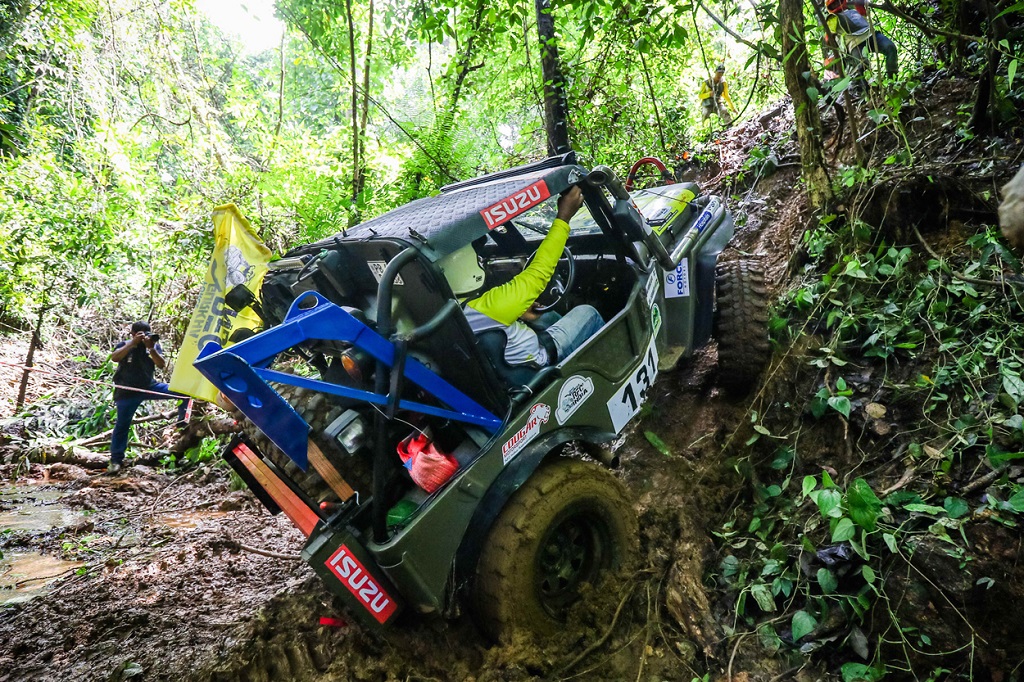 Vivek Kuriakosse and his co-driver Ashok Kuriakosse from Team BODA were amongst a very few contestants who successfully completed their first Stage for the day. Ashok explained, "The stages this year look tougher, compact and more technical. If a team tries to speed or power through them, I don't think their machine will last till Sunday. This is incredibly international; you can't get anything better than this. The terrain is great and we are really satisfied with what we've got in this competition. Initial stages went good for us. Let's see if we can keep up the same tempo in the coming days."
Jagat Nanjappa was satisfied with his team's performance on the first day of the competition. He said, "We managed most of stages today on a happier note but this is definitely tough. Our target over the next few days would be to finish the event safely with as less penalties as possible. This is the real RFC India we have been looking for."
Robish MK (co-driver Koyan Althani MJ), an RFC India debutant from Kerala, was immensely satisfied by the surprises he received at the first day of his stint at India's toughest off-road motorsport challenge. "It is really tough. We had seen videos of RFC India previous editions and made a vehicle accordingly. We were expecting less challenging earlier stages but this is directly into pretty tough terrain. We had hard luck in the very first stage we performed (SS 5) and got a DNF in that; but we are still enjoying every bit of it."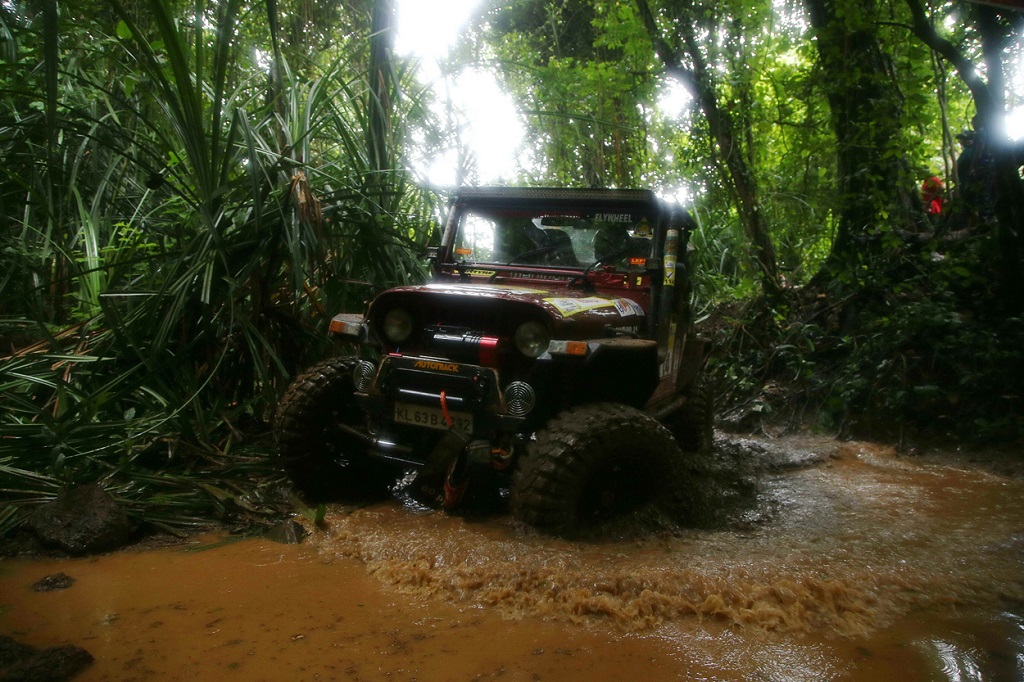 While the day was great for some and disappointing for others, there is still a long way to go before the Force Gurkha RFC India 2017 Overall Champion is announced on 30th July. With the event being the ultimate test of the man and his machine, anything can happen over the remaining legs of the competition as the difficulty level is set to upscale significantly in the coming days.