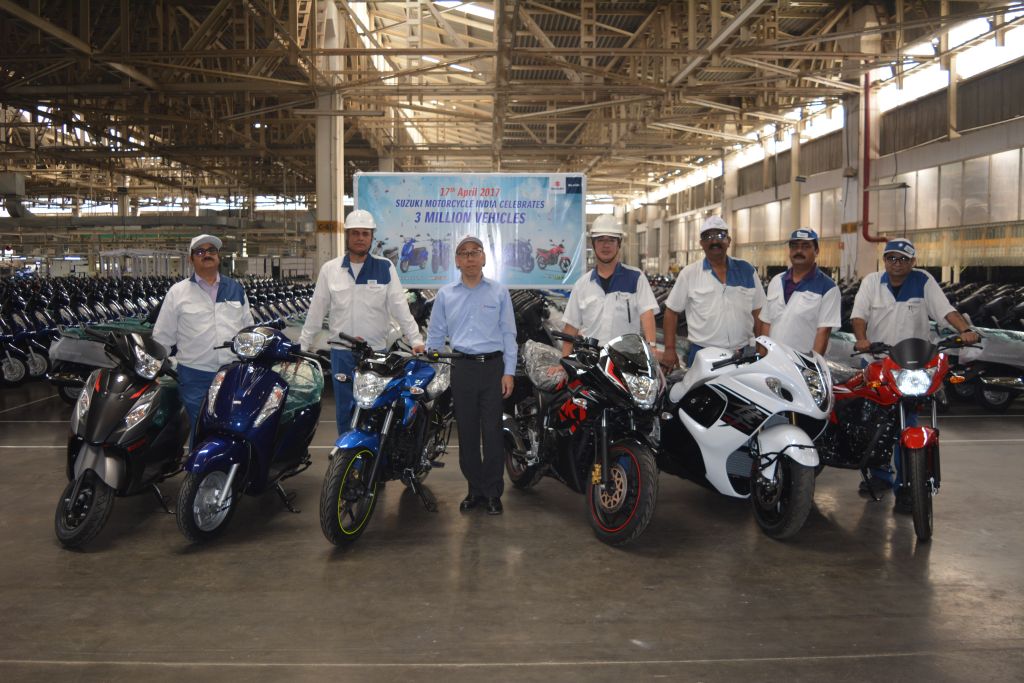 New Delhi, April 17th, 2017: Suzuki Motorcycle India Private Limited (SMIPL), a subsidiary of one of the world's leading two-wheeler manufacturers, Suzuki Motor Corporation, Japan, has achieved a significant production milestone by making in India its third millionth vehicle at its plant in Gurgaon, Haryana.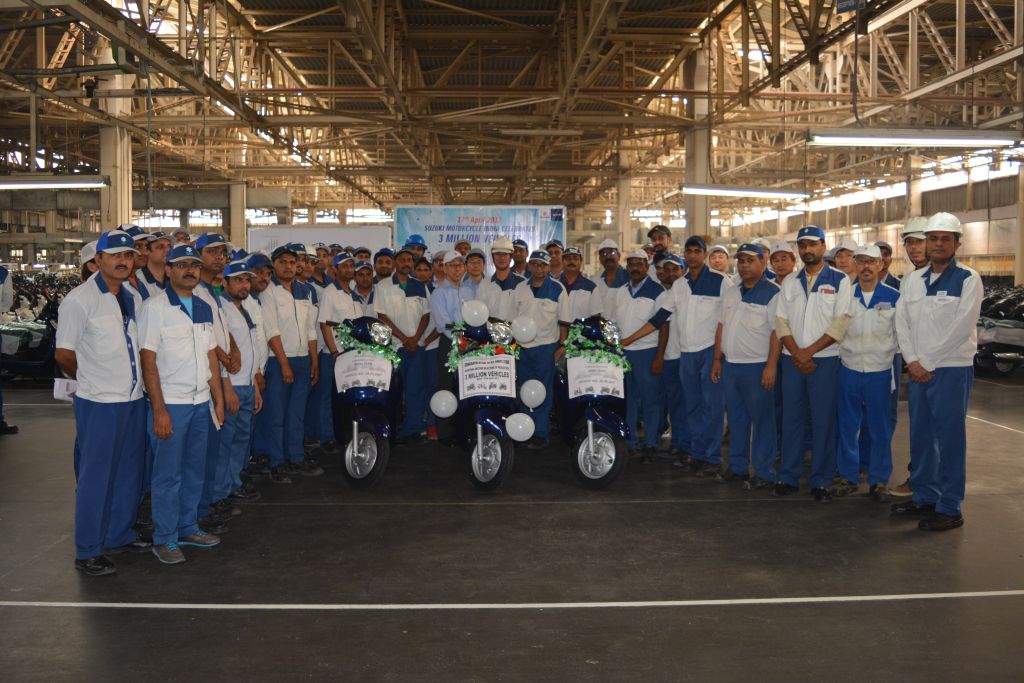 The roll out of the landmark vehicle was celebrated on Monday, April 17th. The success of Gixxer series and the New Access 125 along with the other models in scooter and big bike segments have paved the way for this milestone. Coupled with that, innovative technology & quality and product advancements have enabled the company's progress towards the 3-million mark.  Suzuki has also extended its market presence through increased customer outreach and inauguration of new dealerships in India as well as by exporting vehicles to the overseas market. Currently operating at a manufacturing capacity of 540,000 units per annum, Suzuki aims to further increase its production volume to raise its operational benchmarks.
Speaking about this auspicious milestone, Mr. Satoshi Uchida, Managing Director, SMIPL, said "We are delighted to have achieved this remarkable feat which stands as a testament to the continued customer confidence and support & dedication of our employees, dealers and suppliers. Our vehicles have gained immense popularity by fulfilling our commitment to quality across markets. We have witnessed a rapid growth since the past few years and we are confident about further reinforcing our position in the market."
ABOUT SUZUKI MOTORCYCLE INDIA PVT LTD (SMIPL)
Suzuki Motorcycle India Private Limited is a subsidiary of Suzuki Motor Corporation, Japan wherein they have the same manufacturing philosophy of PRODUCTS OF SUPERIOR VALUE right from the inception. SMIPL manufactures two-wheelers best suited for the valuable Indian customers. The Company started its India operation in February, 2006.