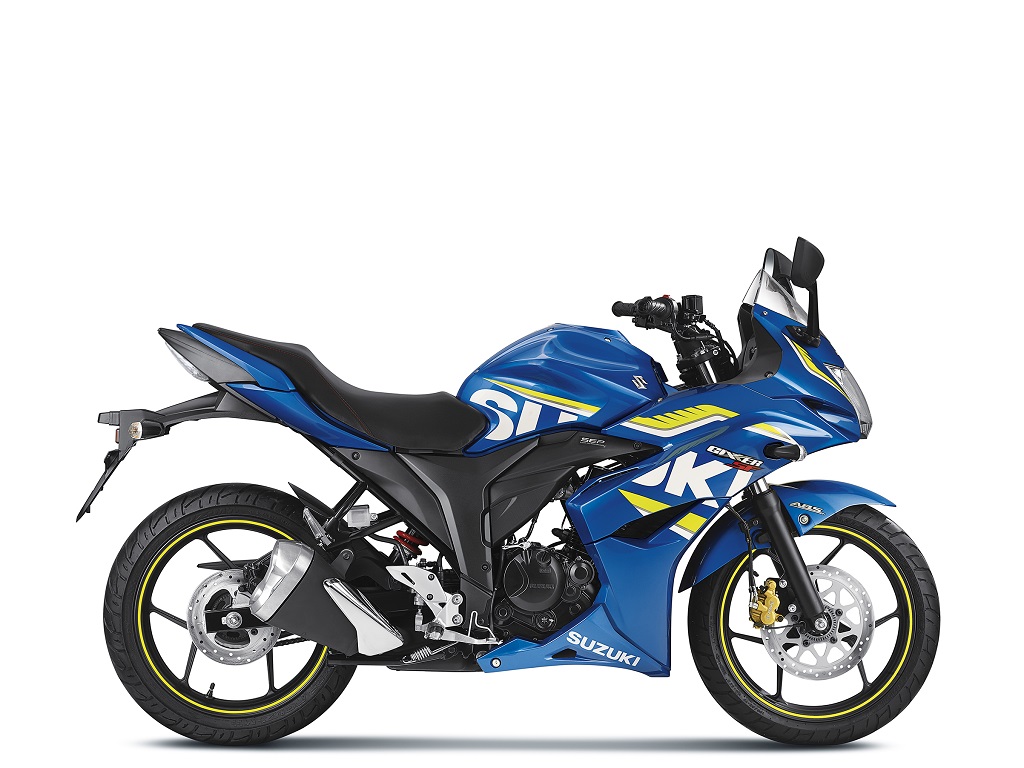 New Delhi, August 11, 2017: Suzuki Motorcycle India Private Limited (SMIPL), a subsidiary of one of the world's leading two-wheeler manufacturers, Suzuki Motor Corporation, Japan, today rolled-out the new Gixxer SF ABS (with Anti-lock Brake System), expanding the popular Gixxer motorcycles portfolio in India. The newly introduced Gixxer SF ABS comes in two variants – Carbureted (Standard); and Fuel Injected (FI); and will be available across Suzuki dealerships in India.
The ABS is a supplemental system that automatically controls the braking force more efficiently and avoids wheel lock-up in case of slippery road conditions, inconsistent road contours; or sudden braking. Besides ABS, the Gixxer SF advanced Fuel Injection Technology is equipped with 6 sensors that calculate the optimum amount of fuel to be injected for better combustion efficiency; offering customers better fuel efficiency and a more exciting ride.
Customers can now pick their favorite Gixxer SF motorcycle from two exciting colour options – Metallic Trition Blue (YSF); and Glass Sparkle Black/Metallic Mat Black (KGL). The Carbureted (Standard) variant is priced at INR 95,499 (Ex-showroom, Delhi); while the Fuel Injected variant is available for INR 99,312 (Ex-showroom, Delhi).
Commenting on the accomplishment, Mr Sajeev Rajasekharan, EVP, Sales and Marketing, SMIPL, said, "We are pleased to announce the ABS fitted variant of Gixxer SF. The safety and well-being of our customers is of paramount importance for us at Suzuki. The new variants not only enhance the rider's safety, but also make every ride more exciting. We are confident that the new Gixxer SF variant will strengthen our foothold amongst the conscientious young riders who want to make a style statement, but also don't want to compromise on their safety."
ABOUT SUZUKI MOTORCYCLE INDIA PVT LTD (SMIPL)
Suzuki Motorcycle India Private Limited is a subsidiary of Suzuki Motor Corporation, Japan wherein they have the same manufacturing philosophy of PRODUCTS OF SUPERIOR VALUE right from the inception. SMIPL manufactures two-wheelers best suited for the valuable Indian customers. The Company started its India operation in February, 2006.
Please click below link to view the specification sheet