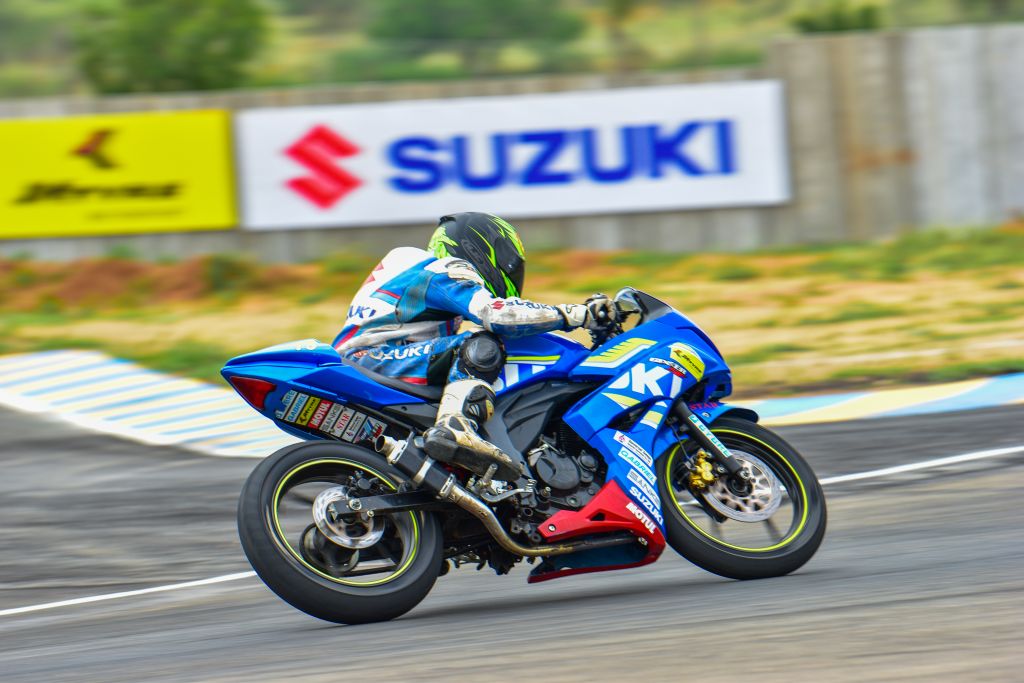 New Delhi, December 01, 2017: Suzuki Motorcycle India Private Limited (SMIPL), a subsidiary of two-wheeler manufacturer, Suzuki Motor Corporation, Japan; has concluded an action-packed November with a year-on-year growth of 37.1%. Clocking an overall sale of 49,535 units during the month, the company has shown an increase in both domestic, and the export front. The domestic sales contributed 42722 units, up from 30830 units in November 2016; while exports stood at 6813 units; as against 5268 units recorded for the same-month last year.
Cumulatively, Suzuki two- wheelers has already surpassed its entire FY 2016-17 performance of 3,50,000 units by clocking 3,80,950 units just during the April-November 2017. The same is a 38.26% increase over the 2,75,513 units Suzuki two-wheelers had clocked during this period, the year before.
Commenting on the performance, Mr Sajeev Rajasekhran, EVP, Sales and Marketing, SMIPL said, "The consistent growth is a testament to the successful fructification of the new product strategy at Suzuki Two-wheelers where we have aligned our focus on the premium segment of scooters (125cc and above), and premium motorcycles (150cc and above). Under this renewed focus, we also launched the much-awaited Intruder motorcycle, a 150cc modern cruiser, in November that has ushered in the era of 'Urban Brotherhood' in India. We are expanding our touch-points in those regions, which clock sales of over 1,000 units each month, in these two product categories. With a sound go-to market strategy in place, along with a robust and aggressive product roadmap; we are confident that Suzuki Motorcycle India's best days are ahead of us."
November was an action-packed month for Suzuki two-wheelers:
Launch of Intruder 150cc
The much anticipated new Suzuki INTRUDER 150 – India's modern cruiser, was launched in the first week of November, marking company's foray into the cruiser-segment. The new INTRUDER is priced at INR 98,340 (ex-showroom, New Delhi).
Gixxer Cup Championship
Suzuki's motorsport DNA was at display at the Buddh International Circuit, as the Gixxer Cup Championship and the Asia Cup of Road Racing, under the aegis of FIM and FMSCI, in association with JK Tyre Motorsports 2017 season concluded amid much-fan-fare. Joseph Matthew of Coimbatore warded-off a spirited challenge from the defending champion Sachin Chaudhary, of Ahmedabad, to clinch the 2017 Suzuki Gixxer Cup Championship
Getting on board with FC Pune for ISL
Suzuki also announced its association with FC Pune City – the Rajesh Wadhawan Group and Arjun Kapoor co-owned Indian Super League club as the principal sponsor for the ongoing fourth season. As a part of the partnership, the Pune FC jerseys will have the Suzuki Gixxer logo up on the front of the playing and practice kit jerseys as the lead sponsor.
ABOUT SUZUKI MOTORCYCLE INDIA PVT LTD (SMIPL)
Suzuki Motorcycle India Private Limited is a subsidiary of Suzuki Motor Corporation, Japan wherein they have the same manufacturing philosophy of PRODUCTS OF SUPERIOR VALUE right from the inception.
SMIPL manufactures two-wheelers best suited for the valuable Indian customers. The Company started its India operation in February, 2006.