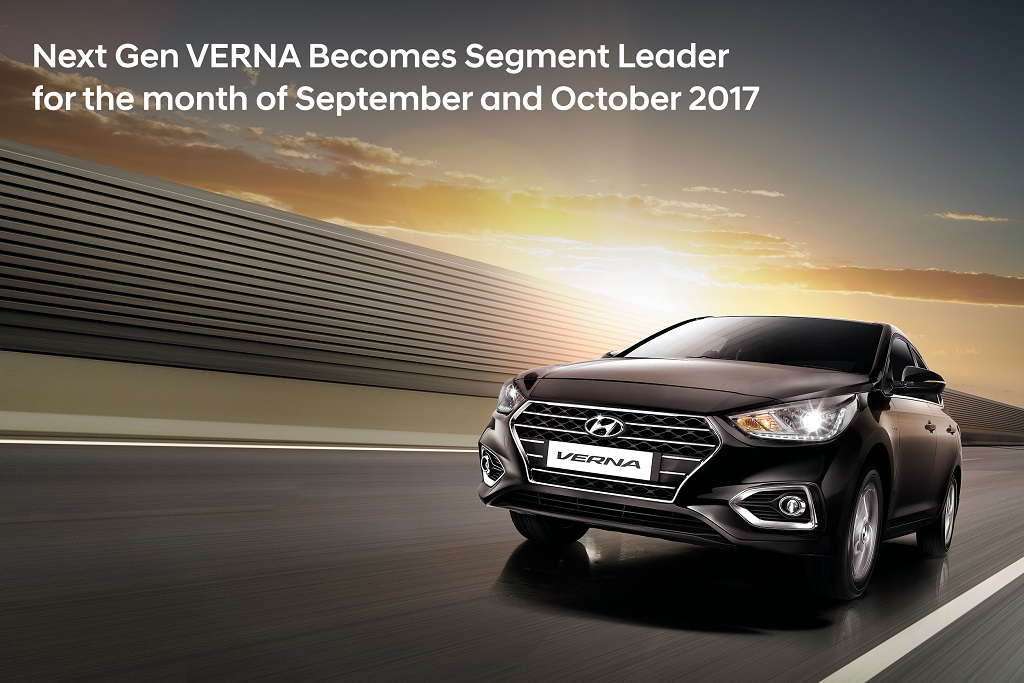 A Record 20,000 bookings and 150,000 enquiries in a short span of 2 months
Becomes Segment Leader for the month of September and October 2017
A Record Initial Export Order of 10,501 units from the Middle East market
Mumbai, November 2, 2017: Hyundai Motor India Ltd. (HMIL), the country's second largest car manufacturer and the number one car exporter since inception, announced outstanding performance continuing the strong momentum of its recently launched Next Gen VERNA in India. The Super sedan has set new benchmark for the segment and received more than 20,000 Bookings and more than 150,000 enquiries in a short span of 2 months of its launch in India and has become customer's first choice.
Commenting on this achievement Mr. Y K Koo, MD & CEO- Hyundai Motor India Limited said: "The Next Gen VERNA has outperformed in India once again with more than 20,000 bookings and 150,000 enquiries in a short span of 2 months of its launch in India. We are extremely thankful to our Indian customers for their trust in brand Hyundai. The Next Gen VERNA is beyond the ordinary, a global product that personifies Hyundai's Modern Premium Brand and a landmark in Hyundai growth story winning many prestigious accolades worldwide."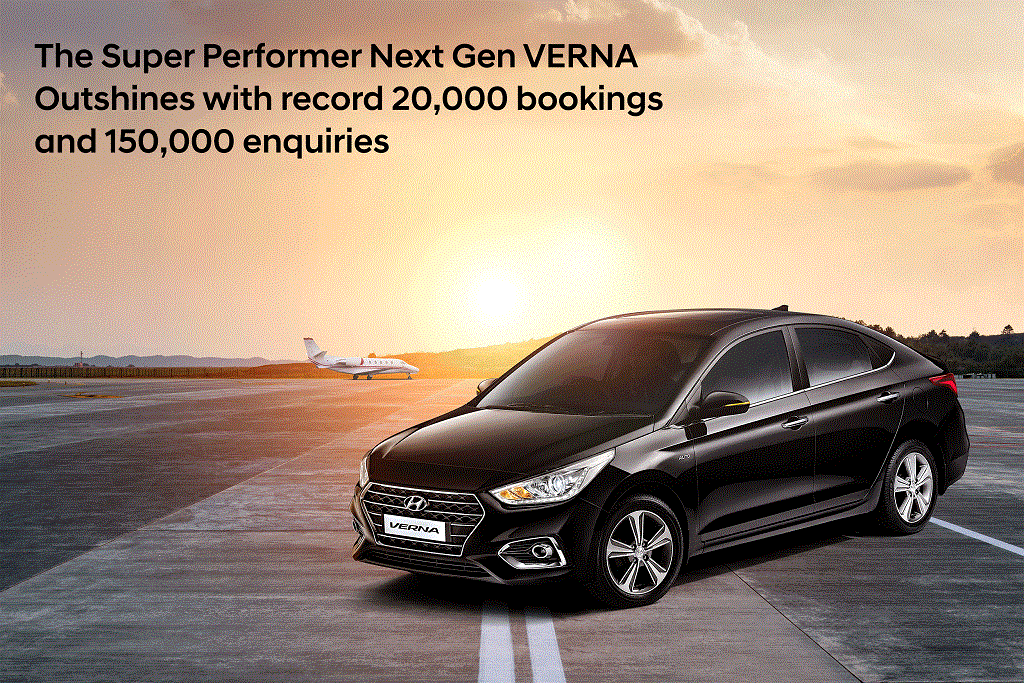 Human Technology Connect:
The Next Gen VERNA is 'Intelligent by Design' and an All-rounder car with Human Technology Connect for new age aspirational customers. More than 45% of the Next Gen VERNA customers look for premium and Segment Unique Comfort Features. Next Gen VERNA offers 21 New Age Technologies and Advanced Features such as Front Ventilated Seats, Smart trunk, Smart Sunroof, The Eco Coating Technology and Advanced Telematics System.
Setting the New Trend:
The Next Gen VERNA has led to a new trend of first time first-time contributing to 20% of its total sales. These Next Gen customers are trendsetters and resonate with the Modern Premium Brand Image of Hyundai.
More than 25% of Next Gen VERNA have preferred Automatic Transmission over Manual Transmission depicting flawless performance of AT variant of Next Gen VERNA in both Petrol and Diesel engines.
Expanding the Segment:
With the launch of Next Gen VERNA, the Mid-High Segment average sale of 14,000 units (H1) crossed average 20,000 units.